"I want to be a police officer, like they show in movies. I'm a little weak right now because I have cancer but Ma and Baba told me that I will be fine again in a few days. Then with my one punch, all the bad guys like cancer will fall down." - Gourab, 6-year old fighting cancer

When you hear words like 'cancer' or 'chemo' coming out casually from 6-year old Gourab's mouth, you will wish you could take his cancer away. He still thinks that like a cold or cough, his cancer will also go away in a day or two. It has been over a year now but still, his cancer has not been cured.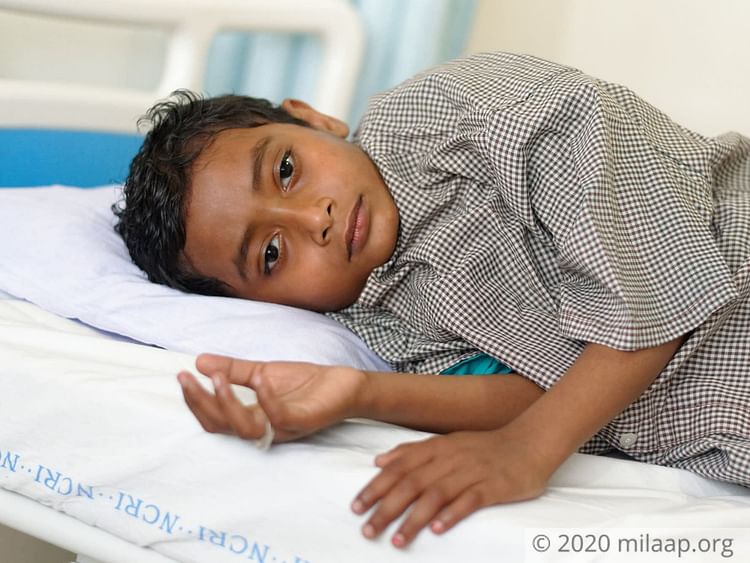 His parents tried their best to hide Gourab's cancer from him
In February 2019, Gourab had a fever of 104 degrees when they took him to Vellore. At first, when they got to know he has Acute Lymphoblastic Leukemia (blood cancer), they didn't know his treatment would require lakhs to cure. Rinku and Bapan took him back to Kolkata hoping they will be able to afford his treatment. But they still need 5 lakhs for his chemotherapy now.


"We tried to hide it from him as much as we could but he is so sharp, he picks up what the doctor says. We never wanted him to know he has blood cancer, but now that he does, I just pray he doesn't find out how serious it is. He needs more chemo now but we can't afford it.When the doctors told me how painful it will be...I didn't have the heart to tell my wife. If she gets to hear it, she will not be able to take it."- Bapan, father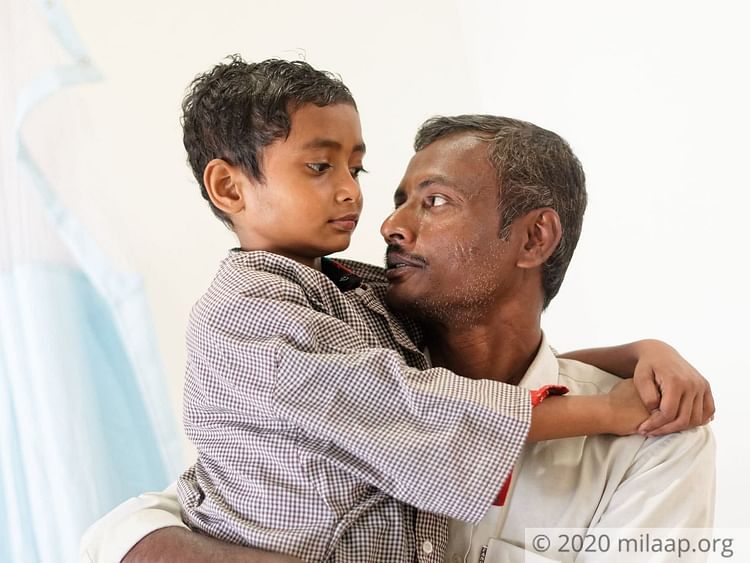 With loans from truck owners, they could take him to a city hospital
Bapan earns Rs.4,000 a month by unloading goods from the trucks. Apart from his savings, he took help from a lot of truck owners who loaned him 2 lakhs more for the treatment. It was only with their generosity he could get his only child treated at a city hospital. Bapan and Rinku were not prepared that in just 2 months, they will finish off the 4 lakhs they had saved for Gourab's treatment. But it has been over a year now, Gourab still has cancer and he needs chemo but they have exhausted everything.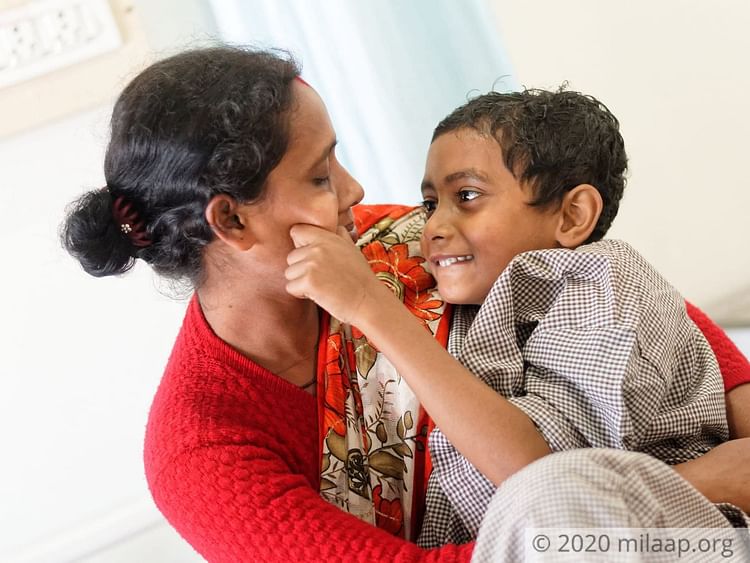 They forget all their pain when they see Gourab smile
"Just like all other mothers, I want to take my son out, play with him and feed him all his favourite dishes but I can't. He is so chirpy, and smiles every day...and I end up crying. He has turned even that into a game now… whenever I cry, he tries to collect my tears in his hands and deducts points if he misses it. In those little moments, we forget all our pain. If we lose Gourab, I don't know what will be left of our lives."- Rinku,mother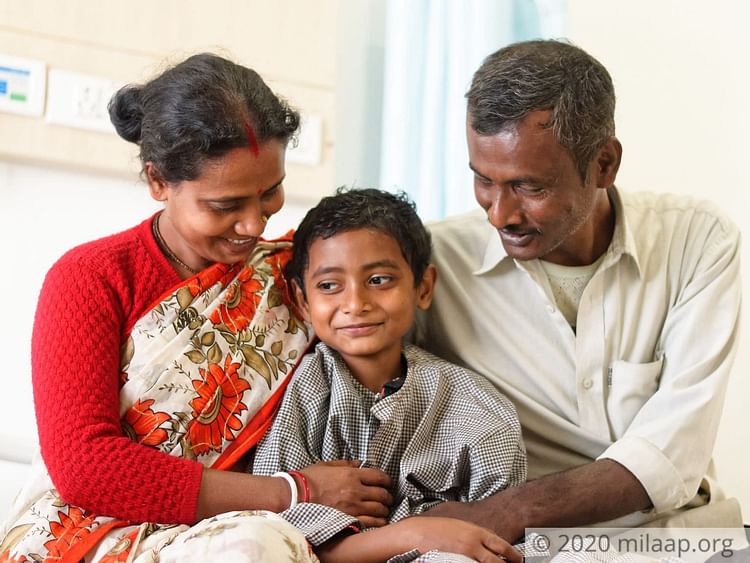 Gourab misses playing with his friends. He has been longing to go back to his school and friends. His chemo is painful, he vomits whenever he tries to eat anything. Patches of his hair are coming off, but his smile is what makes his parents keep their only hope alive. Gourab needs to complete his chemotherapy along with his supportive treatment before his cancer starts spreading.

Please help his parents save their only son.