"Goransh came and completed our family. Everything was smooth. It feels like a bad nightmare. I remember holding him the moment he was born – imagining all the lovely moments we will share as father son and now everytime I hold him, I am scared that it will be the last"- Ranjeet, Goransh's father.

Ranjeet & Jyoti were ecstatic to bring Goransh into their world. With an elder daughter Kanika, they felt their family life was complete with the birth of their little prince. 15 days into his life on earth, Goransh was running a fever and having trouble breathing.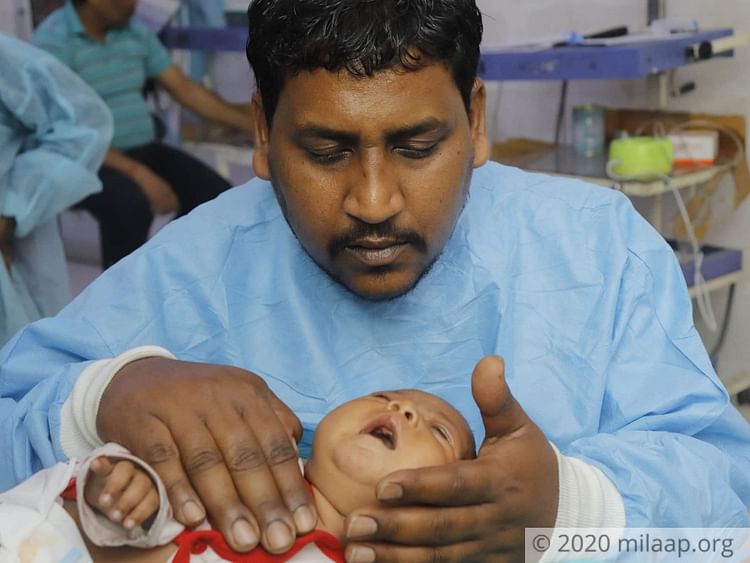 Jyoti wonders if it was something that she did wrong
"I will never forget the moment the doctor said Goransh has critical pneumonia. I was clutching my tiny son with tears in my eyes that wouldn't stop. My first instinct was guilt… wondering what I did wrong? If I could have done something to save him? I just want my little one to be okay… have a long healthy, happy life,"- Jyoti, Goransh's mother.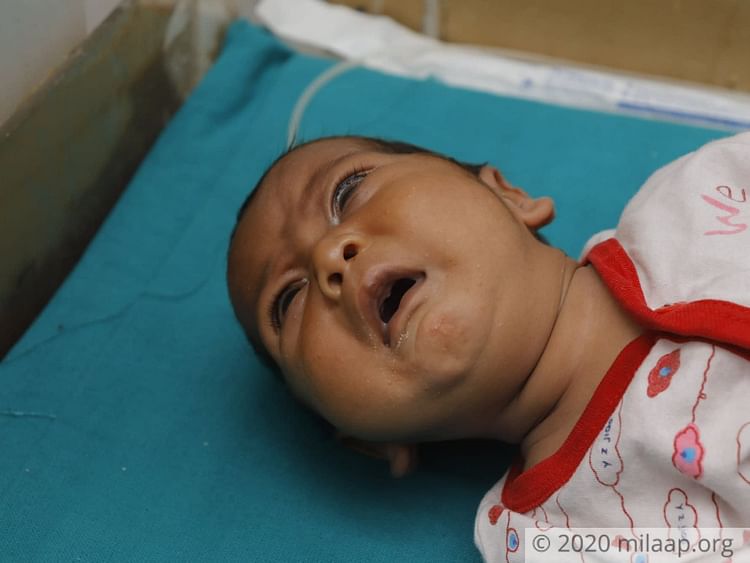 Ranjeet is the sole breadwinner for this family
Ranjeet is a machine operator in factory. He earns about Rs 9000 a month. He supports his entire household's expenses with this income. Jyoti is a housewife tending to her old in-laws and young daughter.


Kanika with her little brother, Goransh
"I cannot stop going to work - Jyoti has to ensure she balances time between hospital runs for Goransh and taking care of everyone's needs at home. My parents, despite their old age are really stepping up for us. But financially, it's a big burden. I have spent my savings, borrowed from friends but it's not enough. I haven't slept in days with the worry of meeting the hospital expenses- a necessity for my son to survive."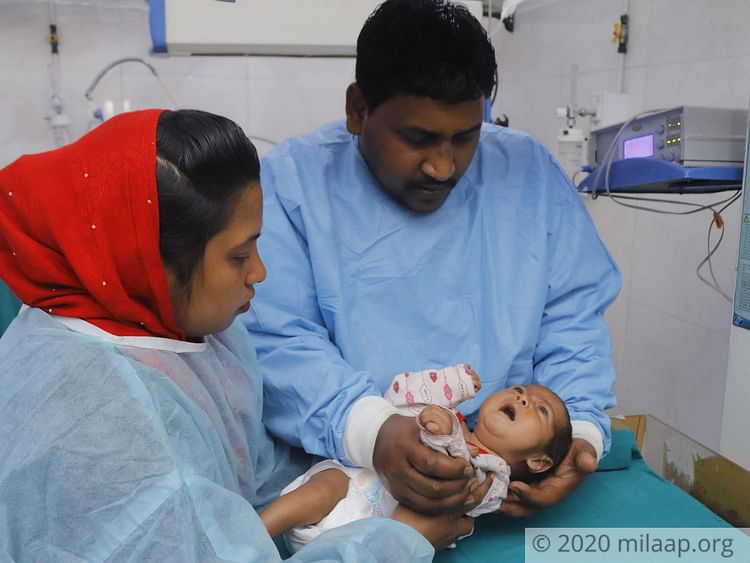 The family needs 4 lakhs for Goransh's treatment and successful recovery
This family has been living from hand to mouth. A sudden critical illness has thrown them off emotionally, financially and physically. They require tons of support to make it through these testing times. Besides praying for the safety of their little one, your financial help will make a huge difference.

A generous contribution from your side can save baby Goransh