6 months ago, when she was only three months pregnant, Nandhini was told her baby wouldn't survive because of heart issues. History was repeating itself; but this time, a traumatized Nandhini, who wasn't as brave as she had been 4 years ago, underwent an abortion. She couldn't see another child suffer. She couldn't watch another child fight battles with death every day; like her 4-year-old does, today. As little Gayathri's heart threatens to give up on her, the parents weep for the only child they have; for the only child they think they can ever have.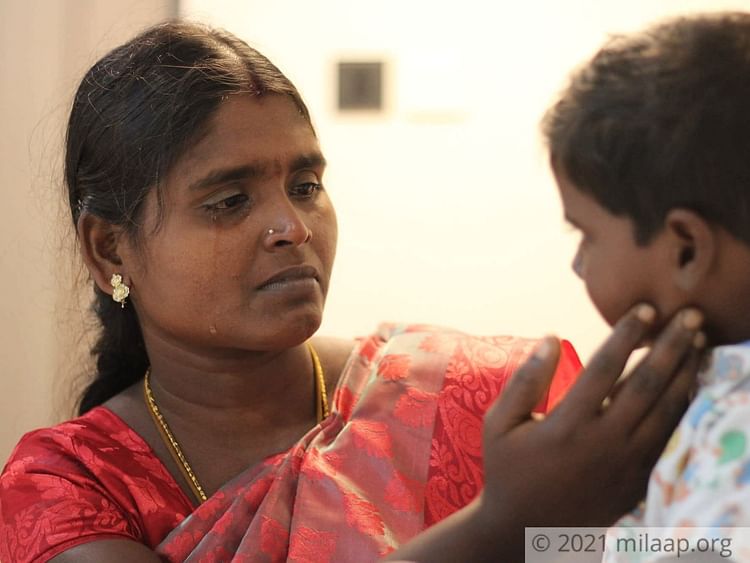 Never having heard of surgeries before, they refused to do it on their newborn
When Nandhini was 6 months pregnant, scans had revealed her baby suffered cardiac issues. As soon as she was born, the doctors recommended an open-heart surgery.


"

She was so small; we were scared for her. You see, we aren't educated. We don't understand these things. We were afraid surgeries would harm her.

Still, life was a bed of roses after that. But when she was 1.5 years old,

doctors refused to vaccinate her. I was offended when they didn't vaccinate.

But when we took her to a bigger hospital, they said her heart was in a very poor condition.

She needed an immediate surgery, if she had to survive. We were slapped out of the beautiful, dreamy world we'd been living in, with our daughter!

" – Nandhini, mother.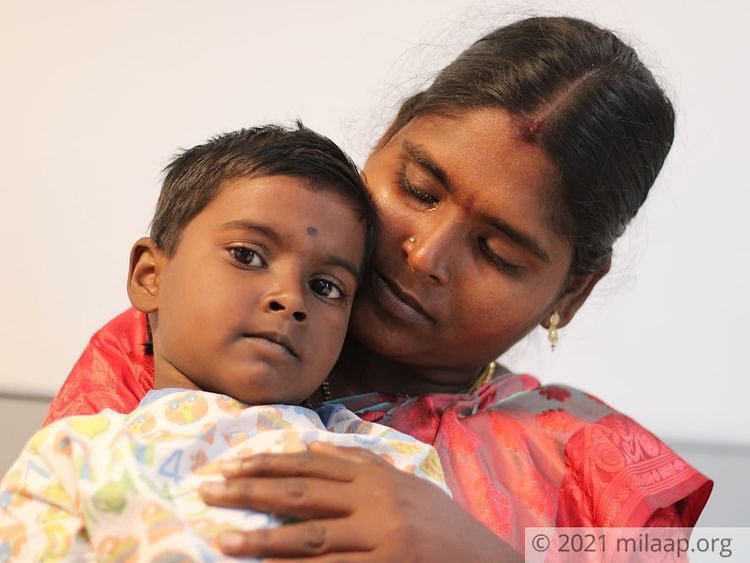 They thought an open-heart surgery would cure her, but…

She underwent an open-heart surgery to prevent the mixing of pure blood, with the impure blood. While they thought that was it, the doctors told them Gayathri would need another surgery later, when she grew up.


"Her suffering began soon after.

She would run around, only to fall within seconds.

When she laughed too much, she would get breathless, and weak. She'd become really quiet.

Have you ever seen a child that's denied smiles, laughter, and simple happiness? Why, she was afraid to even cry

, because again, she would get breathless. The only thing she could be was – quiet. She ached to play, she couldn't. That's been the case till today, when she is 4.

Every passing day, her heart grows worse.

" – Govinddharaj, father.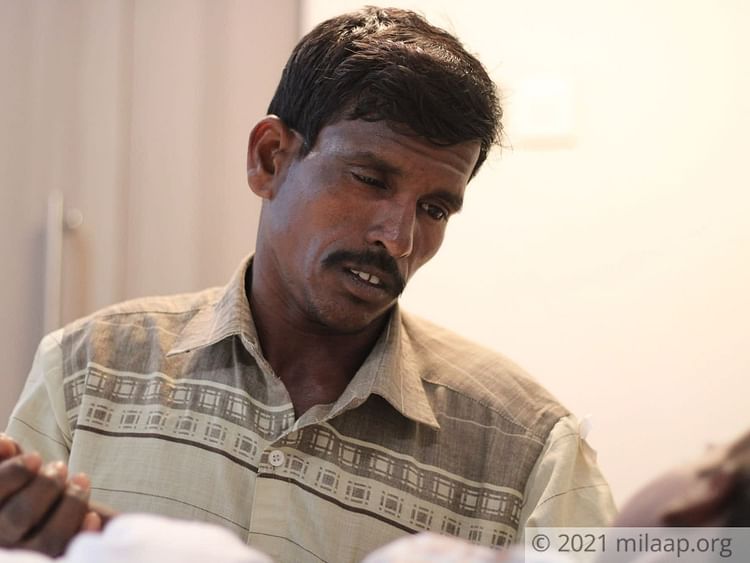 She's skinny, and small; for she simply can't eat. These days, she has no energy to even sing her rhymes. An immediate open-heart surgery is this little girl's only hope for survival, and recovery. This surgery can give her back her childhood she has missed so far. But it will cost the family 8 lakh rupees.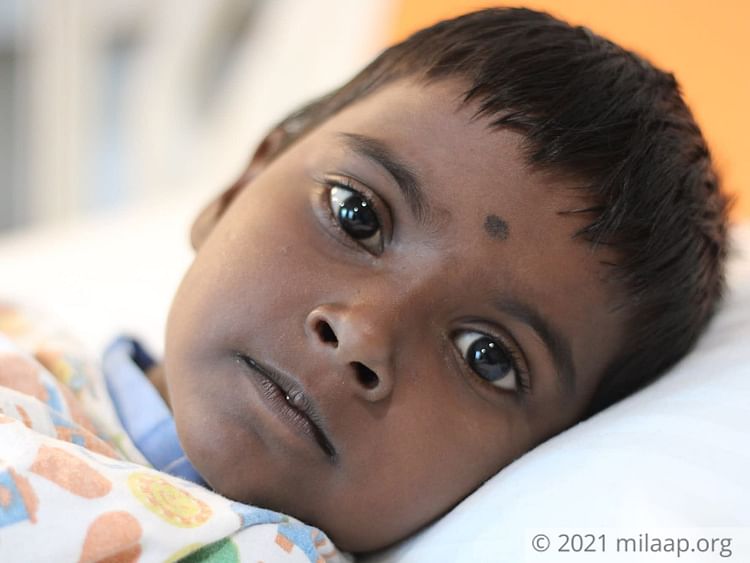 "If only it costed 8,000 instead of 8 lakh rupees…", Govindh, a farmer, weeps

Working as a daily-wage farmer in a small village, Govindharaj earns no more than 10,000 rupees a month. When Gayathri had her first surgery, Govindh used up all his resources, apart from the aid he received. Today, with empty pockets, he struggles to gather the funds that will save his daughter! He is in desperate need of your help.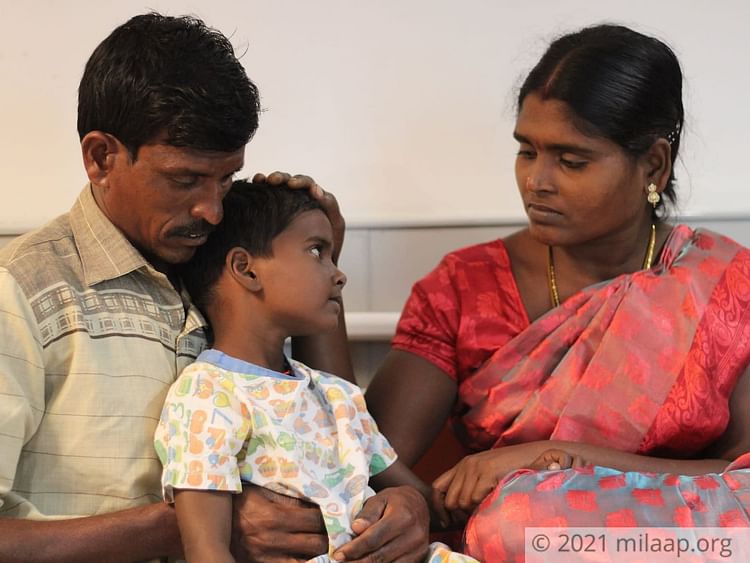 Your generous contribution can help this family save their only child. Click here to help.