"I wish I could rewind my life 20 days backwards, when everything was just fine. My daily struggles as a middle-class working man were always there but it was not something I ever complained about. Though being uneducated myself, I worked hard to provide education to my two sons and that thought made my efforts worthwhile. But today, I feel lost and helpless looking at my younger son in the hospital fighting a deadly blood disorder." – Raghuram Reddy, father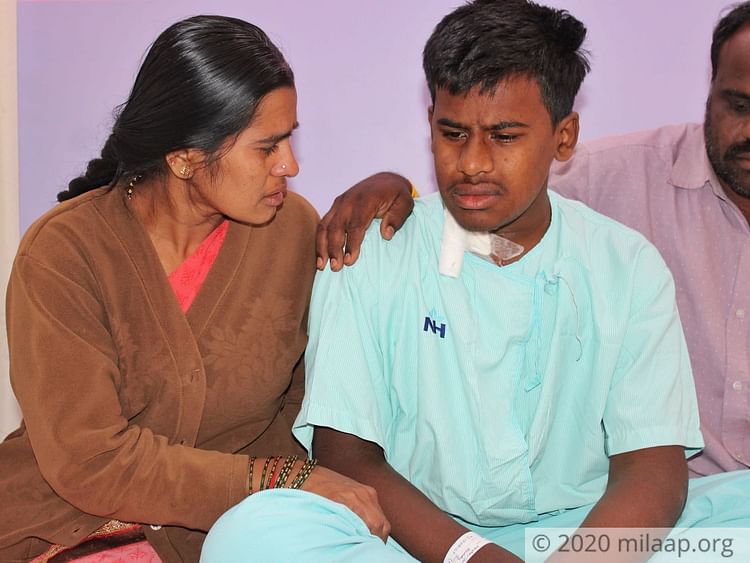 He is a brilliant student. He wants to write his exam. Can he?
Gangadhara Reddy is 16 years old and was preparing for his SSLC (10th Std) board exams when he fell sick. His mother gushes with pride when she talks about how well he studied. Now, she cannot stop crying looking at her son in the hospital, exhausted from multiple dialysis sessions and blood transfusions.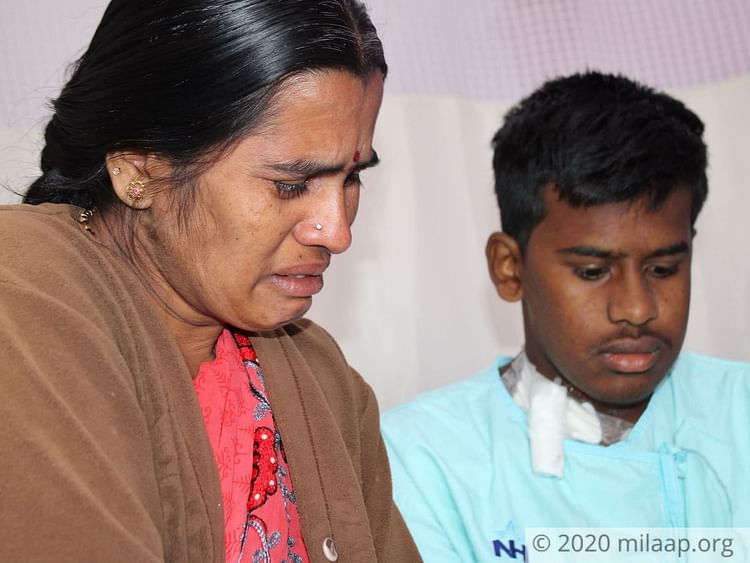 Things went from bad to worse in less than 2 days
"At first, it looked like black patches on his leg. I thought he must have injured his leg while playing and had a blood clot. By the next day, the patches had spread wider. Without delay, we took him to a nearby hospital, but before the doctor could take a look at him, he started vomiting profusely and fainted. Things went from bad to worse in less than 2 days. If only good things in life happened that soon…" – Lakshmi, Mother
Gangadhara has been diagnosed with Hemolytic-uremic Syndrome and Thrombotic Thrombocytopenic Purpura, two very life-threatening blood disorders. Because of his condition, poor Gangadhara has frequent bloody diarrhea and very high fevers. Left untreated, it can severely damage his kidneys and cause total kidney-failure.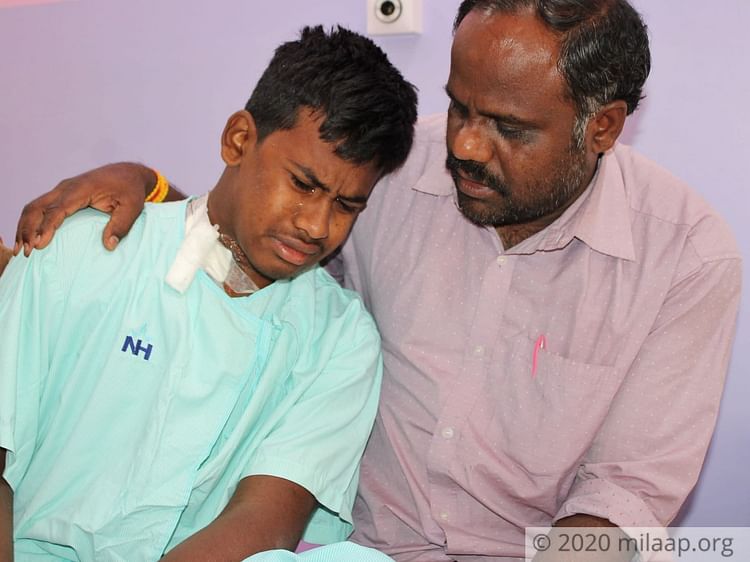 'I cannot understand the medical terms but I know his life is in danger'
"I don't understand what the doctors are saying. We thought it was some infection but day by day, the treatment is increasing and so is the bill. It's already 8 Lakhs. I don't have even 8000 rupees in my pocket. How am I to save my son? I am just a car driver, earning about 400 rupees a day. Please help me." - Raghuram Reddy, Father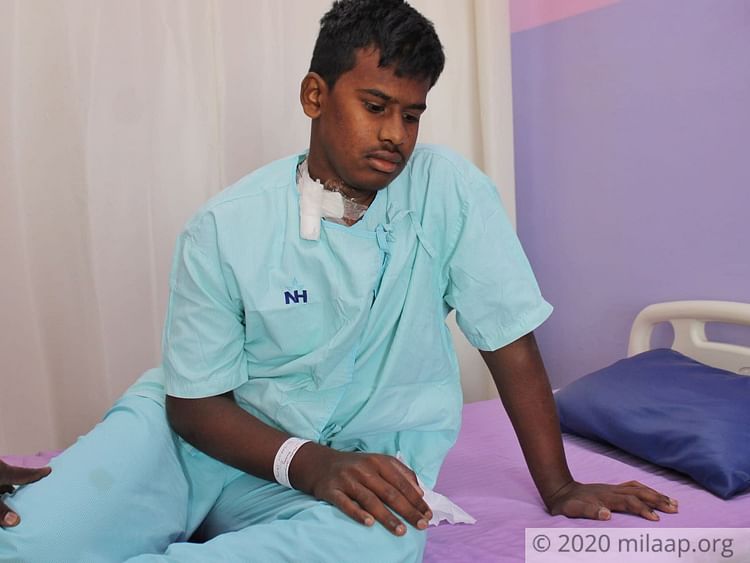 'He needs help before his condition worsens'
These parents are doing everything they can to raise money for their son's treatment. Begging, borrowing… they have done it all. Yet, they could not even raise more than a few thousand. Gangadhara's life is critical as this condition could lead to kidney failure if left untreated. Help him before it's too late.

Click here to contribute.