The way he cried that day... My baby couldn't stop screaming until he ran out of breath, and then he fell unconscious!
He was in so much pain... Half of his skin got burned away!
— Lakshmi, Abhiram's mother
It had started out as a day like any other for Lakshmi. Her husband would be home for lunch any minute and she was just about done cooking, when suddenly she heard a loud crash. It was followed instantly by a scream that has haunted her every waking moment since then.
"Abhi was running around, playing, when he slipped and fell right into the pot of boiling curry. I pulled him out immediately but... the damage was already done. I could see my baby's skin sizzle and blister in front of my eyes!"

— Lakshmi, overwhelmed as she recalls the horrible experience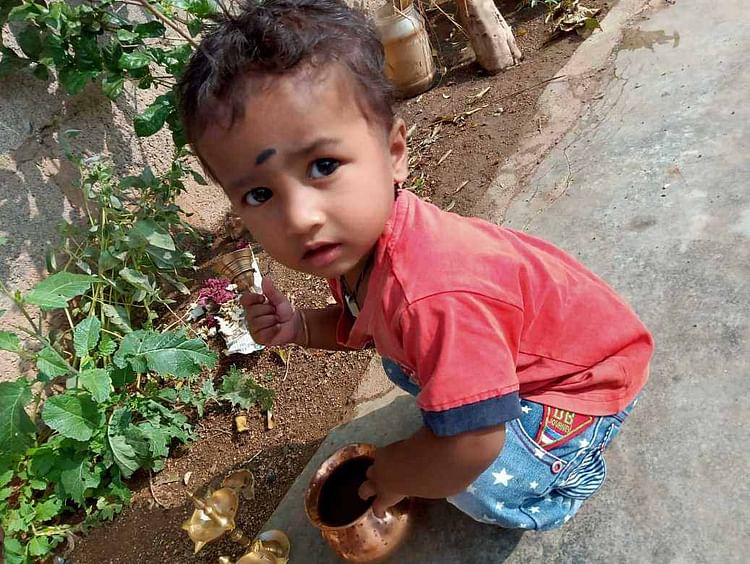 He needed urgent surgery to survive
"We took him to the local clinic, but they simply weren't equipped to help our son. They applied some Burnol on him and asked us to rush him to Hyderabad, nearly 200kms away. We hired a vehicle and did just that. In the beginning he was screaming and crying so loud! But by the time we neared the hospital... we could barely hear him. We thought he might have died! But the doctors here rushed him for emergency surgery, and bought him some time. Now all he needs is one more surgery, and ICU stay, and he'll survive. That's all he needs!"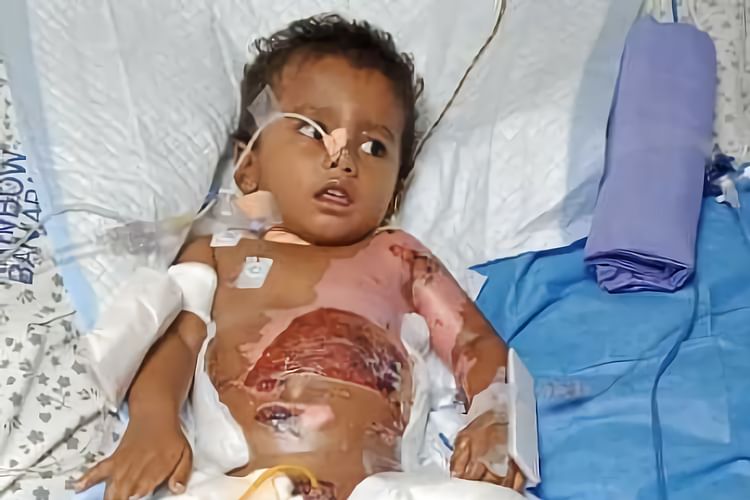 50% of his skin got burned off
After the initial dressing and first-aid, these parents were told that 50% of Abhiram's skin got burned off due to the accident. An emergency surgery was needed to save the rest, and to keep their little one alive. Laxmi Narayana scrambled to put together the money required, and got his son the life-saving surgery. But while it bought him some time, their little Abhi is still in a very dangerous condition. He needs another surgery and weeks more of ICU stay before he can go home.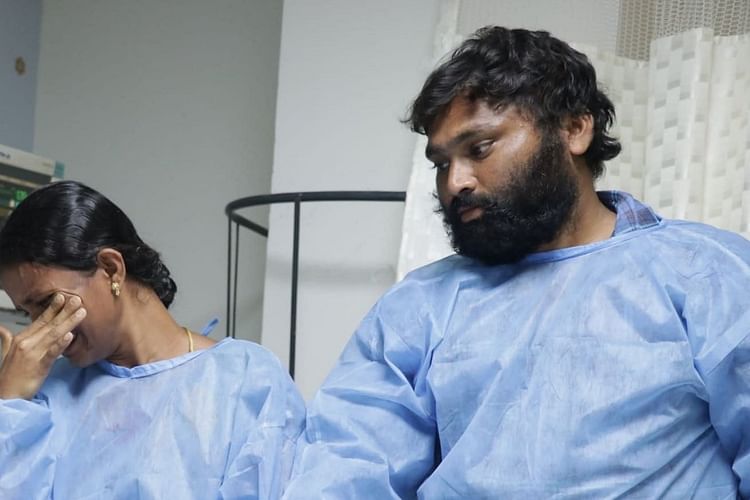 'I can't even afford an apple for my son...'
"Abhi is still in so much pain that he needs to be on painkillers continuously, leaving him drowsy most of the time. Today after so long he talked! He asked me for an apple, and I told him I'd get him one but... I can't afford even that! I have to go back and tell him I couldn't find one."