"We stay in a mud hut back in our village. It's a small place to live in, and so even our dreams have always been quite small. Firoza and I, we've never wanted much wealth or land, or anything like that. We were content with just having each other, just us and our kids — our own small world, inside our small hut.

But now my boy, barely 2 years old, he's dying! And the one thing we need most now, the one thing that can save his life, is the one thing we've never had! Money!

"

— Minhaj, eyes starting to brim with tears



Despite the seriousness of his condition, little Firhad can beat his blood cancer. All he needs is steady and prolonged chemotherapy. But his father is a daily wager, and his mother a homemaker. They can't afford it.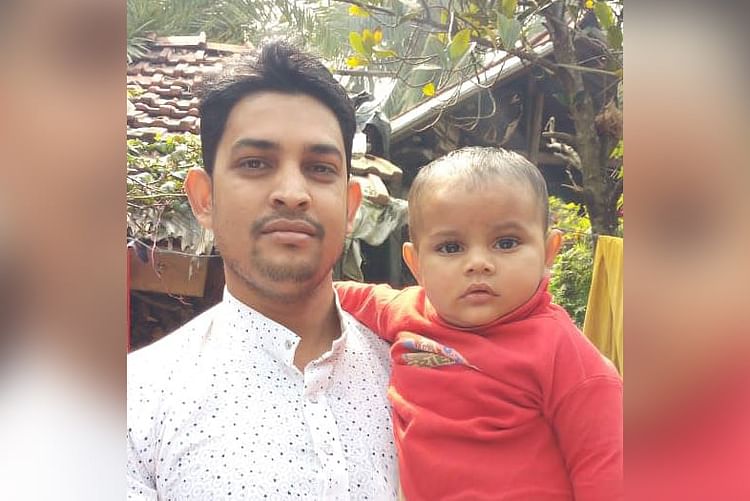 It started with a fever that wouldn't subside
Two months ago, little Firhad developed a worryingly recurrent fever. His parents tried everything they could think of, took him to multiple local doctors, all to no avail. Their toddler's temperature only soared day after day, his pitiful cries of discomfort cutting both Minhaj and Firoza deep.
"Eventually, one test revealed that his blood count was really low. What was more worrisome is that it was continuing to drop. We didn't know what this meant, but the doctor seemed quite concerned and immediately ordered a blood transfusion.

In the meantime, they did more tests, and one of them finally pointed us towards a truth we had never expected.

"

— Firoza, mother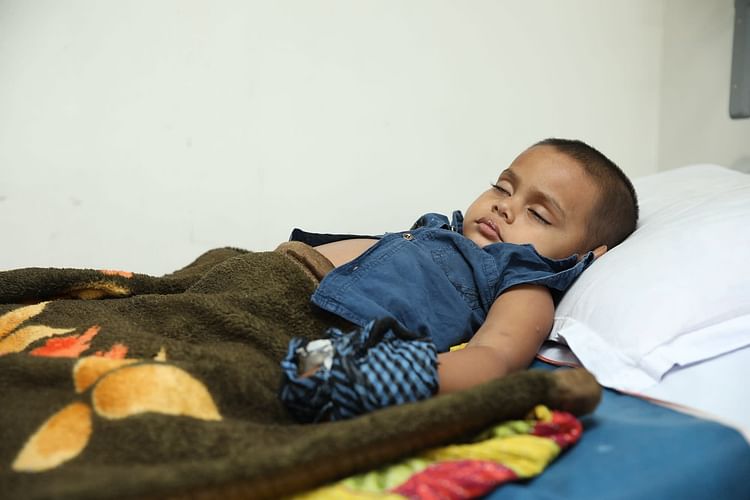 Little Firhad was diagnosed with blood cancer
"For a month the doctors back in our village thought it could be some blood disease; dangerous but manageable. But he wasn't getting better, even after a 2nd blood transfusion. So, we brought him to a big city hospital, and a really scary bone-marrow test revealed that our Firhad actually has blood cancer! We just couldn't believe it. We didn't want to, rather, and we still don't. How could our baby get cancer? He can barely even walk, he's too small for such a serious disease! But we had no choice but to accept the truth. His condition had started to get worse by the hour by then, instead of days. He even started having trouble breathing! They wanted us to get him admitted immediately, but we had no money!"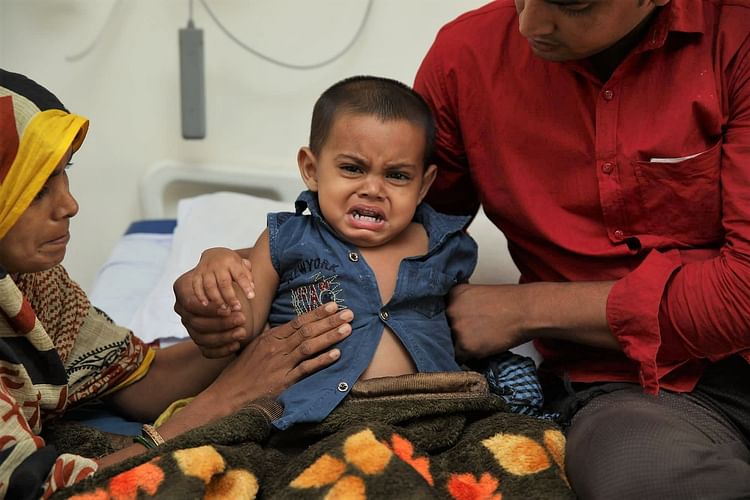 There's simply no way Firhad's parents can afford his treatment in time
Forced to take their little one back home because they had no money to get him admitted for treatment, Minhaj proceeded to try his best to gather the requisite funds. But this was no easy task for a daily-wager who had already been struggling to support his family.
"We tried taking him to a free hospital near our village, but they refused to let us in because all their beds were being used for COVID patients. So we started borrowing heavily, while also selling anything we could get some money for, and put together about 1.5 lakhs. With that we started his treatment in the city. Now, all that money is gone. We don't even have money to rent a room somewhere nearby; we sleep on the road outside the hospital. Please. With just a little treatment he has started showing positive signs, so if we could just keep this going, we'll get our Firhad back, safe and sound. Please help us."