"She suddenly couldn't walk. She would just fall down. In fact, she couldn't even sit up any more. We got so scared. What was happening to our baby girl? The local doctors told us that she had an infection in her stomach. But how could that be? She was perfectly healthy and now she couldn't stand because of a stomach infection?" - Neelima, Diya's mother.
Neelima and Joydeb became anxious. They thought it would be best if they took Diya to Bangalore.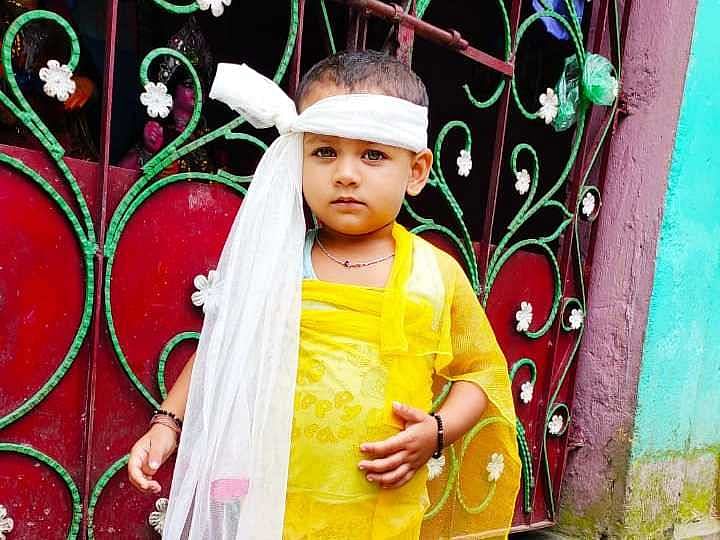 It's not a stomach infection, your daughter has cancer
The frantic parents thought their 2-year-old daughter was suffering from a neurological disorder when she couldn't stand up on her own. But tests revealed something far more dangerous. They were told that their Diya is suffering from
neuroblastoma - a type of cancer that has developed from immature nerve cells in her stomach.
"She underwent an immediate surgery, there was no other way. They had to remove the tumour. But her fight isn't over yet. She needs chemotherapy and also a bone marrow transplant. Only then, we can hope to get her fully cured. But will I be able to afford the treatment?" - Joydeb, sounds unsure and scared.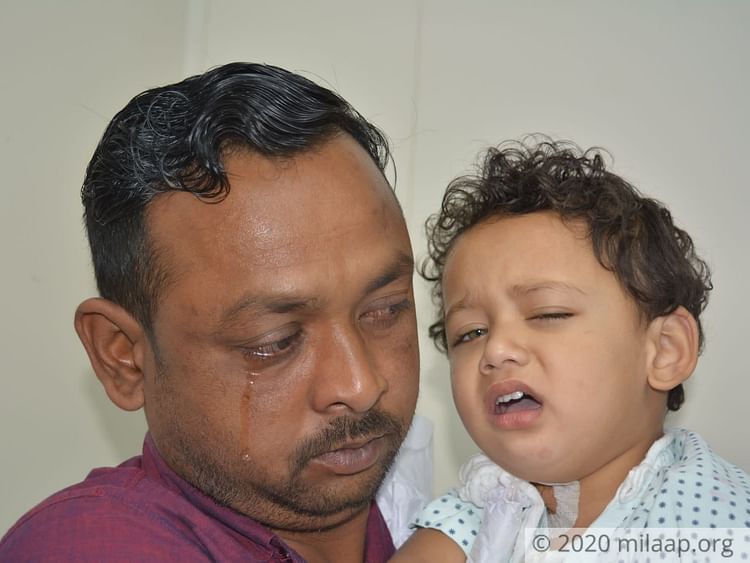 She is in so much pain all the time, she can't even sit up for 5 minutes
The cancer is ravaging little Diya. The rigorous chemotherapy makes her vomit - she always runs a temperature.
She hardly talks now. The only time she opens her mouth, she murmurs that she wants to go back home.
"She doesn't smile anymore. She is scared when the nurses come to check on her. She is afraid of the injections. It is so difficult for me to stay strong in front of her, but I have no choice," - Neelima, mother.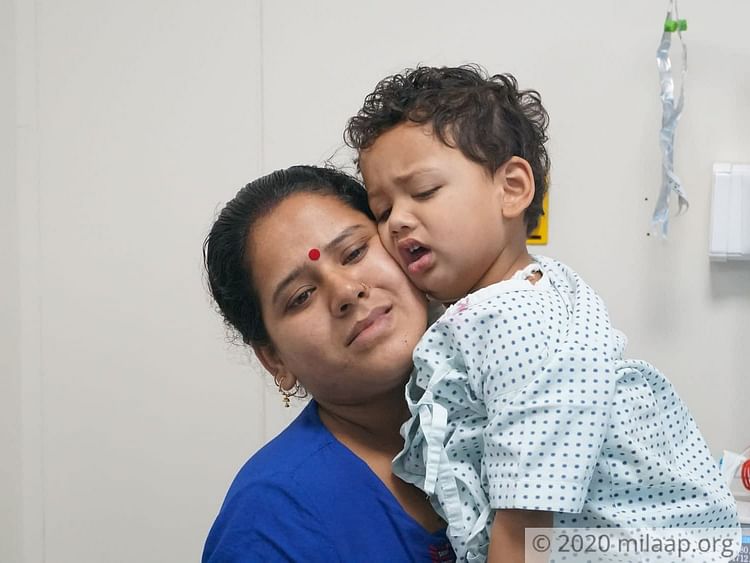 Joydeb works on others' farms in a small village near Siliguri, West Bengal. He makes just about enough to take care of his family.
"When we decided to come to Bangalore, we knocked on all our neighbours' doors. All of them came forward and helped me come here. I also sold Neelima's wedding jewellery. Finally we could arrange for some 4 lakhs but all of that is over now," - Joydeb, father.
They need around 21 lakhs for Diya's treatment. So Joydeb had no other choice but to go back home and arrange for money. But he is not sure how much help he can get this time - he is counting on you.