Rajesh Gala watches over his 3-year-old daughter as she smears an empty page with colour. It was the only thing helping her cope with the pain, and has kept her occupied whilst staying in the hospital. For over a year now Diya has been battling cancer, and every time her parents think she's making a smooth recovery, they learn that her fight is far from over.

Last year, little Diya was diagnosed with Neuroblastoma, a type of cancer. She underwent chemotherapy and stem-cell transplant as treatment, but now, she needs an expensive antibody drug as immunotherapy to recover. Her parents have spent everything they had on her treatment so far, and can't afford the rest of it.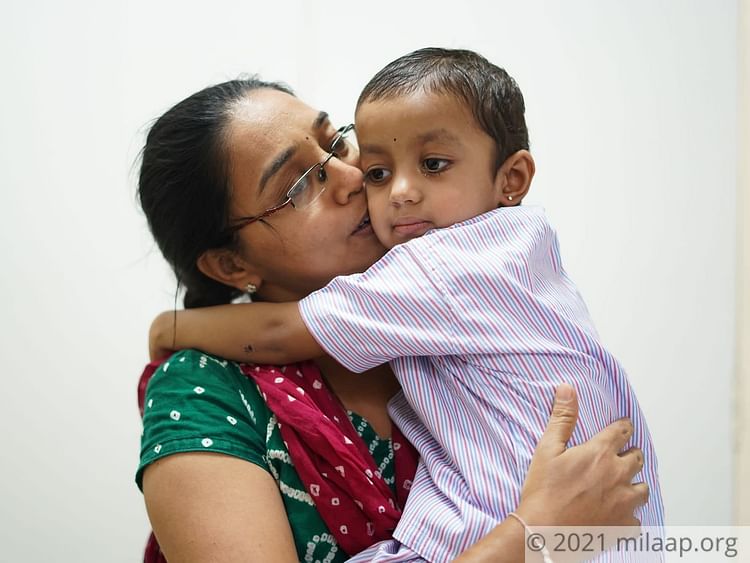 Her stomach hurt, she could barely move
In June 2020, Diya began to have severe stomach pain that persisted for days. Her parents, Rajesh and Kalpana, saw how the free-spirited little girl had suddenly become so timid and weak, and got her treated locally. But the medication she was prescribed didn't have any effect on her. She was then asked to get some tests done, where they discovered a cancerous tumour growing in the right side of her abdominal area.


"She would clutch her stomach and groan in pain, sometimes barely even having the strength to stand on her feet. It scared me that it was so severe that she could barely even move. We wasted no time in getting her treated, but the wait for the test results was agonizing. We couldn't understand what was causing her so much pain, but we never thought it would be something as dreadful as cancer…" - Kalpana, mother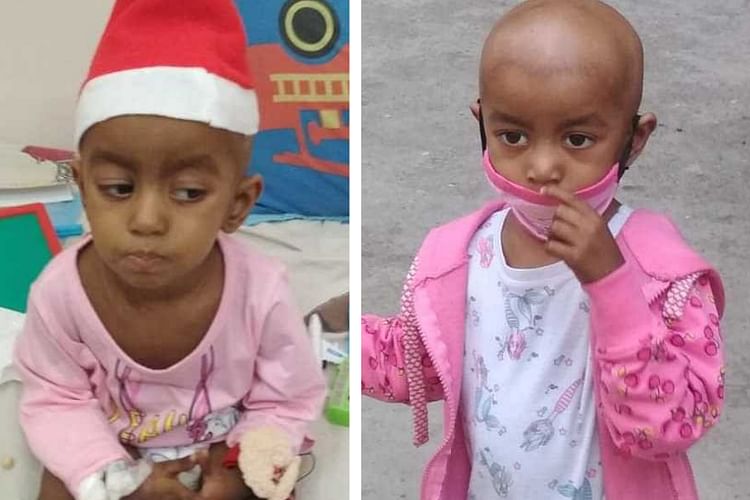 Diya, last year, during the course of her treatment.
She is fighting stage 4 cancer
Tests concluded that Diya had Neuroblastoma, a type of cancer that forms in the neuroblasts or immature nerve tissues. It can occur anywhere - the adrenal glands, neck, chest, or spinal cord - but it most commonly starts in the adrenal glands (on top of the kidneys).

Immediately after her diagnosis, Diya began her treatment. She was administered 8 cycles of chemotherapy, before she underwent a stem-cell transplant in December last year, followed by radiation therapy. But her fight hasn't culminated in victory, as of yet.

The little girl is still battling 4th stage cancer, and she needs an antibody called Dinutuximab as immunotherapy for her disease

. But the drug is expensive and needs to be imported from overseas, and her parents have no means of affording it.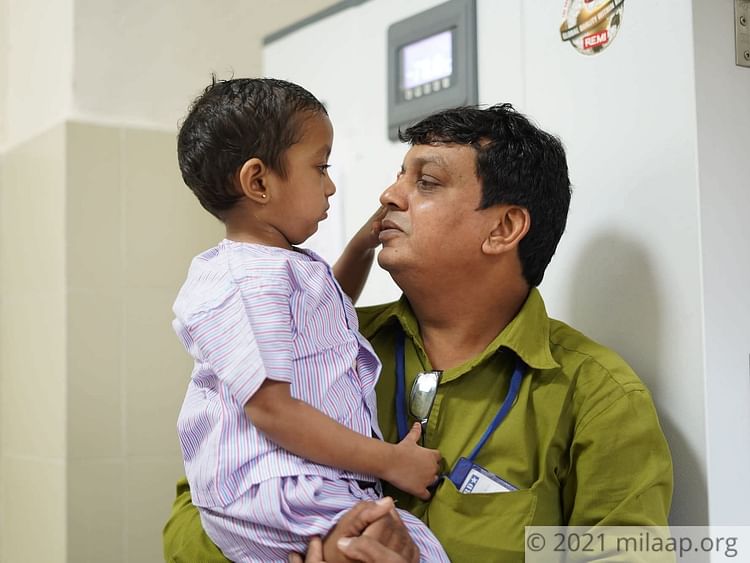 His daughter's life is on the line, he needs your help to save her
Diya lives in Mumbai with her parents, where her father owns a grocery store and her mother is a housewife. She also has an older brother, who she is extremely fond of and spends hours playing with. Rajesh has spent INR 15 lakhs, all in borrowed money and help from his relatives, but now he has exhausted his resources and has no way to continue his daughter's treatment.


"This past year, I did everything in my capacity to see that my daughter gets the treatment she needs. She is only 3 years old, but she has fought this disease like a warrior. I can see that it is taking a huge toll on her small body, and despite that she's powering through it. Now, this drug is our last hope at saving her, but I don't have 8 lakh rupees to get it for her. I just want her to recover from this disease once and for all and go back to being the bubbly little child she once was. But I can't save her on my own. I need your support..." - Rajesh, father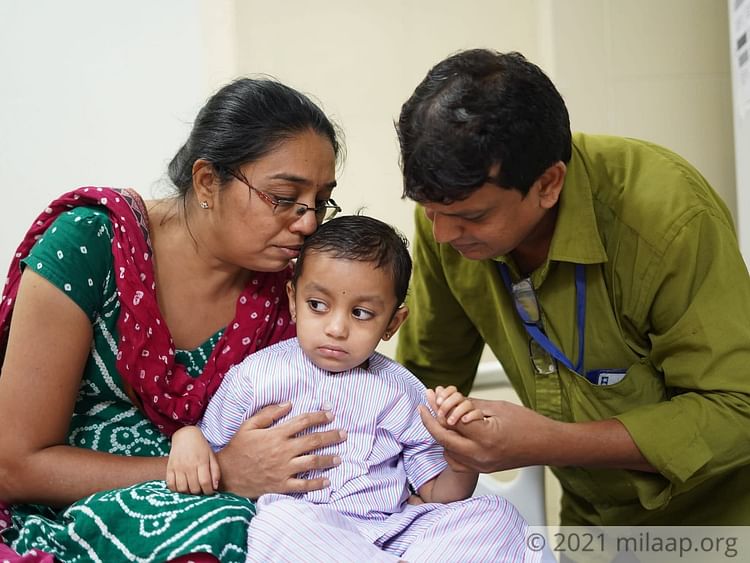 Rajesh has been struggling to make ends meet amid the pandemic, and his daughter's cancer battle has only devastated the family even more. Now, he desperately needs your help to save Diya. Through your contribution, you can support Diya's fight against cancer and help her recover. Click here to donate.