"I woke up in the middle of the night when I heard Divya gasping for breath beside me. I was terrified and scared as I knew in that moment itself that something was wrong with her heart. With no cellular reception in our village, my husband rushed to the nearest tower to call for emergency but he couldn't get through. Luckily someone in the village was having a vehicle and we took her to the hospital immediately. Our worst fears came true, her heart disease was back!" -Sridevi, mother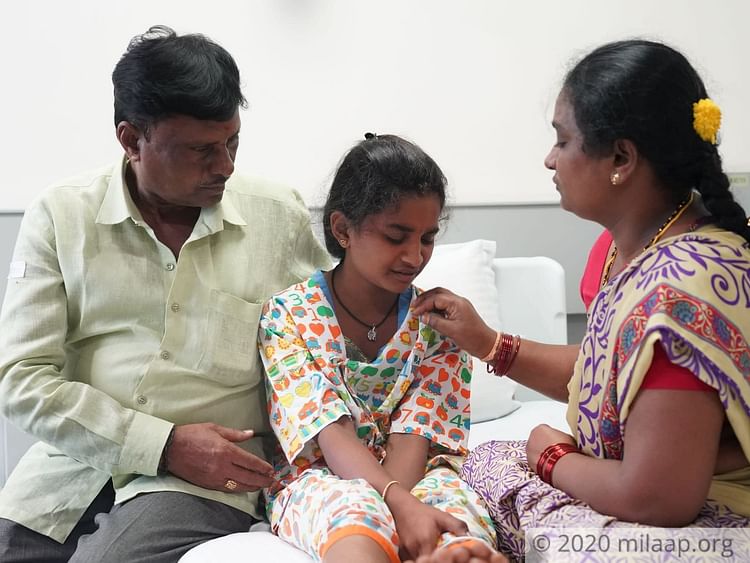 She underwent a heart surgery at the age of 5
Divya was just 5 years old when she was taken into the operation theatre for a major heart surgery. She suffered from a high fever and a mild cold but her parents never thought it would turn out to be such severe heart disease.


"After the surgery I thought everything will be fine and that the worst is over. And it was really fine for 7 years! We forgot all about it and the pain was behind us. Divya grew up healthier and never faced any issue until last month, when we saw the same symptoms repeat and now my child is fighting for her life again." - Sridevi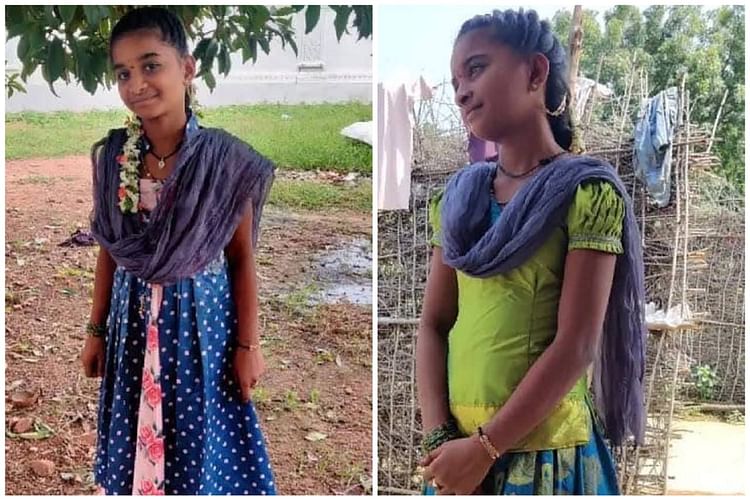 When Divya was brought to Chennai, doctors told the parents that her condition will get serious with time and that they have only a month to get the surgery done. Unable to afford the rent to stay let alone the treatment, they were forced to bring their child back home.


"We couldn't afford to stay in the city so we had to come back to our village but here, every minute I fear what if something happens to my daughter and what if I can't take her to the hospital on time. I don't want that day to come and I want her to undergo the surgery now but...but where will I get so much money from?" - Mudulaiyya, father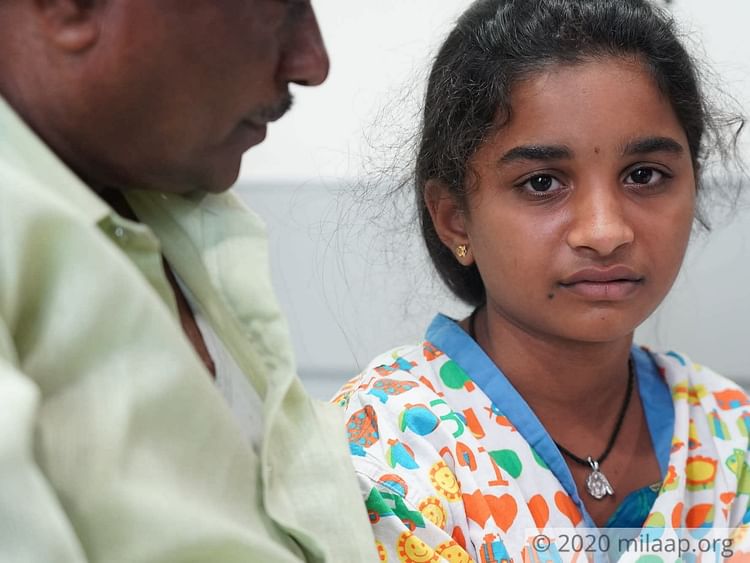 12-year-old Divya suffers from severe obstruction in her heart and she needs urgent surgery. She also needs pacemaker implant that will ensure that her heartbeat does not slow to a dangerously low rate. With post-operative care in mind, Divya would need long term ventilator support and ECMO to stabilize. All of this will cost the parents lakhs of rupees which they cannot afford.


She has only a week to get the surgery done
"I am a daily wage labourer, I work on other's fields. We live a very humble life in our village, eating hand to mouth but we were happy with whatever we had. But now, ever since my child has fallen sick again, nothing I do seems to be enough to save her. It's been 3 weeks now and we still don't have the money to save her. As the doctors said, her condition is getting serious with each passing day. She gets tired easily and goes breathless with smallest of activities. We have never seen our daughter so dull and lifeless before, it is just heart breaking. Please help me save her. You are my only hope." - Mudulaiyya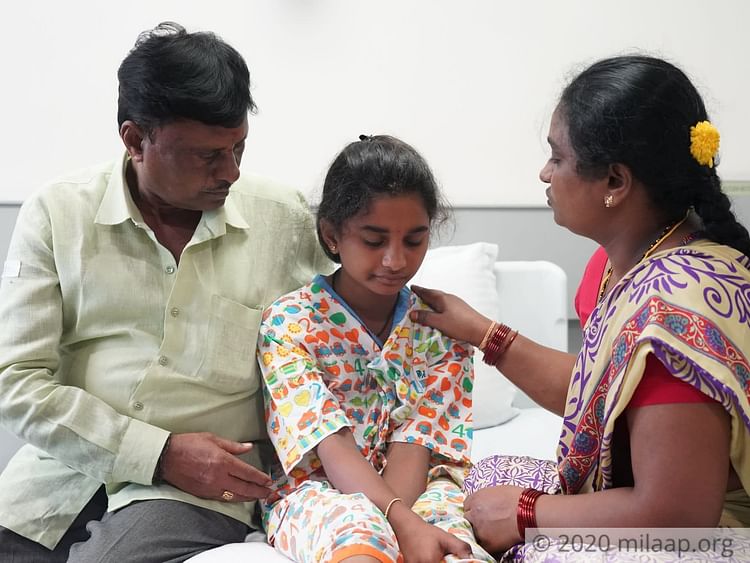 Without your help they will never be able to save their daughter. Divya needs your help. Your contributions can give this teenager a new chance at life. Click here to contribute.