Dheeraj turned 2 just a few days ago. You might think that the little boy and his parents had a big celebration at their place. But nothing like that happened. Dheeraj was lying down in a cramped room in Delhi, while his parents, Krishan and Anita, worriedly checked his temperature. They were scared that he might get another spike in his temperature and they would have to rush him to the hospital. This has been routine for Krishan and Anita for the last one year. Dheeraj is battling deadly blood cancer and now he needs an urgent bone marrow transplant.


One doctor after another checked him yet we didn't know of cancer
Dheeraj started having a fever last September. Anita and Krishan didn't waste a single day, they took him to their family doctor immediately. But he couldn't tell them what was wrong with Dheeraj. The parents weren't ready to give up - they took him to multiple doctors but each time their visit was in vain. No one knew what was making Dheeraj sick.


"It was once we came to Delhi that we got to know about Dheeraj's cancer. They told us that chemotherapy can cure him and we somehow managed to start his treatment. But soon we found out that his condition is serious - he needs not just chemo but also a bone marrow transplant. How would I arrange for that?" - Krishan, father.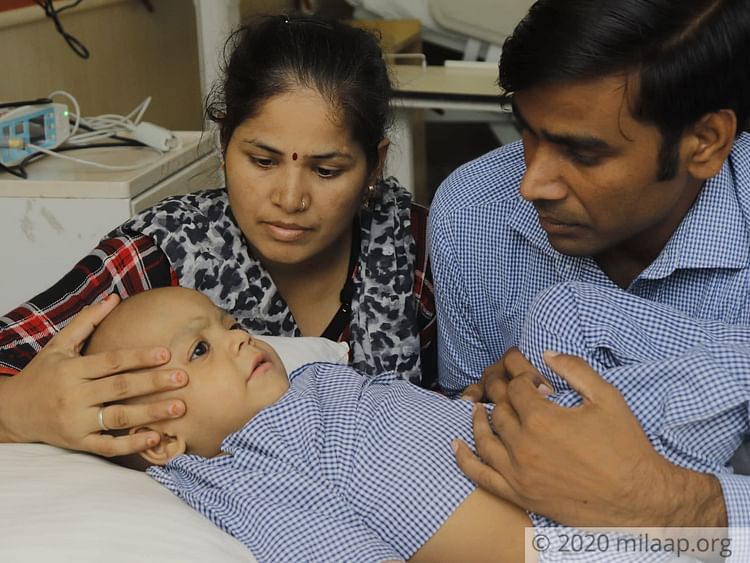 Dheeraj is getting sicker by the day,the transplant is his only hope
Dheeraj gets fever every alternate day - he is getting weaker and weaker. The little boy needs the transplant at the earliest, his elder brother is a match but the cost is coming in the way.

"He is just 2, his entire life is there before him and this transplant is his only hope. But my hands are tied. I work at a small company, my salary is just enough to take care of my family. My 1.5 months old son is crying for his mother everyday but Anita can't even go. I travel each day to Ghaziabad, try to arrange everything for my aged mother who is taking care of my other children but I know I am failing…," - Krishan breaks down.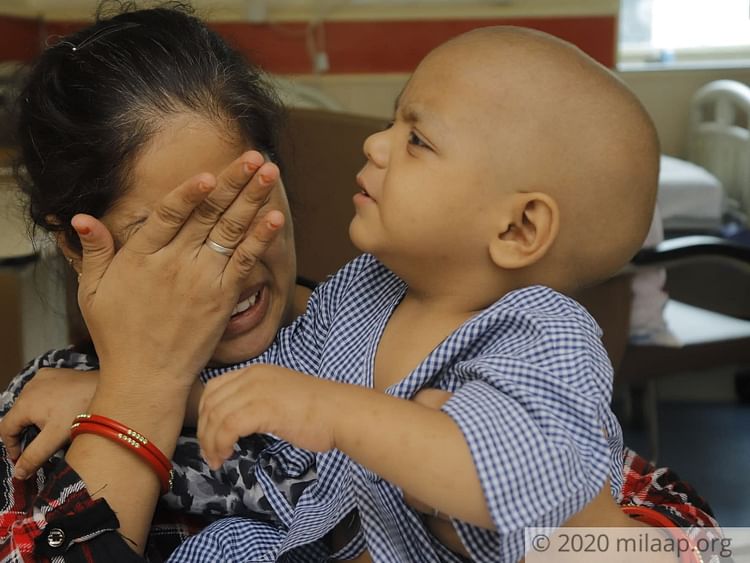 Dheeraj is fighting cancer but a timely transplant can save his life. With your help, these parents can bring their son home.