Dharshan is an 8-month-old baby who is now fighting an aggressive cancerous tumour in his brain. In just one week, he underwent three major surgeries – that's how dangerous his tumour is. At such a young age, he has to fight such a big battle. His parents are devastated but they're trying to do their best to save their baby's life.


"Who ever thinks that their baby will have a brain tumour! It's any parent's worst nightmare… and we're living through that now. They say that if left untreated, his tumour can grow and spread very fast. He needs chemotherapy to fight this, it's a matter of life and death!" – Vinod, father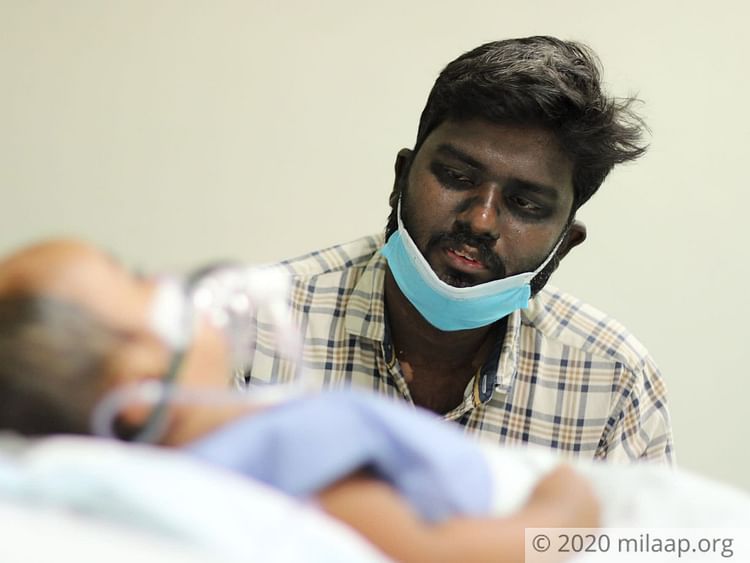 His left hand and leg got paralyzed
It feels like just yesterday when baby Dharshan was playing with his toys, crawling behind his older sister (3) and laughing every time his mother, Meenakshi, tickled him while dressing him. But for a month now, he hasn't been able to do any of these things.


"It started with him not being able to lift his left hand. We took him to a local clinic, but that didn't help. The next day, he couldn't move his left leg. We then knew something was wrong. We rushed him to a bigger hospital where the MRI revealed that he has a brain tumour. He was admitted immediately." - Meenakshi, mother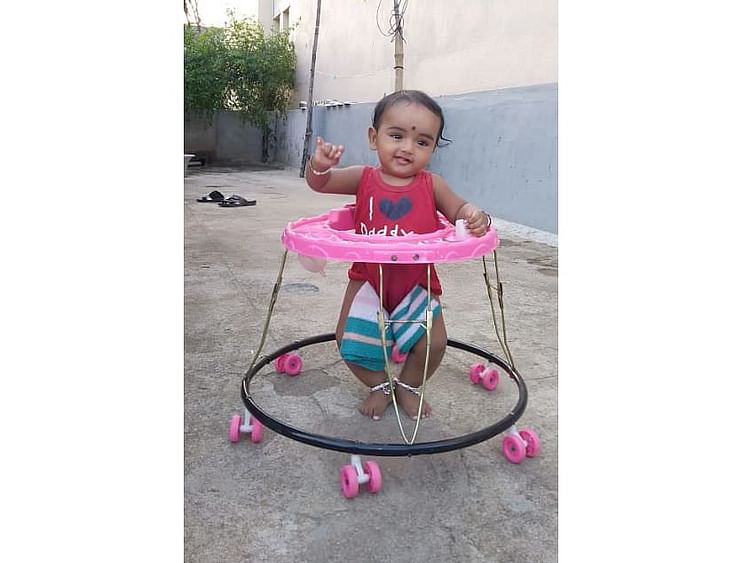 On 15th May, baby Dharshan underwent his first surgery. Two days later he underwent another surgery to remove the tumour. And three days after that, the fluid in his brain had to be drained out. There was no time to waste, they had to act quick. Now baby Dharshan needs at least six cycles of chemotherapy to fight the cancer. But his parents are struggling.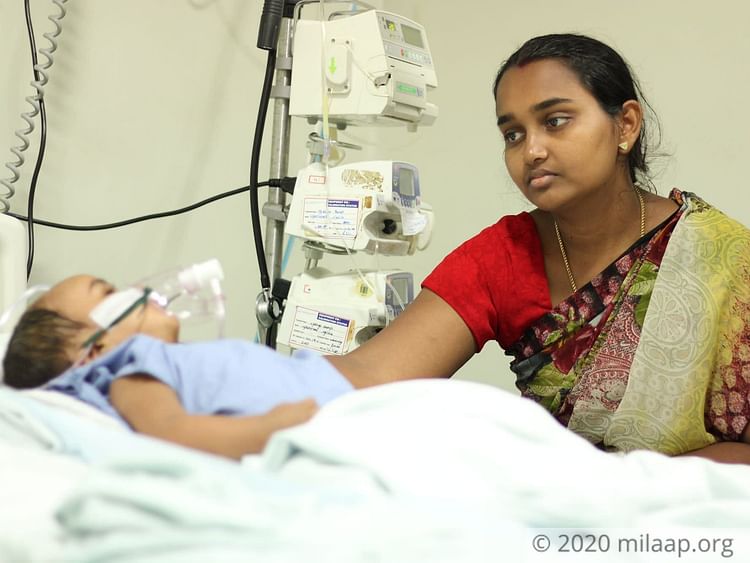 His father has been out of work for months now
Vinod is a driver in Chennai, but he has been out of work for nearly three months now. He would earn around Rs. 10,000 per month, but now he earns nothing. Meenakshi is a homemaker. Together, they had built a simple, happy life for themselves. Until this disease changed everything.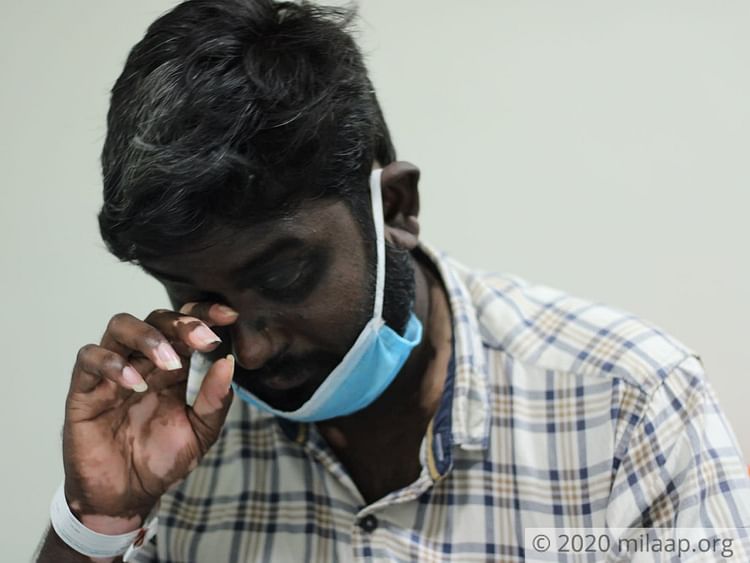 "As soon as I found out he would need to be admitted, I called everyone I knew for help. I managed to borrow some and used a little bit of my savings. In this time, I've already spent 5 lakhs. Now I need 10 lakhs more to save my son's life. His condition is improving. He can slowly move his hand and leg now… but he needs the chemo. It's the only way he can beat cance!" - Vinod
Baby Dharshan is a fighter. He survived three surgical procedures. He can beat cancer with chemotherapy, but he needs your help to do it. Your contribution can save this 8-month-old baby's life.