Taking a note-book and a stick in her hand, when 9-year-old Devipriya played teacher with the neighbors' kids, the family would have a hearty laugh. Walking around her house dancing, telling stories and laughing, she was a bundle of joy. But now, it's been weeks since she's played, she is glued to her seat from morning to night, she doesn't talk to anyone anymore. Her liver is failing and only a transplant can give her back her life.
Medicines never worked because it wasn't just jaundice
A month ago, Devipriya began vomiting bile. Her temperature rose, and her eyes turned a pale yellow. When the parents rushed her to the hospital, she was diagnosed with jaundice but that was not it.

"Many tests later, they told us her liver was swollen and she was admitted for treatment. Three days later, the swelling gone, she was discharged. But when we took her home, we noticed her stomach was bloating. Every hospital we went to told us that it was jaundice and that she'd recover with medicines but she never did, because she wasn't fighting just jaundice!" – Kamaraj, father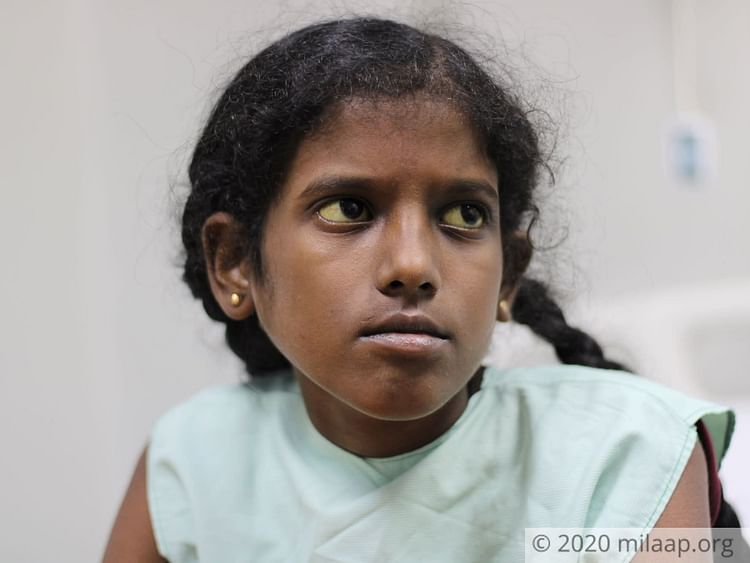 She suffers from an end-stage liver disease
Put through test after test, weeks later, she was identified to be suffering from Wilson's disease – a genetic disorder that leads to the accumulation of copper resulting in severe damage of the liver, and sometimes even the brain. In Devipriya's case, it can be fatal if left without treatment.


"We wished it wasn't true. We couldn't take it. She who had never fallen sick in her life, was admitted in the hospital for 30 days; with needles going in and out of her every day. They had to remove the accumulated fluid from her stomach. Despite being terrified, she'd sit still, with gritted teeth, while the doctors did the procedures but that hasn't been enough. She needs a transplant now." – Agastya, mother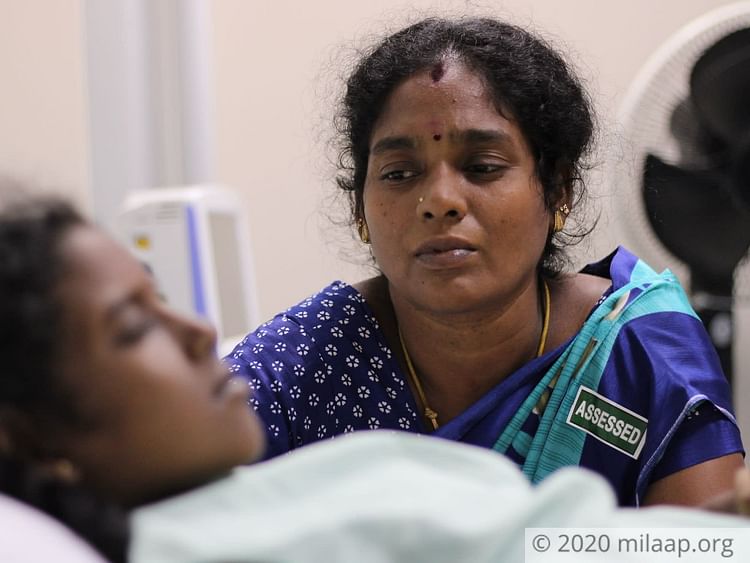 Their daughter's life is at stake and only a transplant can save her
On days there's work, Kamaraj, a daily-wage mechanic, earns Rs 400; and Agastya, Rs 200 a day. All their life, they've been toiling to give their children an education, so they wouldn't end up in odd jobs like them. But they never thought a mountain of an expense would be thrown at them one day, with their daughter's life at stake.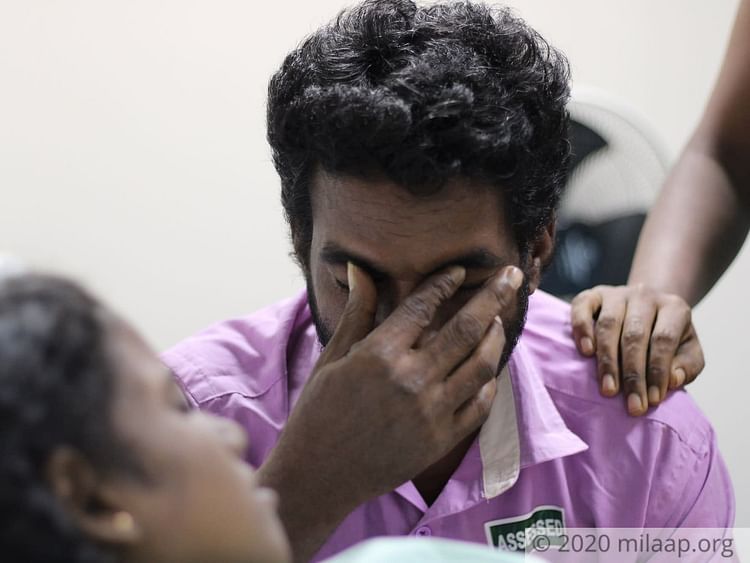 "At this point, after all the unforeseen expenses, I can't afford even 2000. There's no way I could ever gather 20 lakhs. Even if I borrowed money from everybody I know, I would still not have even one lakh rupees; and I don't have many people in life. It kills us to see our daughter like this. Please help us cure her of her disease. She doesn't deserve this!" – Kamaraj.
With your generous contribution, you can give Devipriya her happy, and care-free life back again. Click here to save her.