"When I lost Vijaya, I remember thinking nothing worse could ever happen. I was in so much pain, I was so sure. But now...

Now my daughter, the only thing I have left of my wife, is dying too. And I'm unable to afford the surgery that will save her life."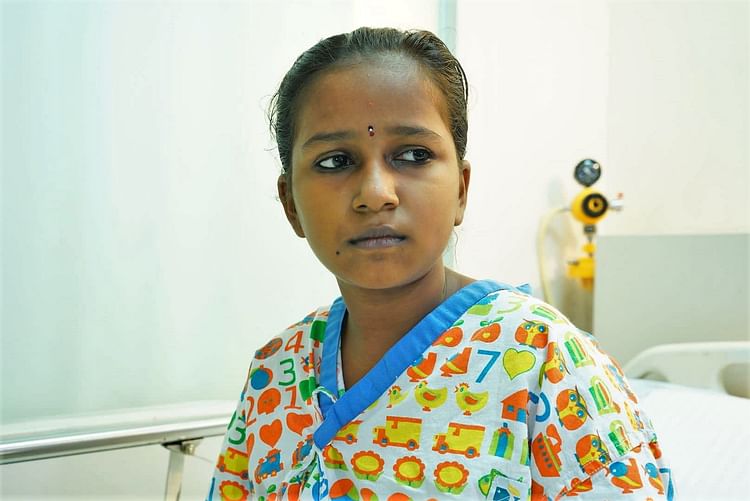 Deepika's arrival into Rajkumar and Vijaya's lives should have been a time of unbound joy for the couple. They'd been so excited, having spent months and months imagining what their new life as a family would be like. But fate had something else planned for them.
"When Deepika was born, we barely got to see her for a second before she had to be whisked away to the ICU.

They told us she had a heart defect, and that somehow it meant she couldn't breathe...

"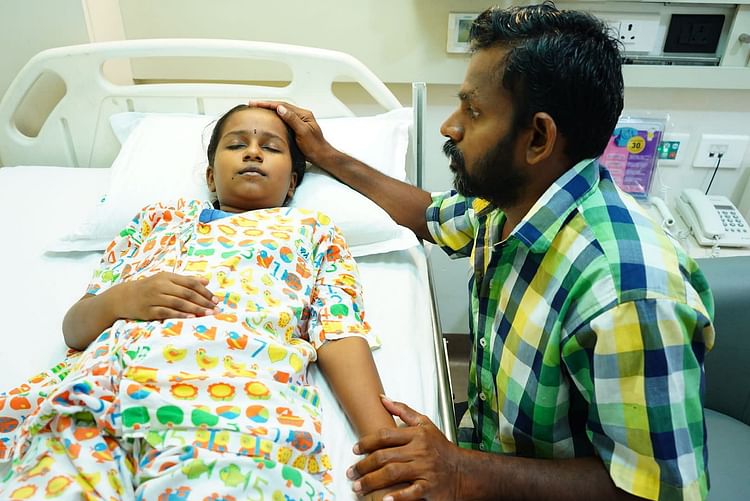 Deepika has already had to undergo 2 surgeries
Rajkumar and Vijaya had been allowed to take little Deepika home once it seemed like her heart was strong enough. But not even a year went by before their sweetheart was at death's door again.
"She started having trouble breathing, and the doctors said she'd need a surgery done if we wanted her to live. We were terrified at the prospect, she was only a year old! But we had no choice, so we went for it. That gave us two more years of health, and then she had to go under the knife again.

It's barely been 10 years since that day! Why has fate brought us back here?!

"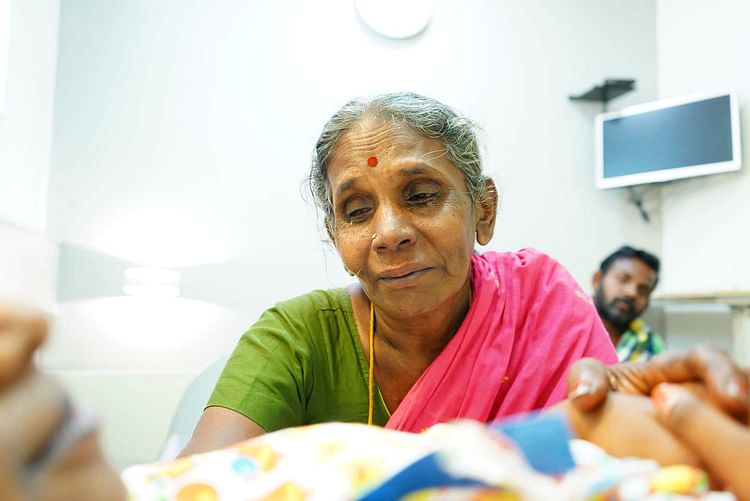 A few months ago, Deepika started vomiting every time she ate something. At first, Rajkumar had assumed it was a stomach bug. But when the problem persisted, Rajkumar took his daughter back to her pediatrician, a familiar pit of anxiety forming in his stomach.
"Despite all my fervent prayers as I waited for the test results to come back, the doctor diagnosed her with a heart condition again.

They say she needs one last surgery to fix her heart, and then she'll have a long and happy life.

But how will I afford such a huge sum?"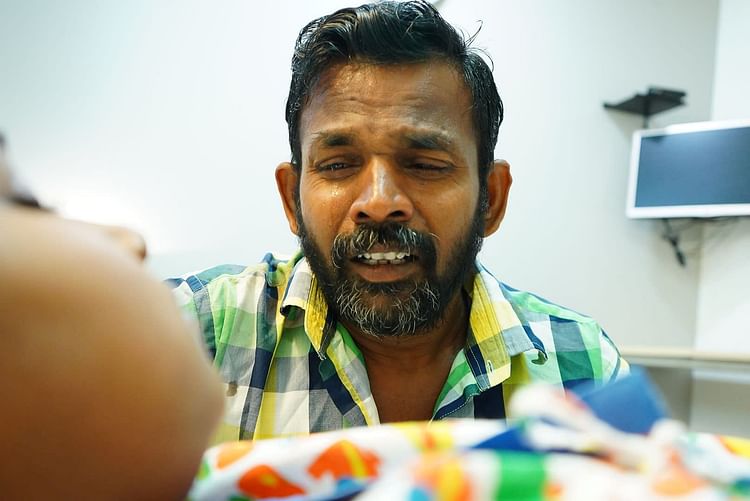 Rajkumar can't afford his daughter's surgery
Rajkumar is a daily-wager in his village, and has already spent more money in the past few months than he has earned in the past few years. Most of it was borrowed. It would be a tragedy unto itself if, after all this effort and struggle, Rajkumar lost his daughter anyway.
"I can't lose her too. That pain would be too much for me..."