"The kind of disease my son has... it's a miracle he hasn't died yet! Every morning when I wake up and see that he's still alive, it feels like the universe is giving me one more chance to try and save him.

But no matter what I do, this is beyond me now! As a father, it's the worst feeling in the world to see my son dying in front of my eyes, and being utterly helpless to stop it! I beg you, please, save him!"
Little Abhiram's tragic tale started just this February. His parents had received the shock of their lives when their sweet little boy walked into the room, tears streaming down his face, and blood streaming out of his mouth. He had been completely fine even a half hour before the incident.
"After that he developed a fever that lasted for 4 days, and then started getting these bruise-like spots all over his body. We took him to one local clinic after the other, hoping and praying that it wasn't anything big, that Abhi would get better with some medicines. But then... but then he started getting seizures!"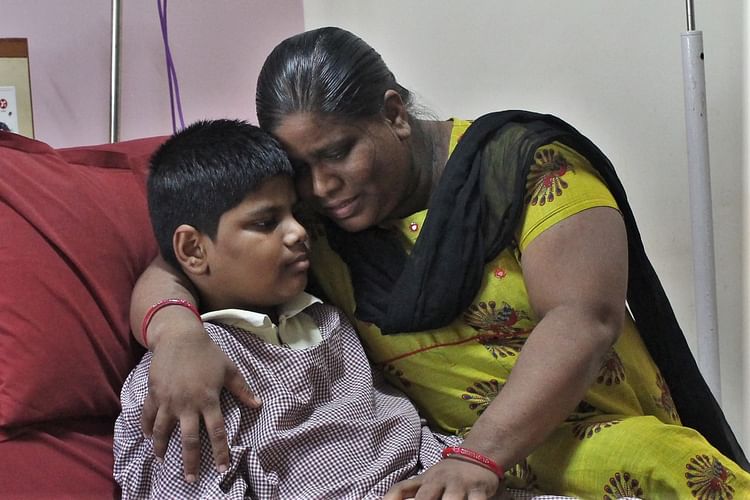 A mysterious disease was killing their son
"After the seizures started, we admitted Abhi in a big government hospital. He was there for two weeks, and during that time they scanned his brain and body, and also did all kinds of blood tests. Yet they couldn't figure out what exactly was happening to him.

The only thing... the only thing they were able to tell us for sure was 'Abhiram is going to die. It's best if you try and say your goodbyes now'!

"

— Rajeshwari, mother
Fortunately, or perhaps through sheer determination, young Abhiram managed to cling onto life just long enough for his parents to get him admitted to a major private hospital. Here, doctors were able to stabilize his condition, and finally discover the exact nature of the 9-year-old's ailment: Abhiram was diagnosed with aplastic anemia.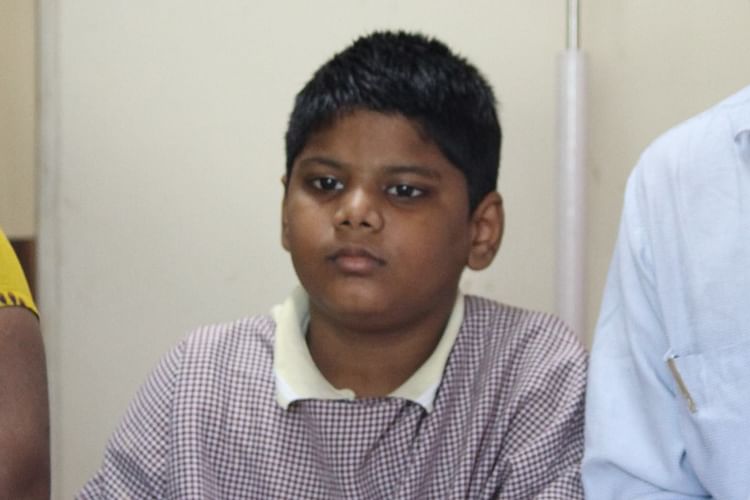 He beat one death sentence; he can survive this one too
Aplastic anemia is a rare and serious condition that occurs when the body stops producing enough new blood cells. The condition leaves one tired all the time, and more prone to infections and uncontrolled bleeding, as in Abhiram's case. Abhiram has needed regular blood transfusions — 3 a month! — just to stay alive. But these are the least of his worries. If Abhiram doesn't get an urgent bone-marrow transplant, doctors predict it'll be the end of him. His parents don't want to give up hope, but their hands are tied. The procedure is extremely expensive.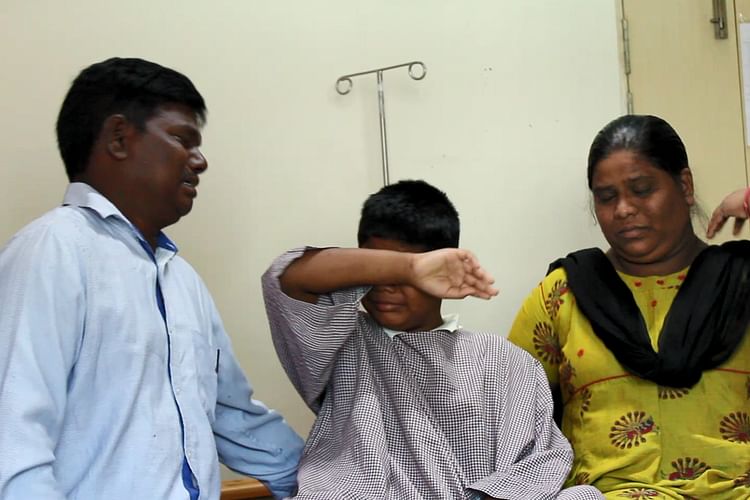 His family cannot afford to save his life
"I'm just a daily-wager; I do everything from painting houses to door-to-door sales — whatever allows me to take care of my family for a few more weeks. But ever since Abhi fell sick, I've spent around 5 lakhs, of which maybe just 30k was my own savings. Everything else was borrowed, or donated by kind relatives. All that is gone now, and I don't have money anymore to even feed my family. The only way Abhi can get his bone marrow transplant is if you show us mercy and help him... Please, donate however much you can and save my son's life! We will be indebted to you forever!"