Orenthung Kikon doesn't know how things went so wrong. Only a few months ago, he had his bubbly little girl in his arms as she babbled on her stories to him. Now he has to watch her being hooked up to machines, while she keeps asking him why the people in white coats are pricking her with painful needles. He can only sit beside his 4-year-old daughter, hold her hand and pray that a miracle can see them through.

Late last year, Orenthung and Grace felt their whole world come to a standstill, when their only daughter, Christina, was diagnosed with Acute Lymphoblastic Leukemia, a blood cancer. Only prolonged treatment and chemotherapy can save her, but her parents are struggling to foot her medical bills.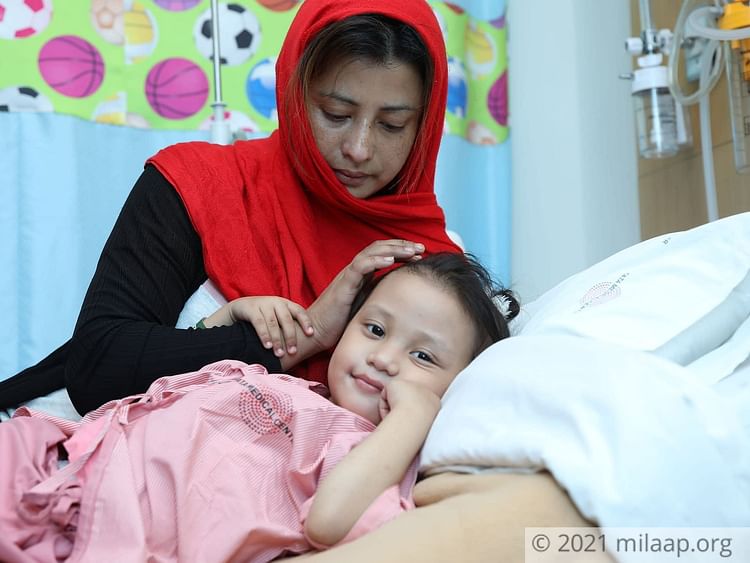 She's so small, how can she have cancer...
In November, last year, Christina started getting really sick. She had a high temperature and would vomit frequently. This went on for days and her worried parents took her to a local clinic for a check-up. The medicines prescribed weren't effective and there was no improvement in her condition. It only kept getting worse and she was taken to a bigger hospital in Dimapur, where they ran some tests to figure out what the problem could be.


"I prayed and prayed the whole time that it wasn't anything serious. It could just be an extreme case of nausea or fever and everything will be alright. But when the doctors told us our baby had cancer, I felt my knees go weak and the world collapse around me. How could this have happened? She is only 4 years old! How can she have cancer?" - Grace, mother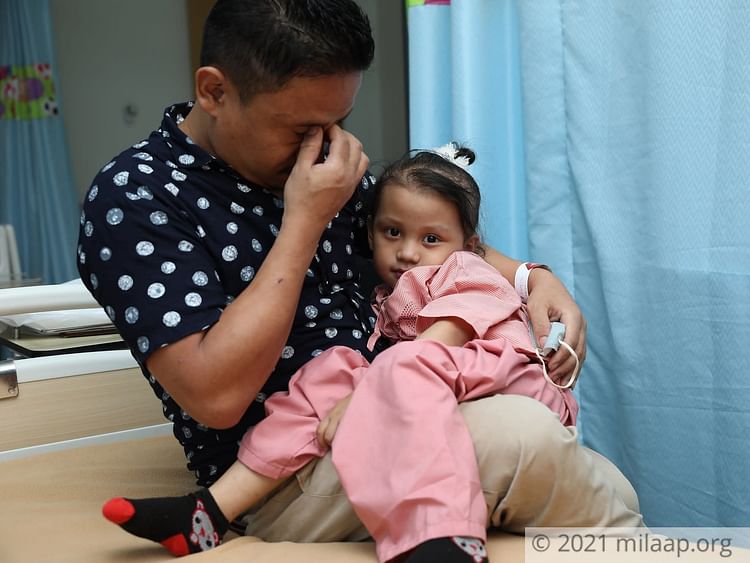 She needs prolonged chemotherapy as treatment.
Soon after her diagnosis, Christina's parents were asked to shift her to a hospital in Kolkata immediately, where she started undergoing chemotherapy. She recently finished her 3rd cycle of her treatment, and is due for her 4th in two months.


"It is agonizing to watch her like this. Every two months we have to take her to the hospital for her treatment, and they will inject her with all these needles. I can tell it is so painful for her. She ends up crying and I have to hold her while they administer the chemotherapy. The doctors have said that depending on her condition after her treatment, they will determine if she needs more cycles. For now, by the Grace of God, she's improving and we are very optimistic about her recovery. We just need to keep fighting for a little longer" - Orenthung, father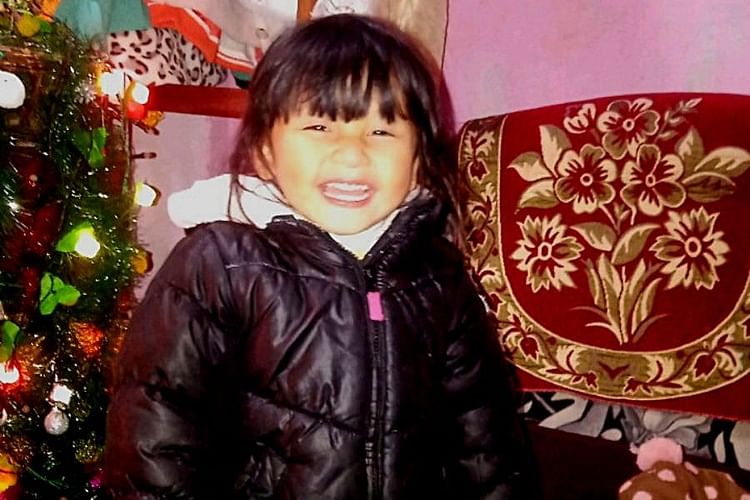 This disease has taken my happy baby away from me
"She used to be such a bright and cheerful child, always running around and frolicking about. But now she looks so frail and her treatment has made her so weak. Some days she even struggles to stay awake for long. She also doesn't have much of an appetite and barely eats enough food. I've lost my happy baby to this disease. I just want to go back to the time when she was healthy and everything was normal."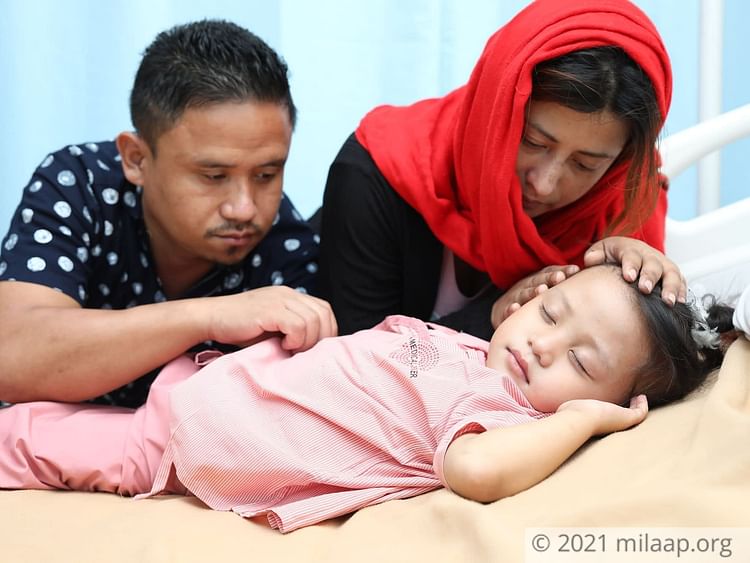 Without steady income, her parents are struggling to pay for her treatment
The only way Christina can recover and be cancer-free is with continued chemotherapy treatment. Through the odd jobs they do, they earn enough to get by, but without a steady income, they are struggling to afford their daughter's treatment. They have spent INR 7.5 lakhs so far by asking their friends and relatives for help and borrowing loans from private financial institutions.


"I am neck deep in debt, but the amount we've paid so far is not nearly enough. We need INR 6 lakhs more for Christina's treatment, but I have exhausted all my resources. Our faith and the blessings from the Almighty have brought us this far. Our baby is recovering well and if I can't afford the rest of her treatment, we won't be able to save her. You are my last hope. Please help me! I don't want to lose my precious daughter."
Orenthung and Grace need your help. Their only daughter is grappling with a disease that is slowly killing her. She can beat cancer if she gets the treatment on time. You can make that happen. Your contribution will go a long way and help Christina recover. Click here to donate.