Radhika rushed towards the bathroom just as she heard her son scream. She knew immediately that it had something to do with the hot water she just left in there. She hoped she was mistaken, but what she saw next, left her horrified to no end.



Late last month, 2-year-old Cheran suffered 45% burns over his body, when he poured scalding hot water onto himself. Currently, he is in the ICU fighting for his life, and only prolonged treatment can save his life.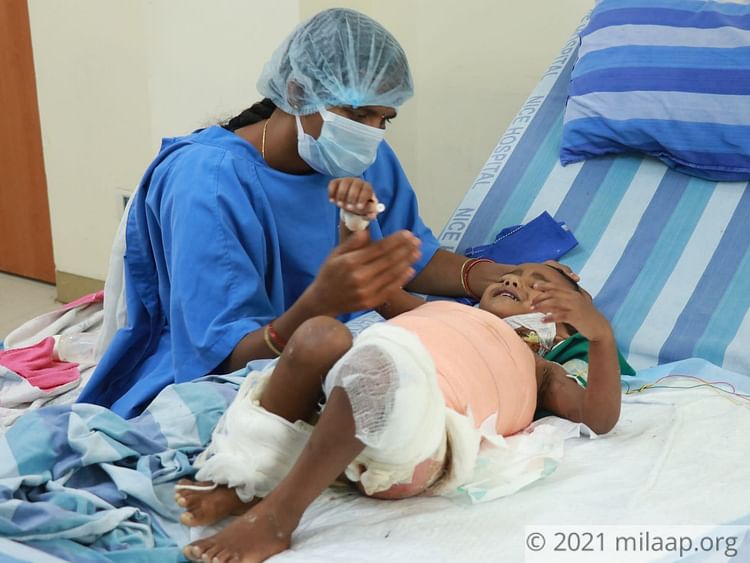 His poor mother blames herself for the accident
"My son was lying down on the floor with his body covered in burns.

Only moments ago, I had been tickling him, while he was sat on a chair outside, and the room was filled with his laughter.

There was no water coming through the tap so I went to switch on the motor, and then this happened.

His voice was hardly audible and when I got to him, he couldn't move at all.

His wounds have been giving him immense pain and it is all because of my carelessness.

Looking at the

scars on his body hurts me and I feel so guilty. I can't forgive myself."

- Radhika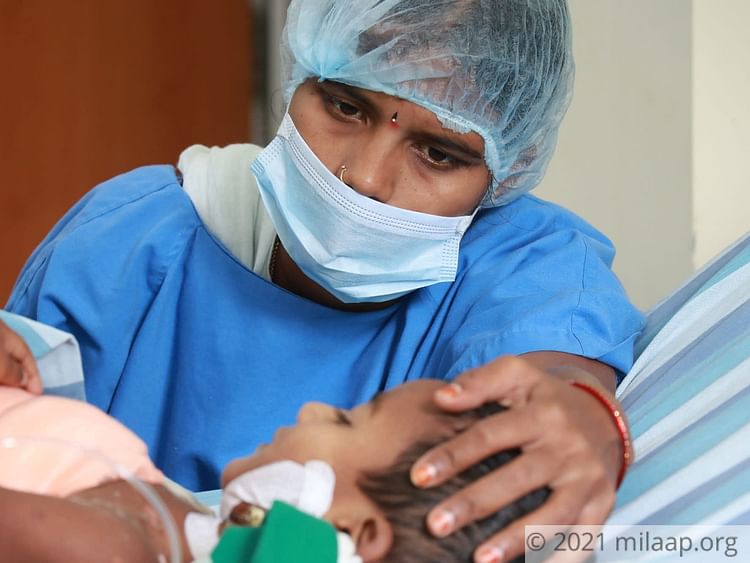 He underwent 3 surgeries in a week
Soon after the incident, Cheran was admitted to the nearest hospital but it did not have the facilities to treat burn injuries. So, he was sent home after initial first aid. It was only after 24 hours that they found the right hospital and all this while the poor child was suffering in pain.


"We knew no better and took him home. He whimpered in pain all night and when we took him to the hospital that could treat him, they said he was badly burnt and that it has caused severe infection. He underwent 3 surgeries back to back and yet his battle is far from over." - Mahesh, father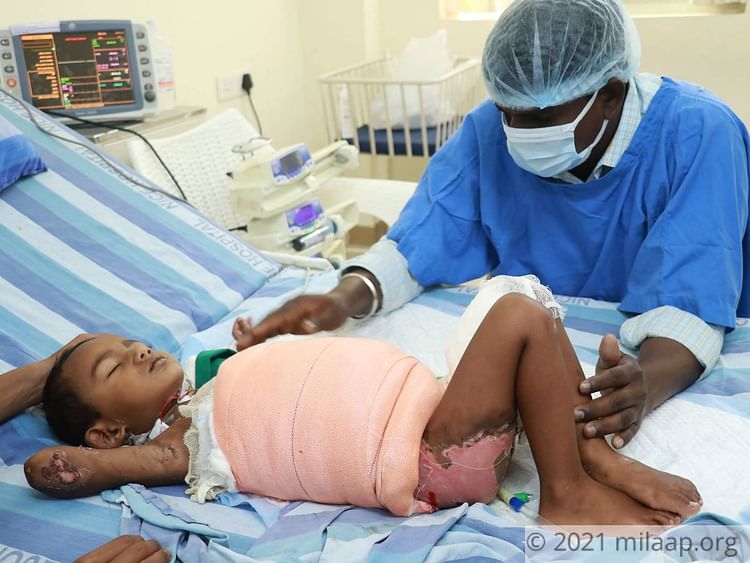 Only you can help
Little Cheran needs another surgery followed by continued ICU care and treatment at least for the next few weeks which these poor parents cannot afford.

Mahesh is a truck driver and manages to earn around Rs 15,000 per month but his income is not stable. He cannot afford to take leaves frequently. He has spent all his savings and borrowed money from his friends and relatives. He needs 7 lakh more to continue his son's treatment, but he is stranded at the hospital with no one to help him.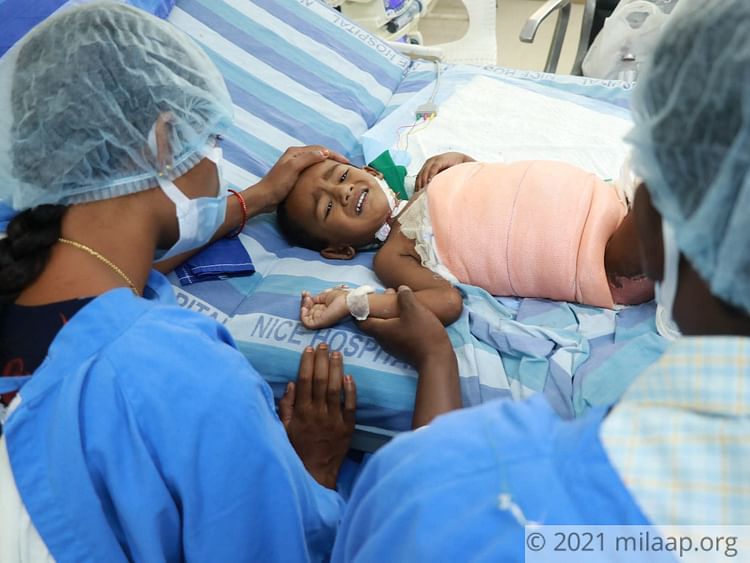 Cheran cannot recover without continued treatment. Anil needs your help to save his son. The 2-year-old is is covered in burns completely from the chest down and is in excruciating pain. Without your help, he will lose his life. Click here to donate.