Bulbul is Basudev's youngest daughter but she is the most sensitive and hardworking. She has seen her father toil hard each day of his life and she was determined to make him proud. But today as she is lying down in the hospital bed, wincing in excruciating pain because of cancer she fears she won't live that long.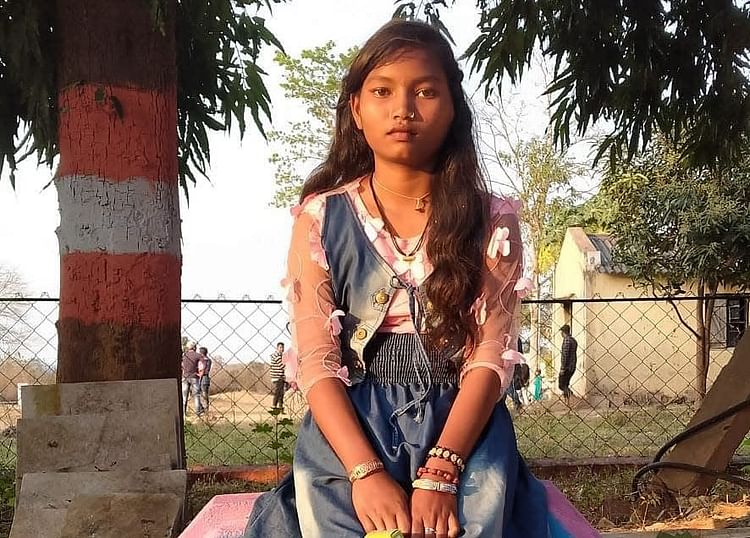 Rashes all over her body, Bulbul couldn't even sleep at night
A few months ago, Bulbul started noticing that her whole body was getting covered with rashes. They were itching and they didn't let Bulbul to even sleep at night.

"All night long she would just itch and cry in discomfort. And then came the fever. We took her to our local doctor but he asked us to immediately shift her to Cuttack, the nearest city from our village in Odisha. Once there, they admitted her and ran a number of tests, they found out that my Bulbul has cancer!" - Basudev, father.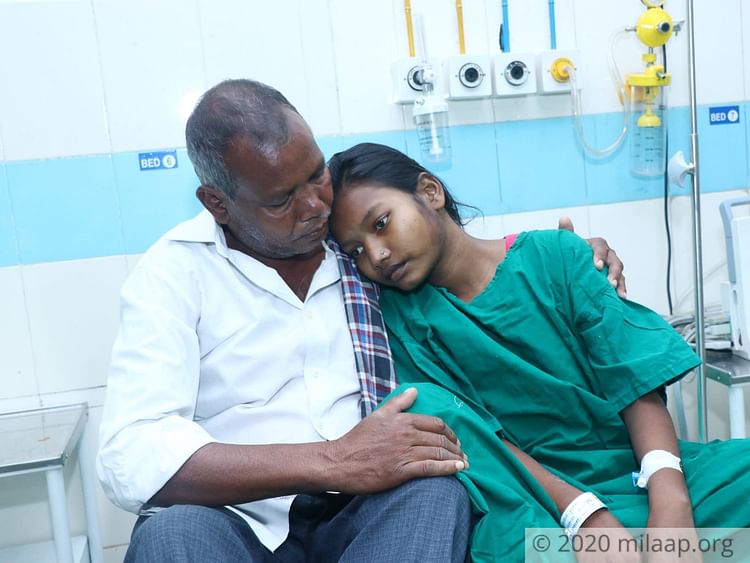 She would make excuses to not miss school and now she can't even walk on her
Bulbul has never missed a day of school. She is good in studies and dreams of getting a good job in the city one day. But all her dreams stand shattered as 13-year-old Bulbul now battles dangerous cancer.

"She would make excuses to go to school - even if she had a fever that day. She loved school that much! But now she has been in the hospital in Bhubaneswar for the last few weeks and is undergoing rigorous chemo. It's..it's making her weak, I can see that but that's the only cure to her disease. Only with continued treatment, my daughter can get better but I'm afraid that we won't be able to do that," - Mamta, mother.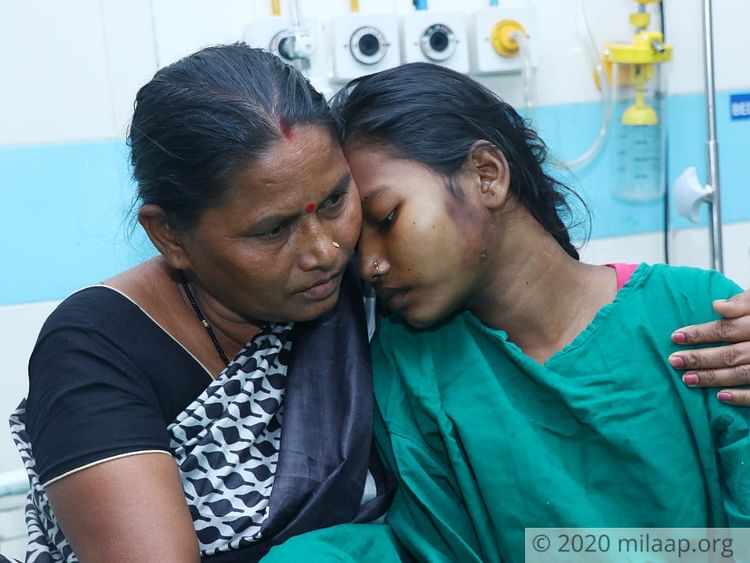 Basudev is only a daily wager, he can't afford his daughter's treatment
Basudev and Mamta have never gone to a school in their whole life but they were more than happy when they saw Bulbul doing so well in her studies. The poor man wasn't able to afford education for his three elder daughters. But Bulbul was his youngest and the closest to his heart. So when she said she wanted to go to school and study, he started toiling twice as hard and saving up for her future.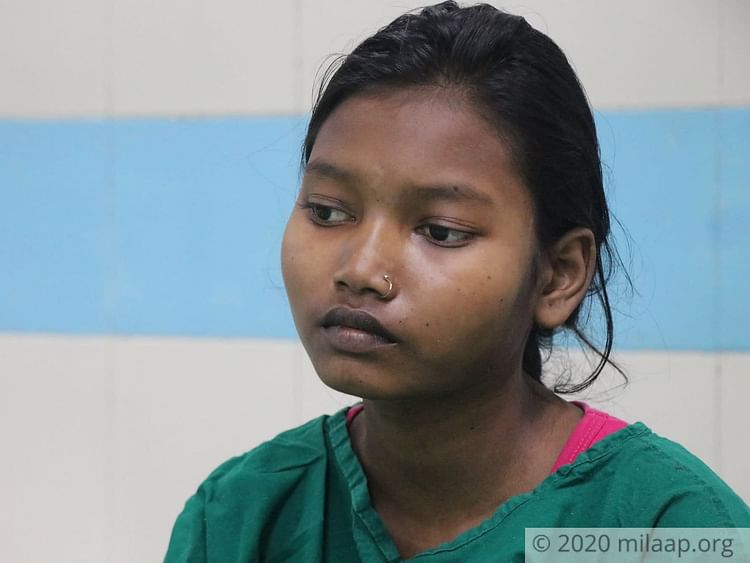 "Now all that is gone. The money I had saved up for her, the dreams we had seen together. My dear daughter is struggling to live and I am unable to do anything. I have somehow arranged for 1.4 lakhs for her chemo but now I have nothing. I need 10 more lakhs to save her, please help me?" - Basudev, breaking into tears.
Your generous contribution can save Bulbul's life - you can stand by these desperate parents in times of crisis.