Ramesh Joseph remembers watching his older son, Benet, writhe in pain because of his liver disease. He'd prayed day and night for his recovery, and when he was given a clean bill of health, Ramesh had hoped such a misfortune would never befall his family again.

But only a few years later, his younger son, Bryan, began showing symptoms of a similar disease. 9-year-old Bryan was diagnosed with Decompensated Chronic Liver Disease when he was only 3. Now, it has advanced to a critical stage and only a liver transplant can save him, but his father can't afford to pay for it.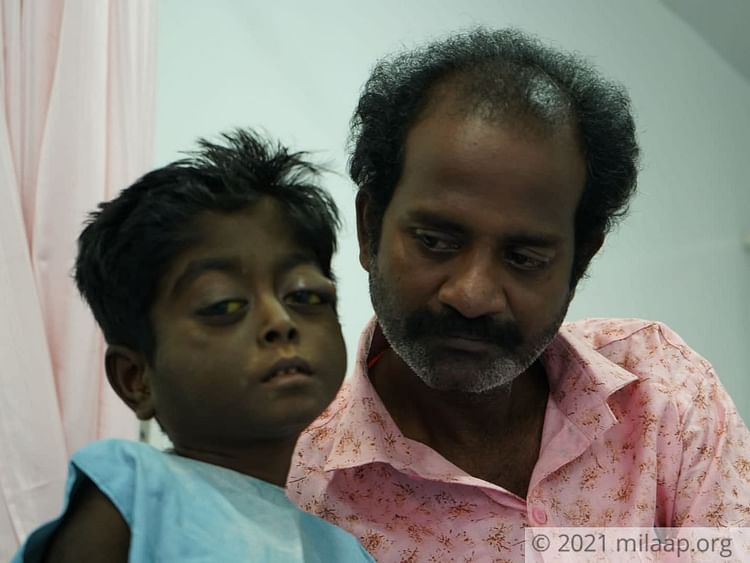 We knew even before the doctor told us
"When he was 3 years old, we noticed that he would be hungry often and ate 4 to 5 times a day, which was unusual for a toddler. But I didn't think much about it, only that he had a surprisingly big appetite. Then his stomach began to bulge slowly. As it grew bigger, my fear that it was similar to what had happened to my older son also grew. We couldn't deny it any longer. Even before the tests and the official diagnosis, we knew he was suffering from a liver disease." - Rose Mary, mother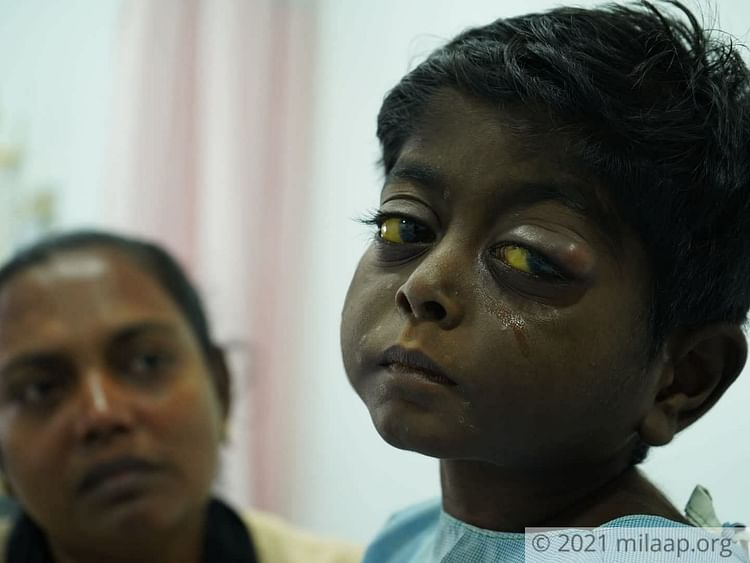 Unlike his brother, Bryan's condition did not improve
Benet was able to recover in time with medication and treatment, but that wasn't the case with little Bryan. For the past 6 years, this disease has tormented the 9-year-old to a terrible extreme. In addition to his liver disease, he has been suffering from jaundice since he was 5, which has made his condition even worse. His stomach has also bulged out abnormally, more than it ever has before.


"His eyes have turned a garish yellow colour, and over the years because of the medication they've bulged out of his sockets. He is 9 years old, but looking at him you wouldn't think so. The high-spirited and lively boy he once was, has turned so frail and meek. Two months ago his stomach started swelling up again. He has excess fluid build-up in his liver that needs to be drained out every 15 to 20 days. The doctors have now told us that we need to hurry and make arrangements for his liver transplant, or we could lose him." - Ramesh, father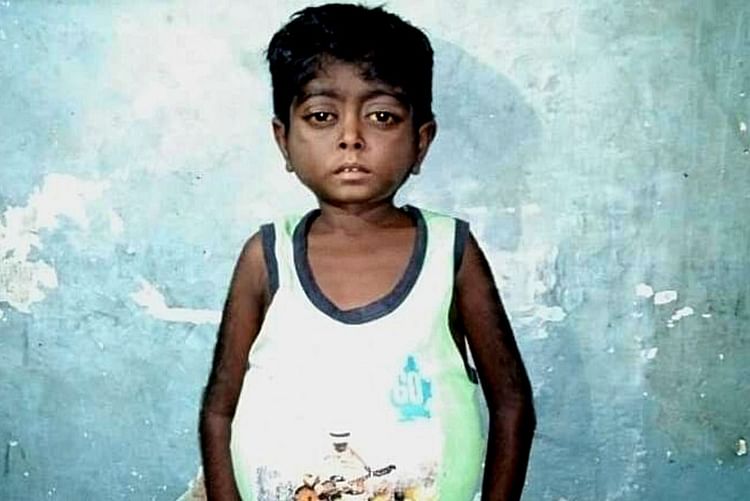 His liver is severely damaged, he needs a transplant as soon as possible.
Ramesh has to find a suitable donor and gather INR 19.5 lakhs for his son's liver transplant, but he has no way of paying such a large amount. He is only a tailor and barely makes enough to sustain the family. He has used up all his savings thus far and even borrowed from his relatives to pay for Bryan's treatment, which cost him INR 1 lakh till date.


"My boy hasn't smiled heartily in years. His condition has snatched his life away from him and destroyed him, inside and out. When he tries to smile, I can see the tears he's holding back. He has suffered practically his whole life and only wants to be free of this wretched disease, but I don't have the money to afford the treatment he really needs. He's in so much pain and all I can do is watch as he suffers in silence, taking unending medicines to ease his discomfort. I just long to see him as his playful and chirpy self again..."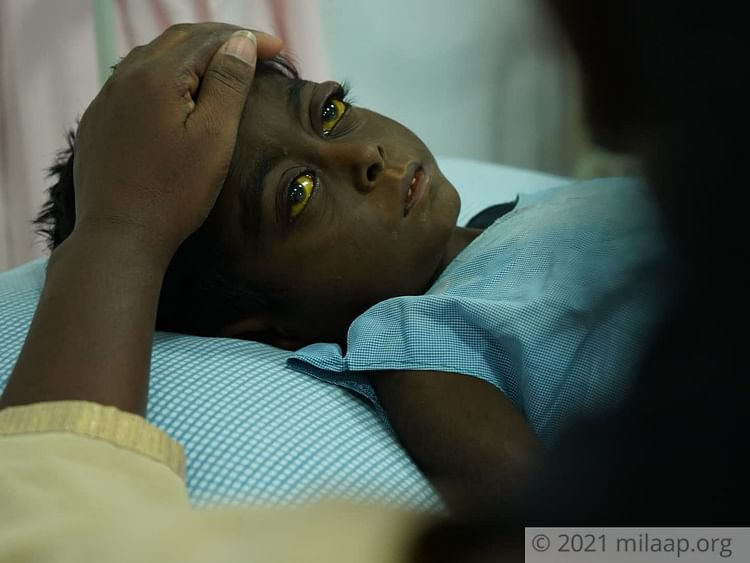 Only you can save Bryan now. With your generous contributions, Ramesh will be able to pay for his son's surgery and Bryan will be free from this disease that has taken his childhood away from him. Click here to donate.