"This shouldn't happen to anyone, rich or poor. It's just not fair."
"Watching their child struggle to survive every day is the worst thing that can happen to any parent. It should never happen to anyone. Our Bhumi is a very strong girl and has been fighting all of this without any complaints, but we fear all the time that something might happen to her." - Rupa, mother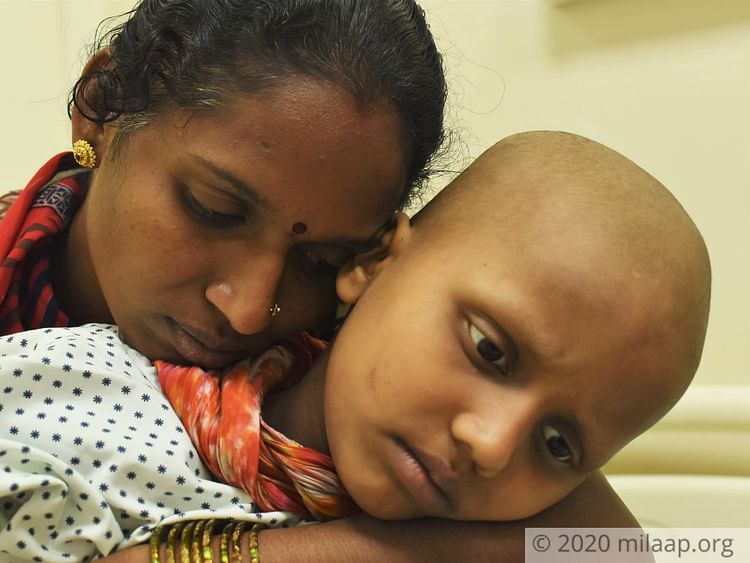 8-year-old Bhumika suffers from germ-cell tumour, a type of cancer that can spread to other parts of the body if not treated or controlled in time. A year ago, Bhumika complained of stomach ache which did not subside despite using medicines. Soon a cancerous tumour was diagnosed in her stomach which left the family devastated.


"Her childhood as already been traumatic. Before her cancer, she got dengue thrice! Since then she frequently fell ill but we never expected... Her reports never pointed towards such a big disease! She has always recovered from whatever she suffered from but this time... This disease can take away my child from me so easily…" - Rupa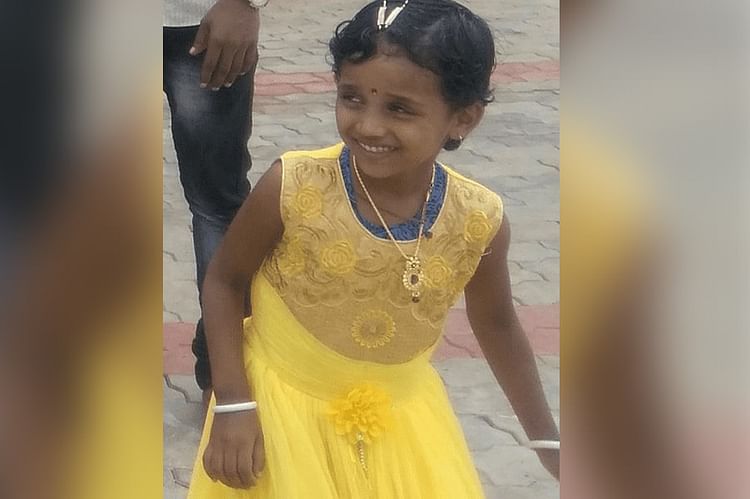 We thought her cancer was gone but it was just the beginning
"Eight months ago when the doctors said they were going to remove the tumour, we thought her cancer will be gone but we didn't know it was just the beginning of the battle. Ever since then, she has been taking chemo injections and though it is curing her cancer, her little body is becoming weaker each time." - Satappa, father

Bhumika is so close to beating cancer; she just needs a few more cycles of chemotherapy and a bone marrow transplant to be completely cancer-free. Satappa is a daily wage farmer and his income is not enough to keep up with the expenses, and this delay is causing her cancer to grow back.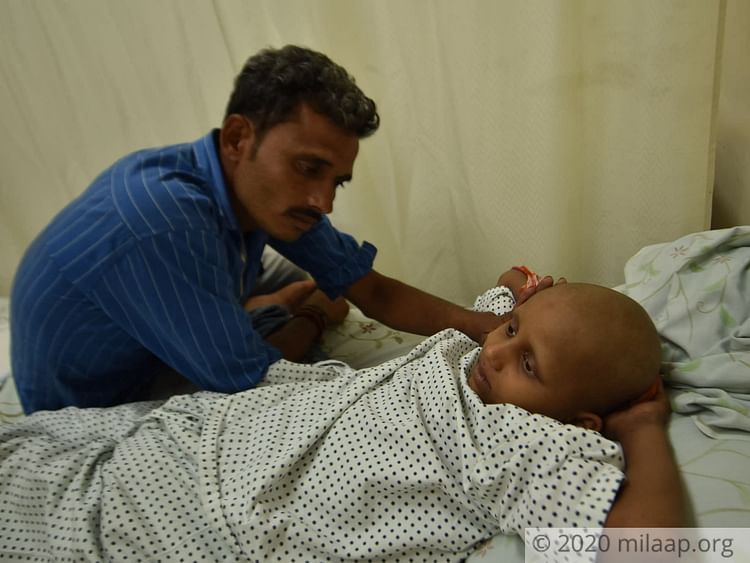 "I have spent every penny that I had and even took loans to save my daughter. But now, when I am so close to taking her back home, I am failing. Since a year, my wife and Bhumi have been struggling in Bangalore with the treatment while I've been working on the fields in our village to earn at least that Rs 300 a day… I am unable to afford treatment anymore but I don't want it to stop now." - Satappa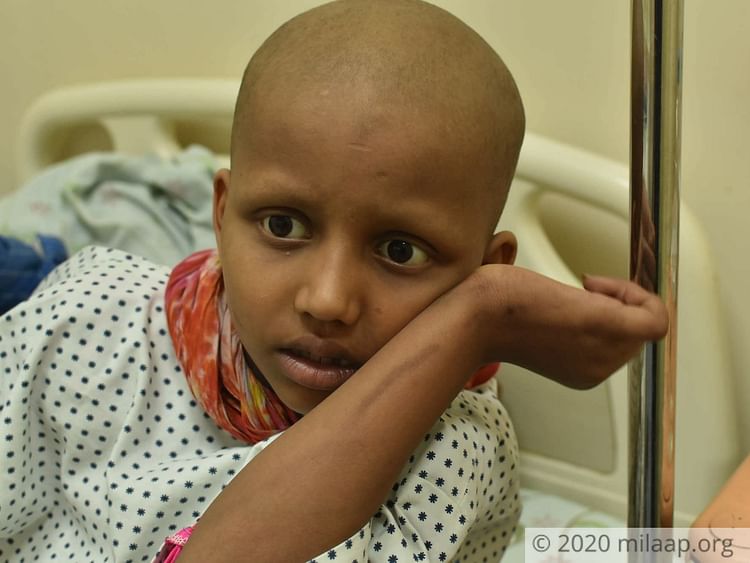 Just one week more, Bhumi…
"I keep lying to her every time she asks me about going home. 'Just one week more beta (child)' is what I say and she believes in me. It is so heartbreaking to break that promise each time. It's been 1 year and my poor girl still says nothing when I tell her the same lie." - Rupa

Bhumika has been undergoing chemotherapy treatment for a year now. She lost her hair completely by the time she had her 10th chemo which upset her the most. She always has a scarf around her neck, which she uses to cover her head whenever someone comes to visit her. She looks at herself in the mirror and wishes her hair would grow back.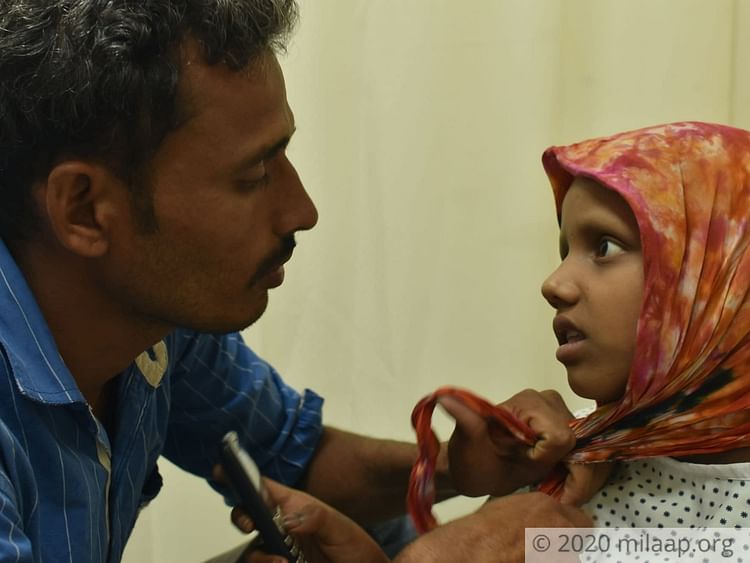 Click here to help Bhumika beat cancer. Your generous contribution can save her life.