"He's running out of time... his lungs are shutting down, his liver is failing, his brain is getting more and more damaged with each seizure that occurs!
He's only 2 months old and he's suffering so much! He's dying!"
After having one kid already, Sangita had thought she knew what to expect from her pregnancy this time. But without warning when her twins were born premature with extremely low birth-weight, Sangita had been terrified. The boy, whom they named Bharat, seemed to be more critical than his sister.
"And yet, after the first few days, he seemed to be getting better. I let myself think everything would be okay but then... then the cough started, and then the seizures..."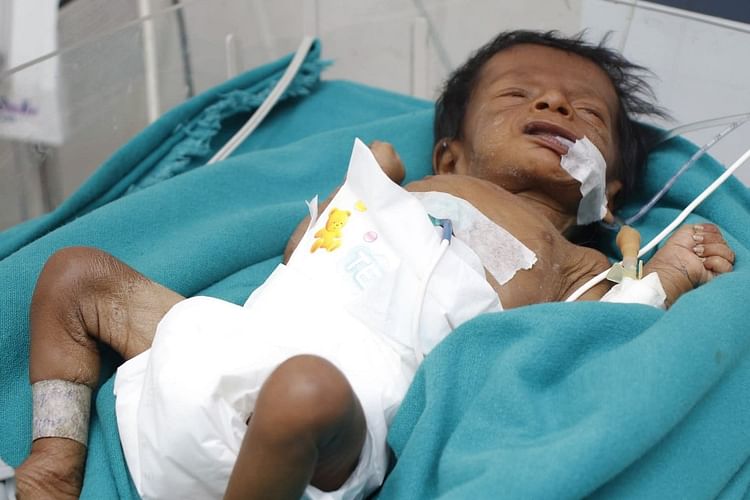 '...for poor people like us, the suffering never stops'
"We admitted him in a government hospital for a few days, and they treated the fever he had developed, and even made the cough and seizures stop! Once again, I let myself think that that was the end of that, but I should've known better — for poor people like us, the suffering never stops! His seizures came back, and worse than before! We had to rush and get him admitted at a big private hospital, in the NICU. If it wasn't for that, my boy would've been dead by now."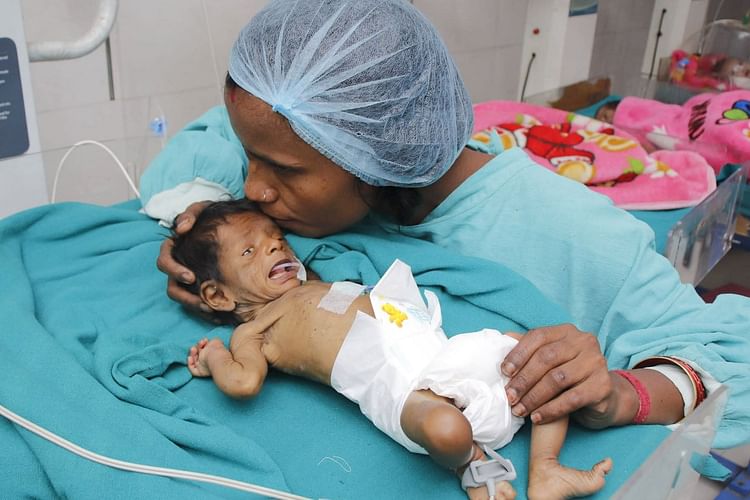 Bharat is running out of time, all his systems are shutting down
Little Bharat was born with a rare infection, which has now spread to his brain, his lungs, and is even affecting his liver. The infection in his brain is starting to cause irreparable damage and frequent seizures, and pneumonia is making the poor boy gasp for each breath! All this coupled with the fact that he was born premature with low birth-weight, it's a miracle he has survived this long. But the fact that he has is a sign that recovery is possible.
"He needs to stay in the ICU for two months, and then he'll be okay!

But we haven't been able to pay for the two weeks that he has already spent in the ICU, we can't afford 2 more months!

"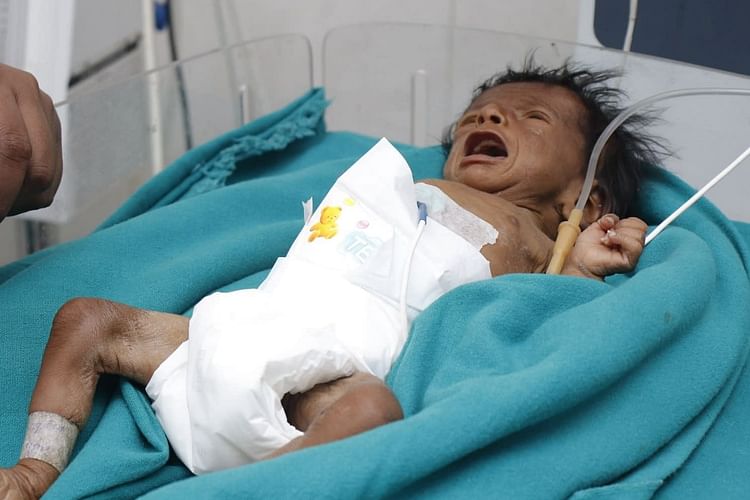 His father can't afford the treatment that will save his life
"I work in a factory for a daily wage, doing manual labor. The money I made was enough, at most, to support the small family I was building with my wife.

I never thought I would need tens of lakhs of rupees to keep my son alive! I've tried asking around for money but nobody is willing to give me any loans because I have nothing of value to put up as collateral. We have nothing left; so much so that I can't even afford to recharge my phone number!

I've been physically visiting people I know to beg them for help. Please, my son is running out of time. He just needs 2 more months of ICU stay and my family will remain intact. If he doesn't get his treatment..."

— Shyam, father, unable to continue