"I have a 1-year-old lying on the hospital bed, crying his heart out in pain. And then I have a 4-year-old son who calls me every day and asks me if I don't like him anymore, because I haven't seen him in a month. Both my sons are suffering… and I can do nothing about it!" – Vanajakshi, mother.

When he was just 8 months old, Baby Bavith had already started walking. Playful and full of life, he would walk all around the house, surprising everyone! There hadn't been a day where he had fallen sick. But one day, his happy days came to a screeching stop when he was diagnosed with a deadly cancer.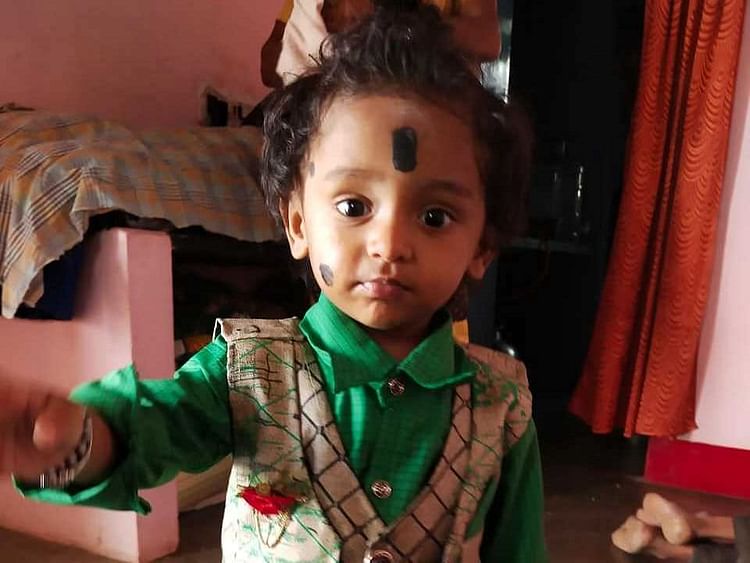 Baby Bavith's visits to the hospitals began…and there didn't seem to be an end
"For two nights, he cried throughout, not sleeping a wink. He was never one to cry before. When we got his blood test, they said he had a severe infection. After three days of glucose drips, he got better and we took him home. But his fever came again, and this time, his stomach was swelling up…" – Vanajakshi.

By the time they rushed him back, Bavith had stopped eating, and suffered from diarrhea.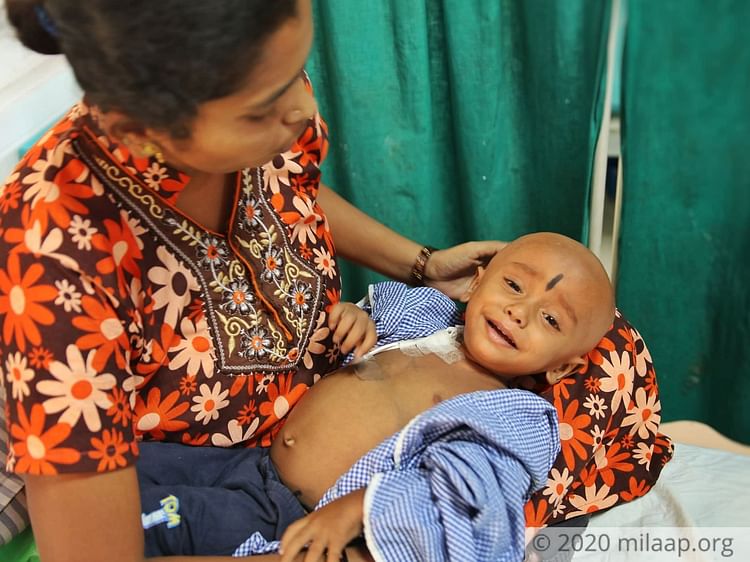 Baby Bavith was diagnosed with a deadly blood-cancer
When Bavith seemed to not respond to medicines , more tests were run and he was finally diagnosed with a myeloid leukemia – a cancer of the blood, that starts in the bone marrow. He was put under chemotherapy instantly.


"Our 1-year-old baby had cancer and I couldn't accept it. It's been a month since Bavith and I came here, and I haven't seen my 4-year-old son since. He lives at home with his father, as he can't visit the hospital. He cries on the phone, begging me to come. He asks me if I don't want to keep him… It's hard; it's painful!" – Vanajakshi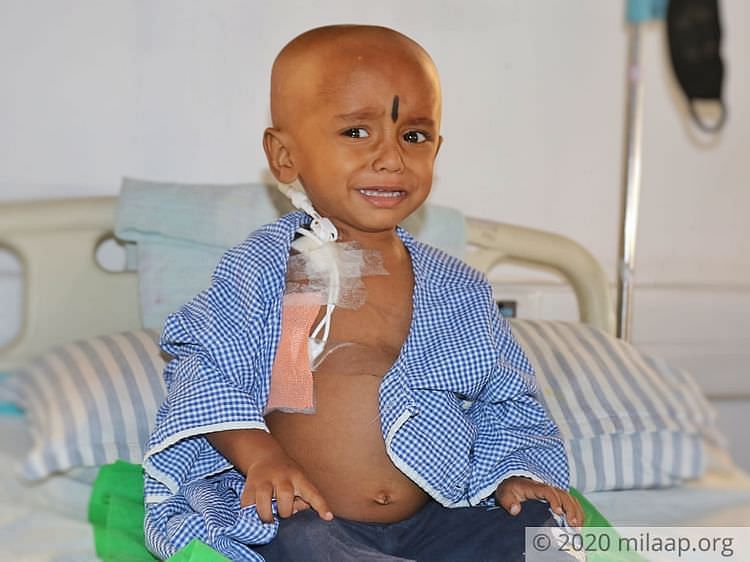 Months of chemotherapy is the only way to cure him of his cancer
"Somehow we were able to put together enough funds to get him 1 round of chemo. But he needs so much more! All this is new to us and we are very afraid. What if we lose our baby? Is that really our son, on the bed? – weak, struggling to talk, or even cry? That can't be him. Needles kept going in and coming out of his skin. They have promised us this will save him, but the cost!" – Vanajakshi.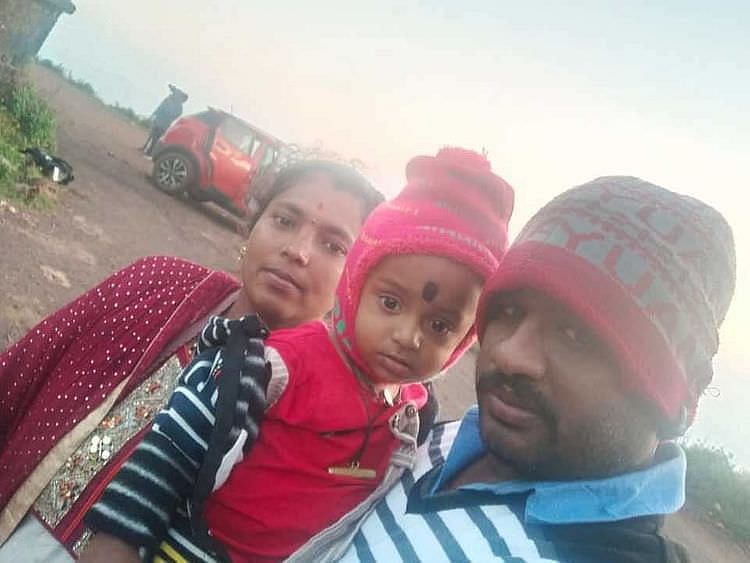 'The cost of the treatment is hundred times my salary… I can't afford it'
As a retail shop worker, Venugopal earns Rs. 7,000 a month and over the past few months, he has spent in lakhs. He sees no way of gathering the required 7 lakhs for Bavith's treatment.


"There's not a friend or family member that I have not borrowed from. Chemotherapy is painful, but this pain is temporary and promises him his life. I can't do it on my own… my pockets are only filled with debts. Please help us!" – Venugopal.
With your generous contribution, Bavith can defeat his cancer and go back home.