"Why are you still here, you should be in Chennai by now!"


Bargav was playing with his sister in the backyard when suddenly he started feeling dizzy and his eyesight became a little blurry. On consulting the local doctor, he suggested to take Bargav to Chennai immediately but the parents didn't have the funds to take their son to Chennai.


" I tried to borrow from here and there but no one was ready to help us. After two days, I called the doctor to tell him that we couldn't go but… he said Bargav's life was in danger and he needs immediate treatment."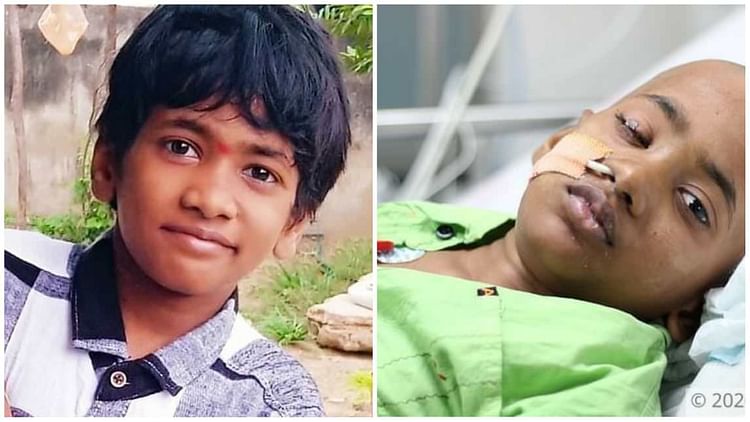 I wouldn't move an inch papa, don't worry
Prabhakar sold all the cattle they had and with that 30-40 thousand rupees, he brought little Bargav to Chennai. Little did they know that Bargav would be diagnosed with brain tumour and what they had was not even enough to afford the necessary tests.


"They took him for MRI and they told us that Bargav needs to stay still or else they would have to repeat the procedure. If it was repeated I feared it would cost us more and my child...he understood that...he is just 9 and he understood my fear, he didn't move at all."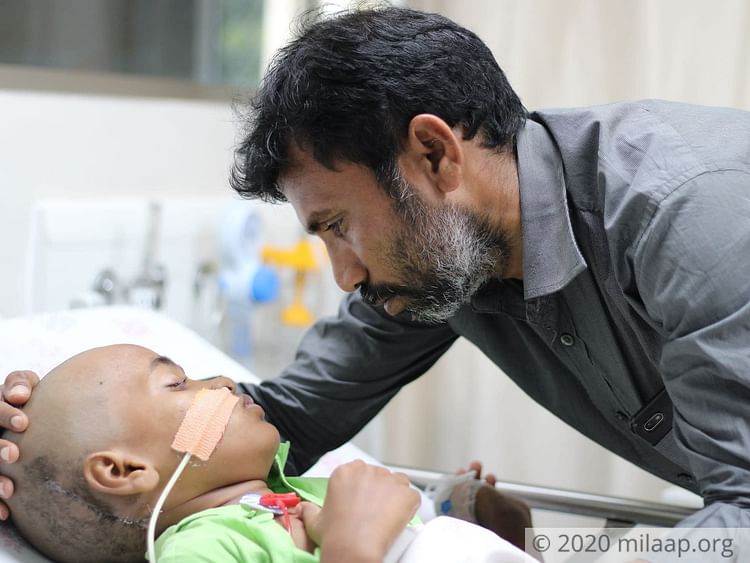 4 major operations in one month, each left a scar behind
It is not easy to watch your child suffer. It is not easy to stay strong while your child screams in pain and it is not easy to watch your child lies on the bed lifeless. Bargav had 4 major operations and each operation left him a scar, mentally and physically. One of his eyes has been stitched because he has lost his sight in one eye. In the other eye, he has blurry vision.


"The hospital was generous and they didn't stop his treatment. His mother, Lavanya, she was here for his first operation but as soon as she saw Bargav unconscious with wires and pipes on his body, and with stitches on his left eye, she fainted. She couldn't bear to watch him like this so I had to send her home."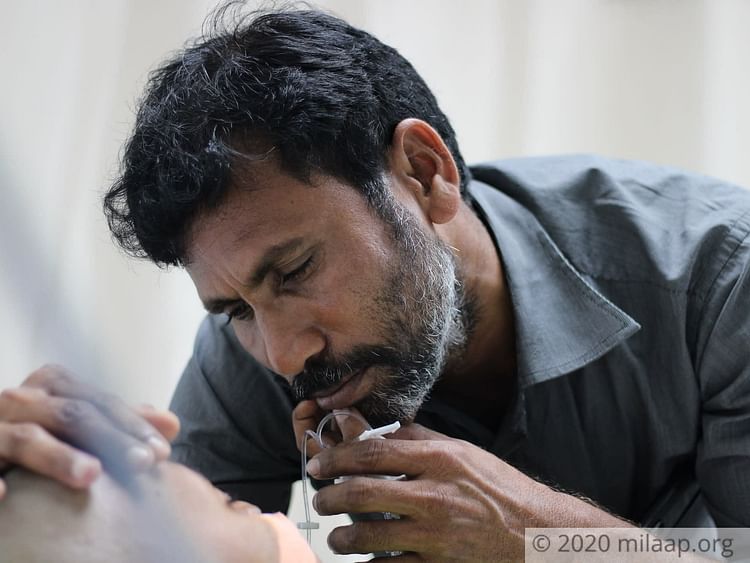 Prabhakar is a daily wager. A few years back, his father died of a heart attack and within the next few days, his mother passed away too. All he has now is his wife and children. His earning was enough for them to survive but not enough to even afford the basic doctor's fee.


"10 days more days in the ICU and I can take him home but, I haven't even seen ten thousand rupees in my hand, how will I arrange 10 lakhs? I don't want to lose my child. What will I say to my wife? What will I say to my daughter? Please help me!"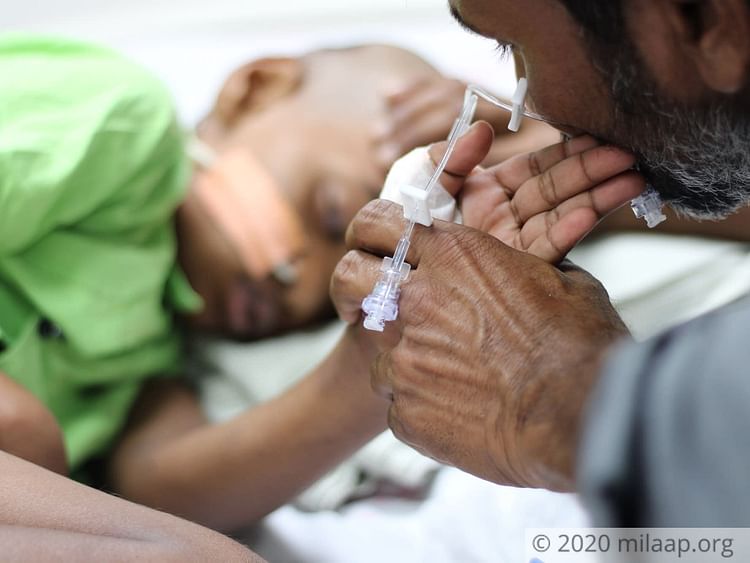 Only you can save Bhargav. With your help, Prabhakar can take his son back home where Lavanya and Bargav's sister are desperately waiting for them to return. Click here to help.