13-year-old Badal's heart is failing. He doesn't have much time left - he needs an immediate heart transplant. But his daily wager father has no means to afford the life-saving surgery. He has no other choice but to see his son suffer in pain and slowly die in front of his eyes.


His disease was diagnosed at a school camp
Badal has always been weak and he got easily tired when he tried playing with his elder brother. But Jayati or Rabindra never thought that their son would be suffering from a heart disease. Badal has a rare heart defect called Ebstein anomaly in which the tricuspid valve — the valve between the upper right chamber (right atrium) and the lower right chamber (right ventricle) of the heart — isn't formed properly. As a result, blood leaks back through the valve and into the right atrium. He can't breathe properly and even a little walk makes him sweat. His breathing trouble gets worse and his lips and nails turn blue.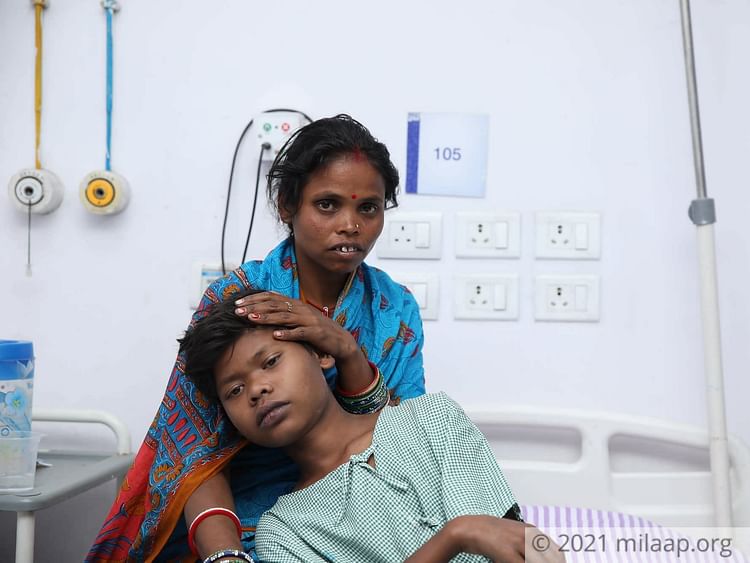 "When the doctor told us that Badal's heart is giving up on him, we were devastated. We didn't know what to do. We were told that he needs an urgent transplant but how would we afford that?" - Rabindra, father.
A quiet child by nature, Badal is now scared for his life
Badal knows about his disease, he is scared that his poor father won't be able to afford the surgery. Badal is also afraid that he might not live long. He lies down in the bed and sheds silent tears.


"It's horrible to watch him like this but what is more horrible is the fact that even though I am ready to do anything for his well-being, there's no way I can arrange for 23 lakhs for the transplant," - Rabindra.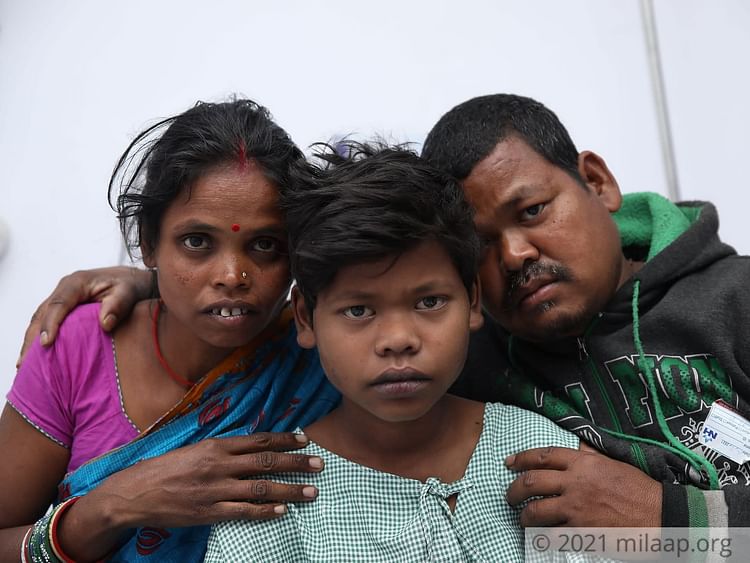 How you can help
Rabindra had to struggle very hard to get even two square meals a day. He doesn't have any savings. He has been borrowing heavily from his near and dear ones but that has not been enough.


"23 lakhs is a huge sum for someone like me. I can never arrange so much without your help. Please, save my son's life,"- Rabindra.
Click here to save 13-year-old Badal.