The doctors at that hospital tried their best to keep her alive, but... she had been born 3 months premature, so she was too small, too weak. In the end, when she was just moments away from death, they told me it was about to happen, saying I could hold her if I wanted to.
So I picked her up for the very first time after her birth, held her to my chest, and waited.
A few minutes after I said goodbye... my baby's breathing stopped.
- Neetu, tears in her eyes, unable to continue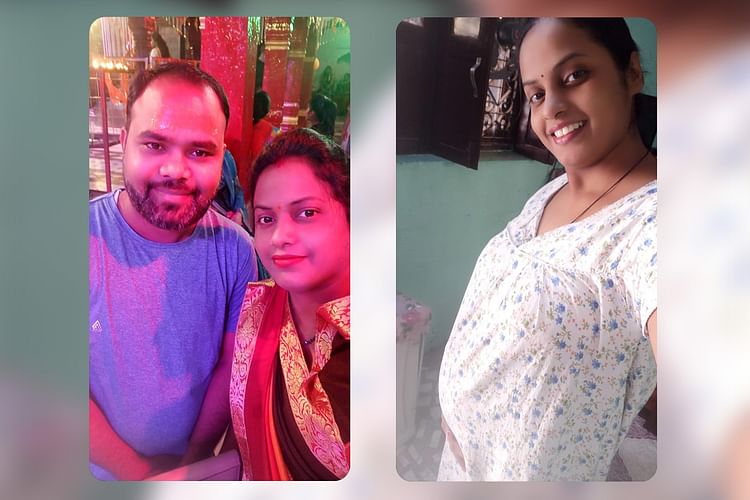 When 2020 started, Agra-based Neetu and Rajesh had been happy and content. Rajesh had a decent job, they had a cozy rented house, and they were expecting their first children — twins! But things took a turn for the worse when Neetu started having labour pains in just the 6th month.
"Rajesh rushed me to a local hospital, where they told me that my babies were about to come right then, 3 months premature! Fearing that they might not be able to survive a normal delivery, I underwent a c-section. That day, when my beautiful twins were born — one boy, and one girl — they were already inches from death." - Neetu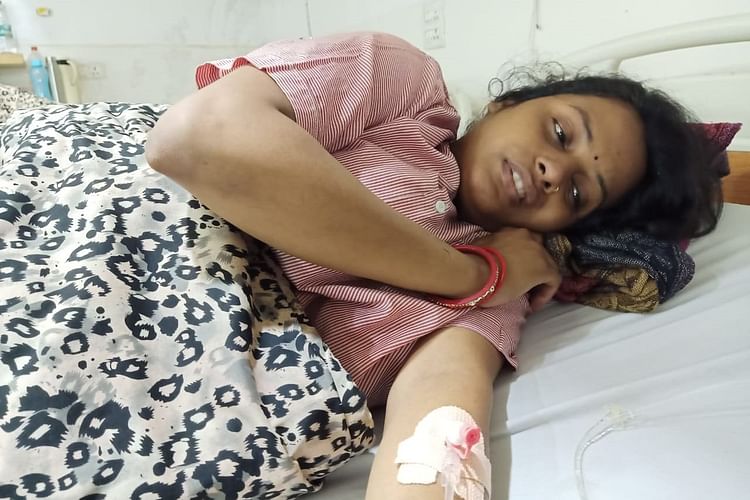 Neetu, moments after she found out her baby twins might not survive

'Do I have to say goodbye to my son as well?'
"Right after my delivery, they told me both my babies were very weak. Their organs hadn't developed properly, and chances of their survival were extremely slim. My girl, especially, was in a critical condition. They said her lungs had barely developed at all. We were told to rush to Delhi, as the hospital we were at was not equipped for specialized NICU care, so got in an ambulance immediately. Once we reached Delhi, both my babies were put on life-support.

After a two-week battle, my sweet little angel passed away. Now, I only have my son. His condition is bad as well... Will I have to say goodbye to him too?"

- Neetu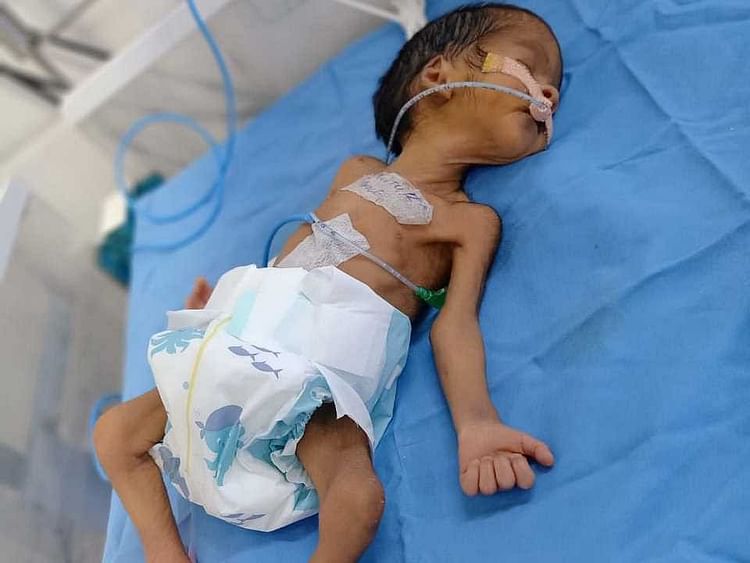 Shreyansh's condition is worse than his sister's was when she died
The little one developed an infection in his blood, and his kidneys. But for this first-time mother, the most scary consequence of her son's premature birth wasn't either of these things.
"

A few weeks ago he started bleeding into his eyes! We were already so scared, and still reeling from the pain of losing one child already, when the doctors told us about this. I didn't even know such a thing could happen!

He had to undergo immediate eye surgery, to avoid getting blinded! Though that problem has been dealt with for now, his life is still hanging by a thread." - Neetu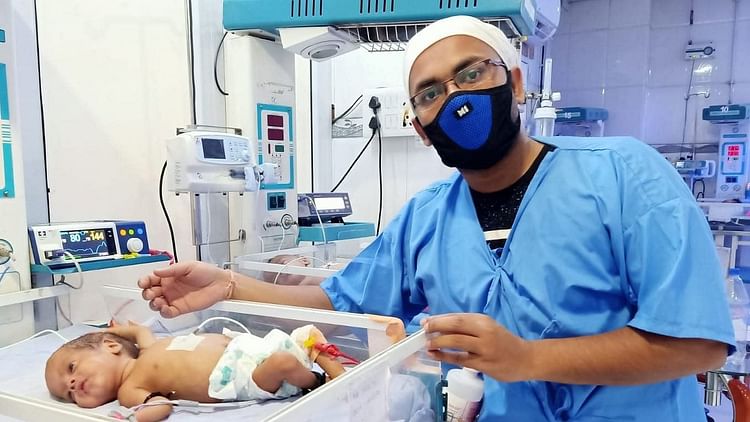 They are financially incapable of saving their only remaining child
"I used to work in a small shoe factory back in Agra.

I had to quit my job to bring my wife and babies to Delhi, because I didn't know when I would get to go back. All our savings are over. Even all the loans we took have run out. We just have a lot of debt now, and one remaining child.

They're saying his condition is getting worse by the hour; he needs at least 3 more weeks of intensive critical care and 1 week of general care. But I can't afford this! We can't lose another child! Please, help us!" - Rajesh, father
Only you can help this family now. Click here to donate, and save baby Shreyansh's life!