Saddam wakes up early every morning to cook. With every passing day, the provisions in his house are reducing. Today he could take only 2 rotis for his wife, Sajma and sick daughter, Shifa. He can't afford any more than this. He has gone hungry for two days now, but that doesn't matter to him. All he wants is to save his 1-year-old daughter's life.


"She has been in the hospital for 15 days now. She's very sick. Her heart is giving up on her… I take food for them every morning. But in a few days, I won't be able to do even that. I want to be with Shifa, but if I don't go to work, I will have to stop her treatment." – Saddam, father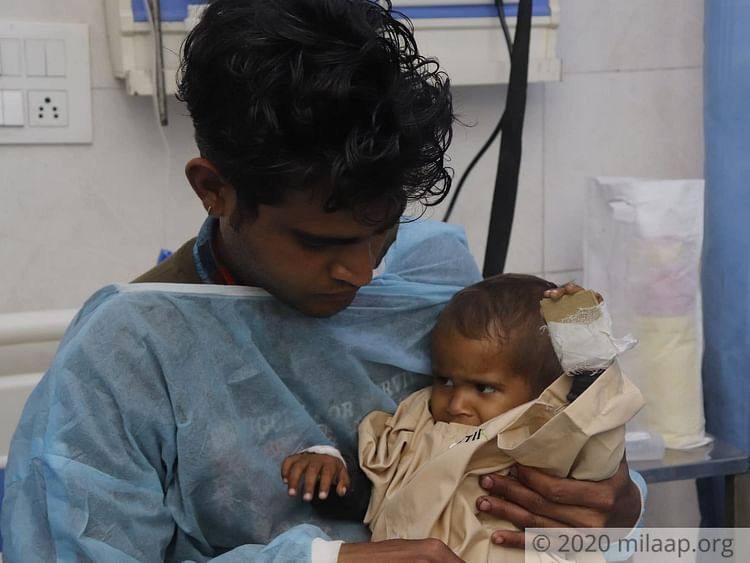 One more week of treatment can save her life
Baby Shifa has congestive heart failure and severe pneumonia. She is always in pain, and all she wants is to go home. But her fight isn't over – she needs to stay in the hospital for one more week to recover. Unfortunately, Saddam can't afford even a day's treatment now.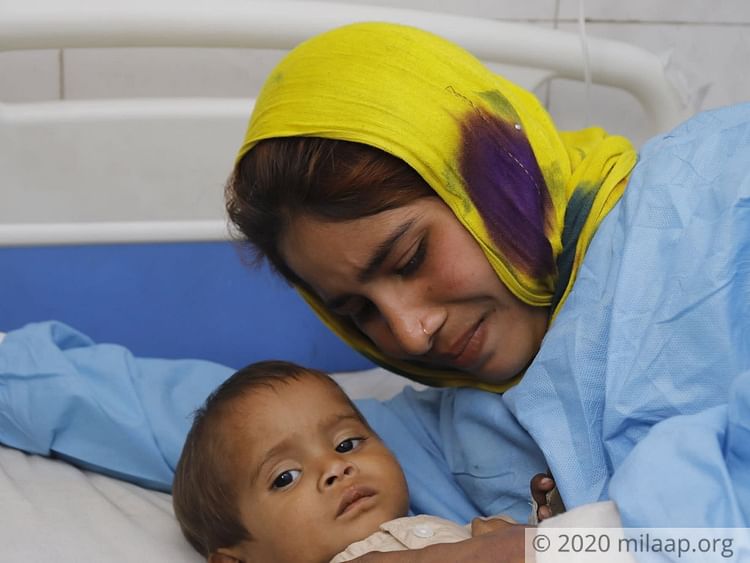 Her mother never sleeps – she fears she will lose Shifa
Shifa was growing like most children her age. Her first step, the first time she said 'ammi' – Sajma often thinks about all of this now as she stays in the hospital with her little one. She hasn't slept. When Shifa sleeps, she watches over her, worried that something might happen.


"I had taken Shifa to visit her grandmother. She loved playing with her, but one day she suddenly fell very sick. She had a fever, she was struggling to even breathe. I was so shocked…had this happened before and I didn't notice? I just couldn't believe she could fall so sick so soon. We quickly rushed her to the hospital. She's our only child and now I live in the fear of losing her. Every day." – Sajma, mother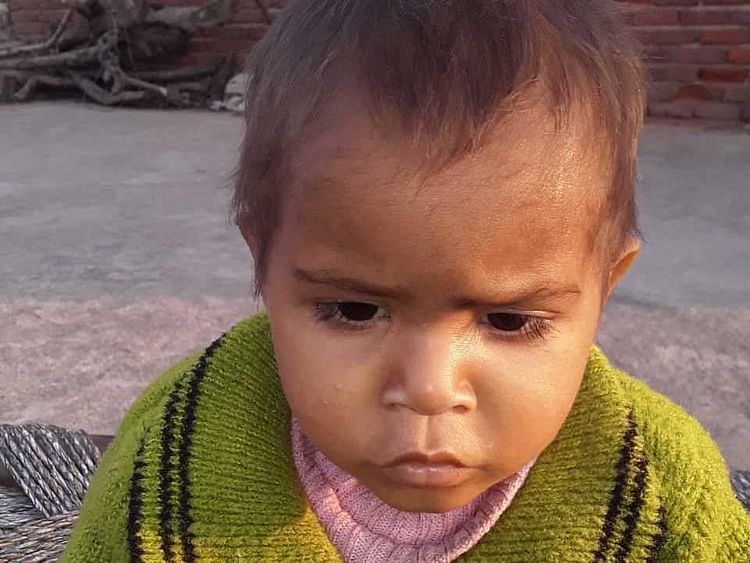 All he thinks about at work is his little Shifa – how he can't save her
Saddam has been shuttling between work and hospital ever since Shifa was admitted in the hospital. He works as a labourer for a private company and earns Rs. 8,000 per month. Shifa's hospital bills are only piling up now. Saddam is helpless, but there are only so many people he can borrow from. Only so much he can do with the income he gets.


"Every time I go back to the hospital after a long day's work, I'm worried about what news I will get in the hospital. All I think about even while working is how Shifa is. I can't even call Sajma too many times in between work…I've never felt more helpless."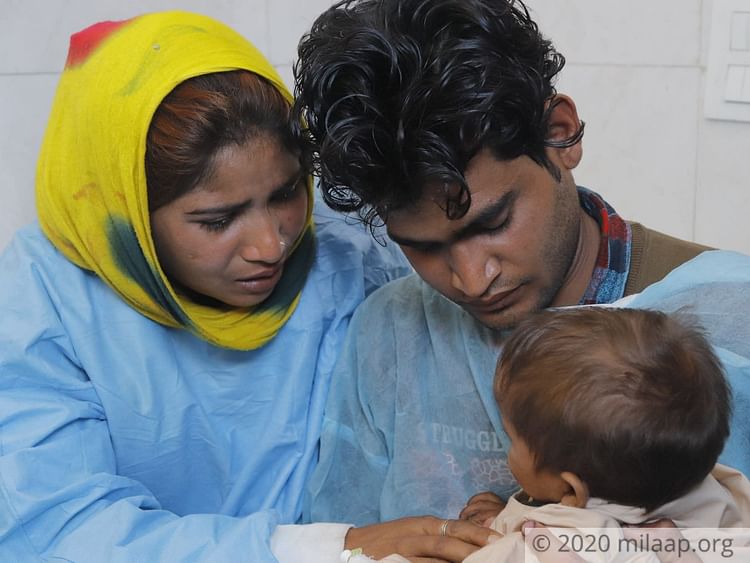 Saddam is doing his best to afford baby Shifa's treatment, but it's not enough. She's only 1 and is in so much pain every day. Only you can help her get the treatment she needs and go home healthy.