2-year-old Piyush was rushed to the hospital with severe breathing difficulty and extremely high blood pressure. His pulse rates had been exceedingly high posing a grave danger to his life.
"His blood pressure had shot up to 260 and his heart rate kept increasing. His eye balls touched the roof of his eyelids and in that moment we felt like we had lost our Piyush. He slipped into a coma, but when he was still not responding to his treatment, they had to put him on life support. All this while they mistook it for Pneumonia, when it was a cancerous tumour in his throat that was threatening his life."- Payel, mother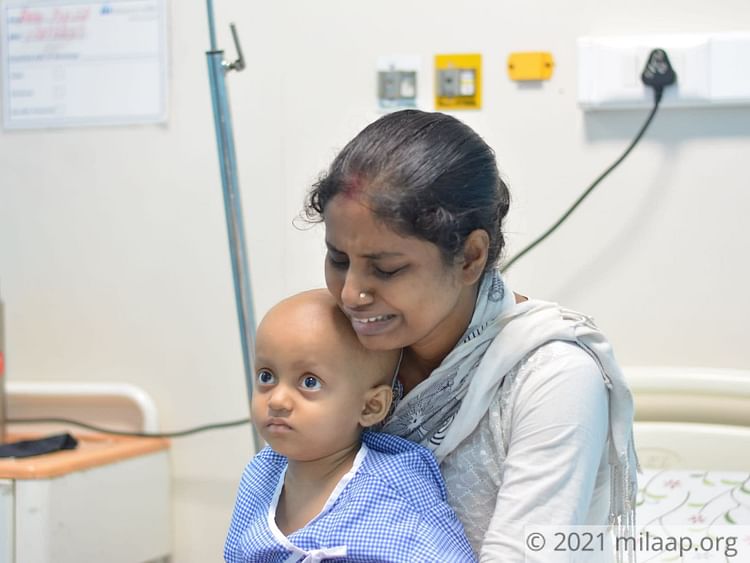 Piyush was put on life support due to a cancerous tumour in his throat
In his village, everyone knew Piyush to be an active baby who had started taking his first steps at just 6 months old. Two months later, Buddhadeb and Payel would hear a hoarse sound whenever he used to call out to his Ma and Baba. All the doctors thought it was just because of a mild cold and neglected it. Soon after, he started losing his balance while walking and that is when his mother realized that something was troubling her son beyond what they could see.

But unfortunately, it was only when Piyush was on ventilator support that they found out about his

Neuroblastoma.

He has a cancerous tumour of approximately 9 cms in his throat that would require an immediate surgery.

Only after a bone marrow transplant and surgery, will Piyush be able to beat his cancer completely. But this would require 12 lakhs which his parents have been struggling to arrange for a month now.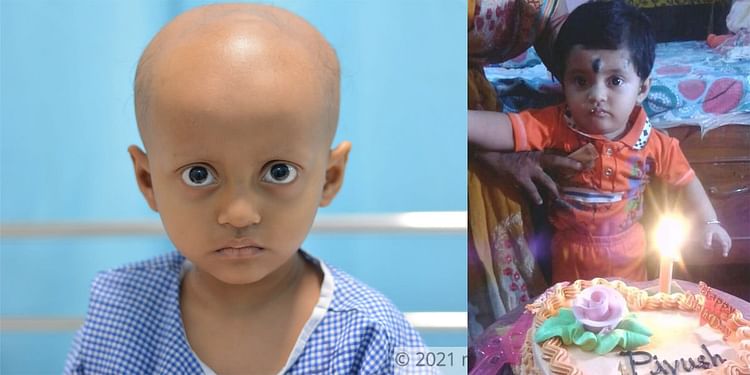 With an ailing wife and son, this father is desperately begging for help
"My wife has a heart condition and no matter how much I try to hide our son's critical condition from her, his painful cries give it all away. I always assure her that I will arrange the money soon, but she can sense I'm lying. Once she overheard a money lender threatening me to return his money. That day she had such a terrible stress attack that she had to be put on a nebulizer too. Every day I live with the fear of losing my whole world whenever I see them both in pain."- Buddhadeb, father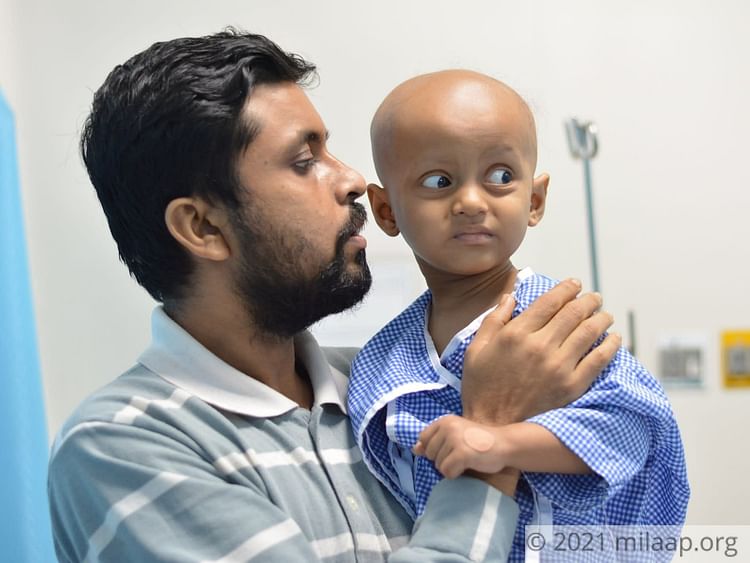 With this Transplant, his chances of survival will increase by 80 percent
Buddhadeb and Payel have managed to get 5 cycles of Piyush's chemotherapy till now. They were hoping for his tumour to completely dissolve with chemo but his reports are still showing signs of cancer. As per the doctors, Piyush has been responding to his current treatment well and his chances of being cancer-free is close to 80 percent with this transplant. But at the same time, if it is delayed then his cancer has a risk of spreading to his brain and other adjoining organs as well. If that happens, then it will be too late to save him.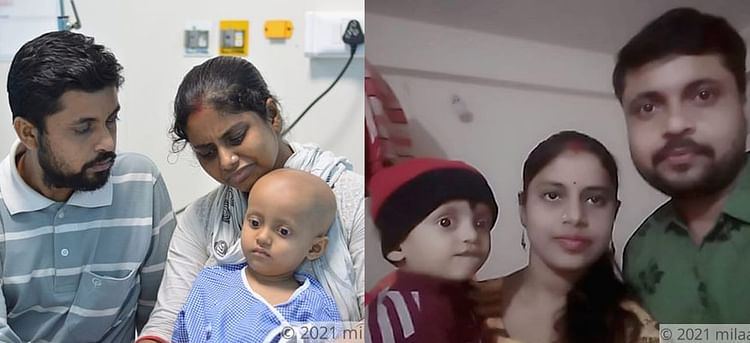 Buddhadeb had to quit his labour job in a Kolkata factory to be by his son's side, as he underwent treatment for 8 months in a hospital in Bangalore. Now, he is not only out of income but also debt-ridden with lakhs of rupees. They have spent close to 14 lakhs from their personal savings and borrowed money. His only chance to save his son now is a transplant and a surgery at the earliest which is only possible with your contribution now.

Can you please help Buddhadeb and Payel save their 2-year old son from cancer?