"Watching my newborn gasp for his every breath is horrifying. I am constantly afraid that something might happen to him, so I never leave his side. He is just a baby...just a two-month-old baby. Why does he have to go through so much? Being a mother it feels like a curse that I am unable to do anything to stop this from happening."
-Uma, mother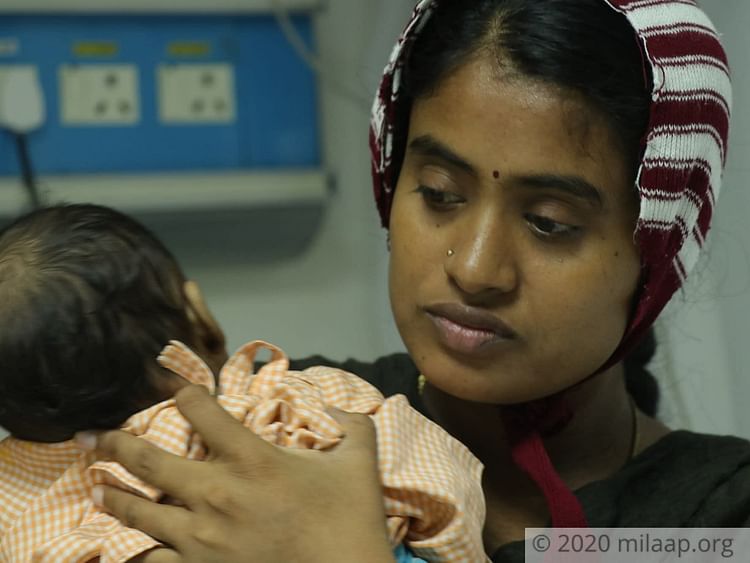 He had a life-saving surgery but the battle is not over yet
Uma was in her ninth month of pregnancy when during her regular check-up and scan, the baby was diagnosed with a severe heart disease. He had two holes in his heart and a birth defect that results in oxygen-rich blood to mix with oxygen-poor blood. This little baby was unable to get enough oxygen in his body and needed urgent heart surgery.

The parents somehow managed to get the heart surgery done but the battle is not over yet. He needs a life support machine- ECMO to recover from his critical condition. His lungs have stopped functioning, hee also needs to stay in the ICU.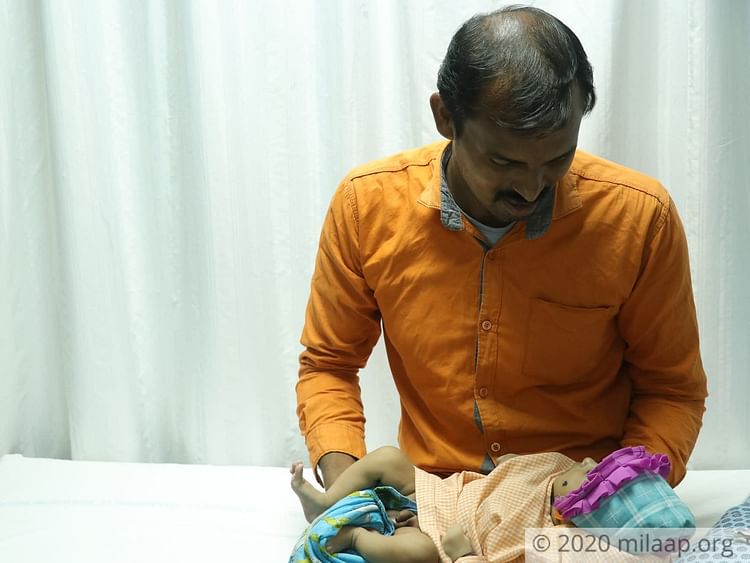 "I was very happy that I would get to see my baby's face when he was born but this disease took away my happiness. I got really scared and worried about him when the doctors said that we don't have much time to save him. Medicines cannot cure his disease and he needed surgery. My husband ran pillar to post to afford this surgery but...but the treatment ahead is way beyond our capabilities." - Uma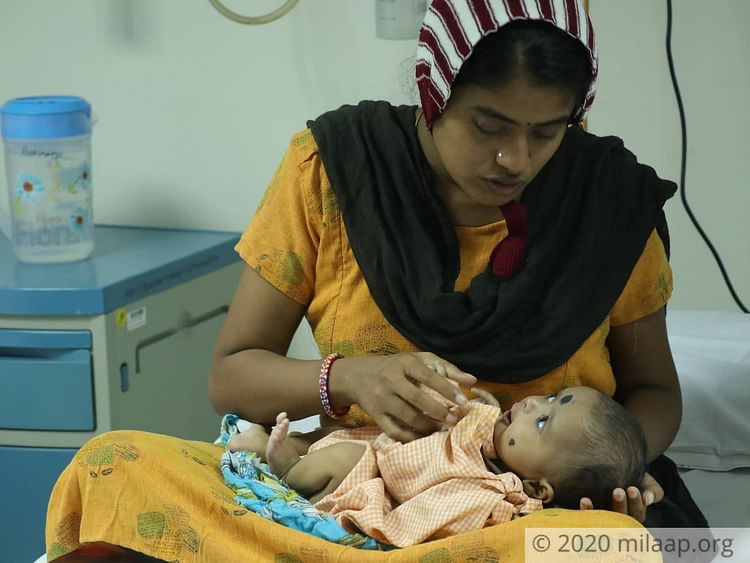 I have had no work for the last few months, how will I save my son?
Bhaskar is a daily wage labourer. He hardly earns enough to afford basic necessities, yet he managed to afford the cost of his baby's surgery but the treatment that the baby needs now, will cost him in lakhs. Moreover, with the ongoing pandemic, this poor father couldn't even earn that income needed to survive.


"I have never felt this helpless before. Just when I got to know that I would need money for the treatment, I lost my job. I begged and borrowed from everyone I can and managed to afford the surgery but now, I don't even have enough for her medicines anymore. How will I ever be able to gather another 25 lakh rupees? If it continues like this, I will lose my son. Please help me save him!"- Bhaskar, father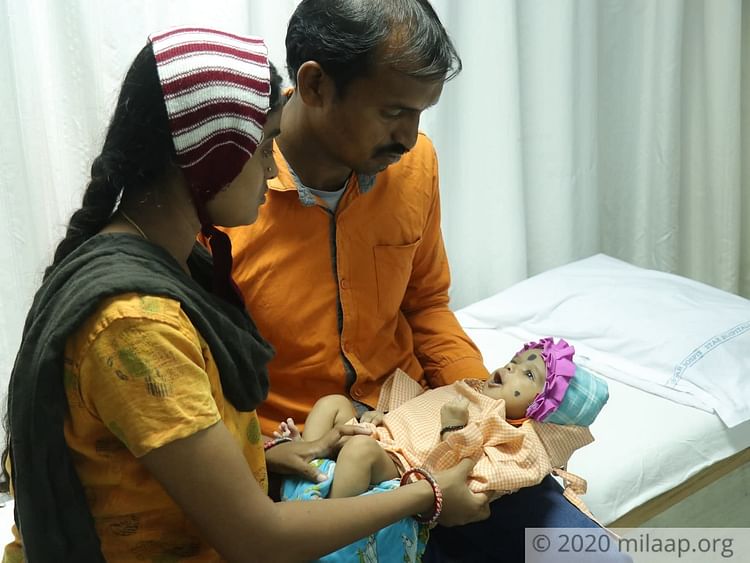 Help these parents save their baby. Your contribution can save this little baby a second chance at life. Click here to help.