Seenialiyar's phone keeps buzzing. Holding his weeping 9-month-old son, he picks it up to answer. It's his boss from the textile factory, threatening to fire him if he doesn't come back to work sooner. He begs, gives excuses and sighs sadly after the call ends. It's been 3 months since he came to this city for treating his son. Now, with only a week left for final surgery, he is sparing no efforts to get it done.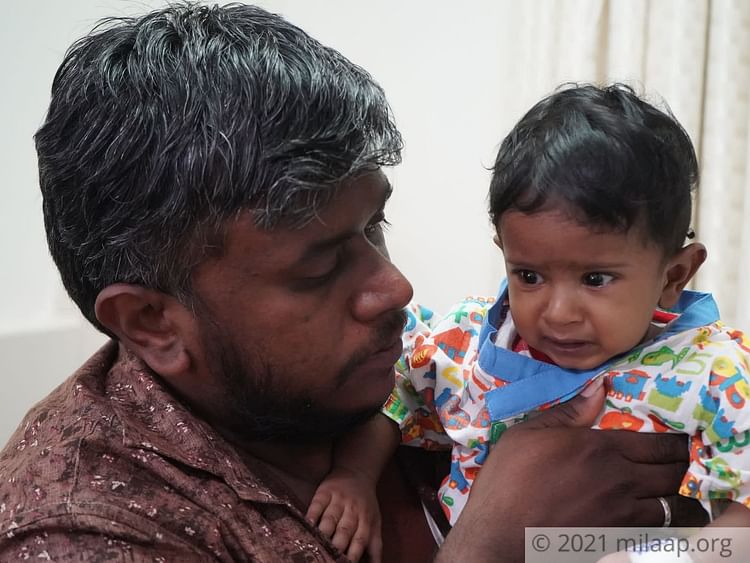 "Taking all our savings and selling every little valuable, we left our village with the hope of saving our little boy. But after multiple tests, scans and two angiograms later our child is still suffering. Only an open-heart surgery at the earliest will save his life" - Seenialiyar, Father

Seenialiyar and Rabiya were blessed with a boy nine months back. Even before the couple could rejoice that moment, the baby went into distress. He was rushed to the NICU where he was diagnosed with an ailing heart. Though his condition was temporarily fixed, they were sent to the city hospital for better treatments.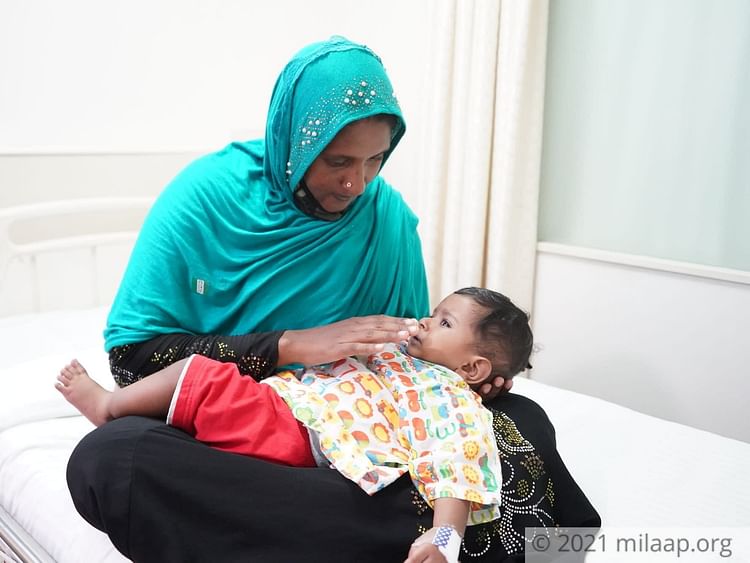 For every breath he takes he winces in pain
"We were determined to save our child at any cost. He is Allah's blessing. I try staying strong but it's scary when his skin turns blue and he struggles to breathe. I have hardly slept for the past few months…waking up at the middle of the night checking if my child is still breathing. The chilling fear of losing my child keeps haunting me" - Rabiya, Mother


Their 9-month- old little boy was born with a rare heart condition called Tetralogy of Fallot caused by a combination of four heart defects. He underwent life-saving ductal stenting at birth and a balloon plasty recently but he needs one more final correction surgery to live a normal life.



Delay in surgery can take away this little one's life
"All our struggles would go in vain if my child doesn't receive his final surgery. It's his only chance at life. But I'm asked to pay a sum of 8 lakhs within few days…where will I go for a huge sum in lakhs. I haven't gone to work in months and am not sure if I still have my job. We spent till the last penny for his previous two surgeries. Only Allah can save us now through a miracle" - Father

With only a few days left to get a life-saving surgery, this poor couple is short of funds. Only you can make a difference and save their little son's life through generous contribution.