"As a mother, I feel worried and scared all the time. Every time I see my newborn son, or hold him, or kiss his forehead, I can't help but think that it could be the last time I get to do that!

He's barely 3 months old and yet my baby is dying! And we're unable to do anything about it!"

— Sireesha, Abhiram's mother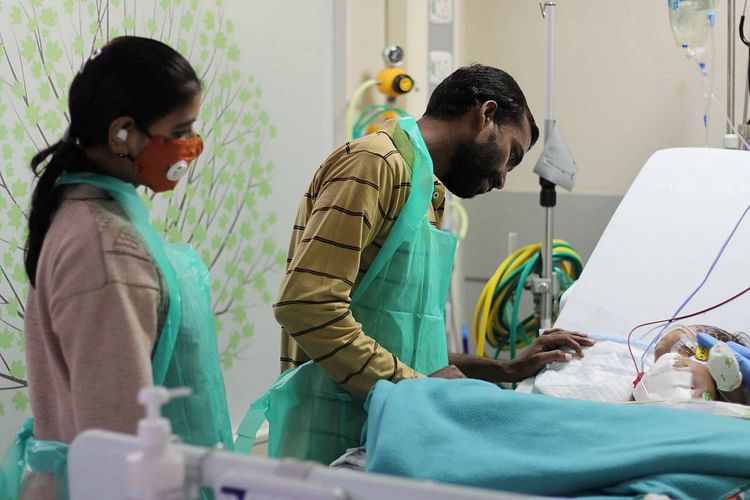 Sireesha and Chinnababu had been ecstatic when they found out she was pregnant. A little over eight months later when they welcomed a little son into the world, Abhiram, it had felt like a dream come true. But not even 24 hours had passed after first taking him home, when this young couple's world started crumbling down around them.
"They had asked us to come the next day for a routine check-up, so we took him. They ran some tests and . . . and they said there seemed to be something wrong with his heart!

That he may have some life-threatening condition!

"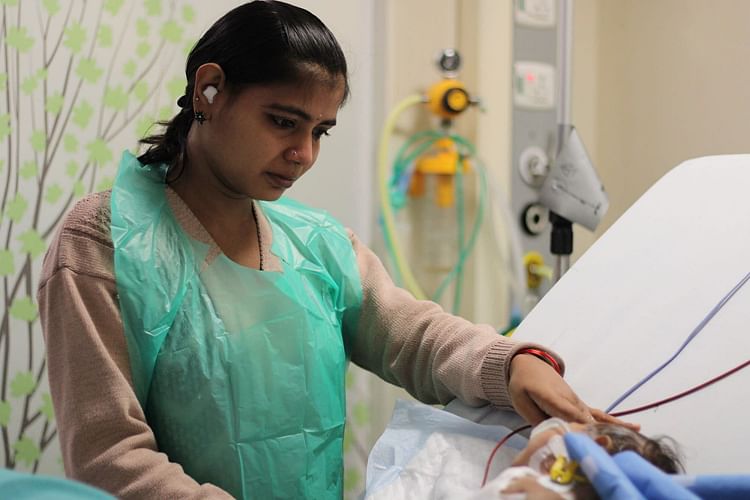 "We went to another doctor and got more tests done, and they revealed that our son was born with a heart defect! They asked us not to worry, and said it would go away on its own. They prescribed some medicines and asked us to come back a month later. But in the meantime, he started getting more and more sick.

He started having breathing trouble, he seemed weak all the time. We took him back to the same doctor and he said our baby's condition was serious, that we should rush him to Chennai!

" — Sireesha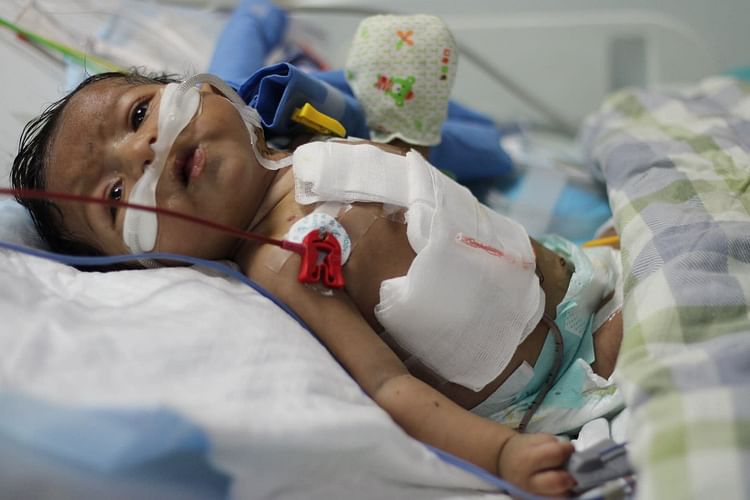 This poor angel needs 3 surgeries to survive
Abhiram's heart defect is killing him. The only way he can survive is by getting 3 open heart surgeries, but his parents are already under great financial strain. After the pandemic left Chinnababu, a lab technician, struggling to just make ends meet, spending so much money over the past few months for Abhiram's tests and medication and travel expenses has left him nearly destitute. This family is now at a point where they can't even afford a meal without borrowing money.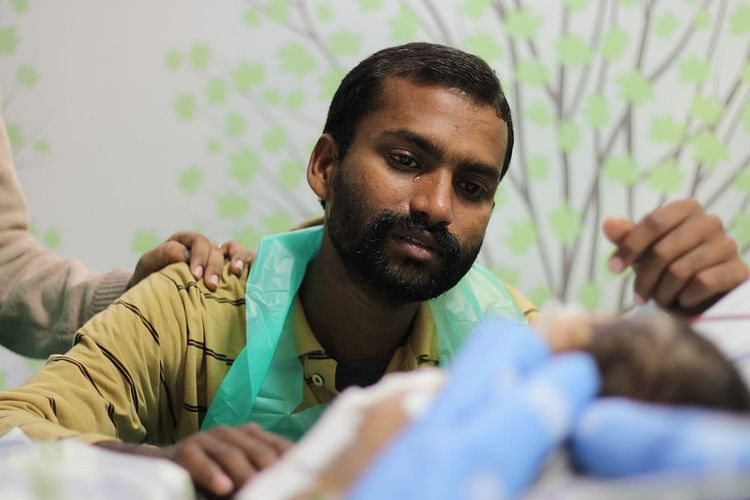 You're his only hope now
"I don't know what to do anymore. I've used up every bit of savings I had, I have nothing of value to sell. I've borrowed as much money as I can from as many people as I know.

What do I do now? My son, my newborn, he's closer to death than ever! I'm watching him gasp for breath, too weak to even cry, lying in a hospital-bed, and I'm still unable to save him!

Please, you're his only hope now. Help him survive!" — Chinnababu