"He was just sitting, playing by himself, when he suddenly started making choking noises. In the few seconds it took for us to rush to his side, he fainted! I was terrified out of my mind and started screaming his name, trying to shake him awake, but he just wouldn't wake up.

By the time the ambulance reached our house, his body started shaking violently. We began praying with all our heart, and yet... On the way to the hospital, blood started pouring out of the hole in my son's throat!

"

— Punith, father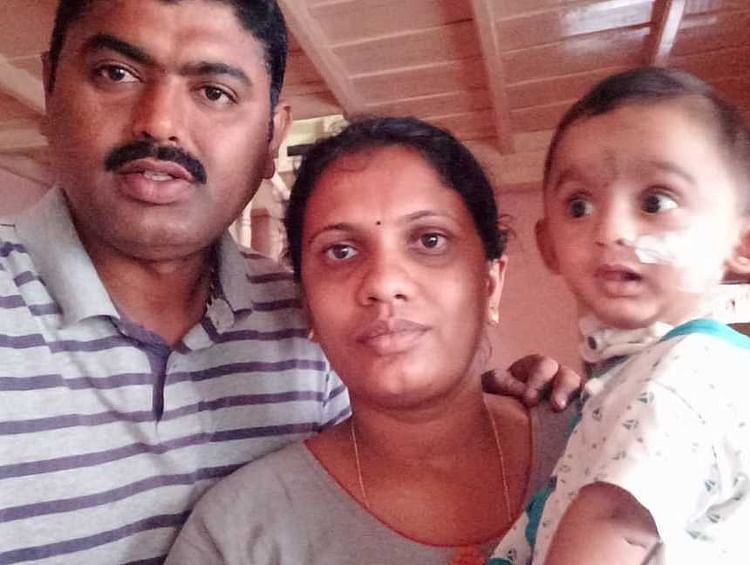 Punit and Shruthi's newborn was barely 3 months old when he first started having breathing trouble. A trip to a local clinic led to the diagnosis that he needed a bigger hospital, because his condition was too critical.
"We borrowed some money from a few relatives and took him to the closest city hospital right away, 200km from our village! They took one look at him and immediately admitted him into the ICU. They told us that his throat was too small and that soon he wouldn't be able to breathe at all, that the only way to save his life was through surgery. They also said they'd have to make a second hole at the base of his throat and put an open tube there, so he could breathe while his throat recovered from the surgery over the next 5-6 months."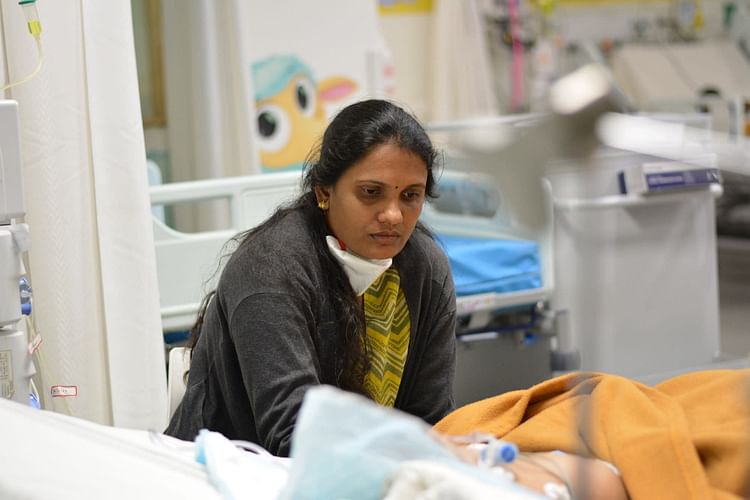 They thought their nightmare was over, but they were wrong
"It was a very expensive procedure but there was no other option. We couldn't afford the surgery, but we couldn't afford losing our son either, so we went back to all our relatives, all our neighbors, and borrowed as much money as we could. We even sold a small piece of agricultural land that had been in my family for generations. With all that we got him the surgery. Though we'd known we were going to be in debt for a really long time, we didn't care as long as our son was okay. We took him back for regular checkups, and each time his reports were good. But last week he suddenly started bleeding from the tube in his throat and now..."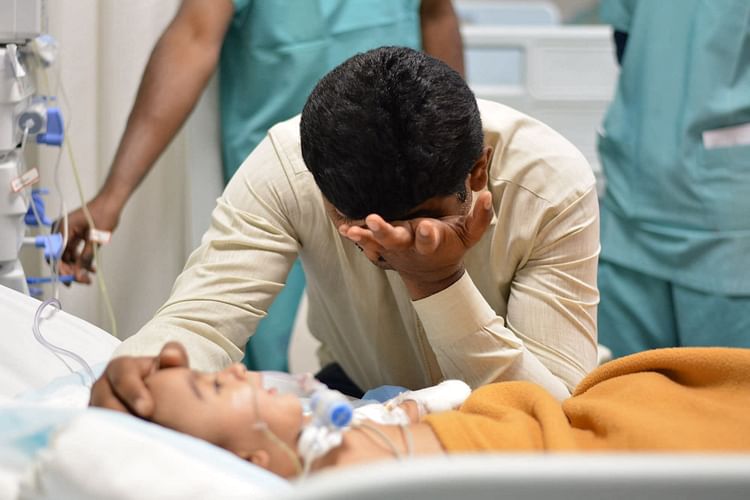 We haven't even been able to name him yet
Doctors suspect that Punit and Shruthi's little newborn contracted some kind of infection that is not only making the opening in his throat even more swollen, painful, and leak copious amounts of blood, but has even reached his brain, leading to the terrible seizures. If this baby doesn't receive corrective surgery within the next few days, he will not make it.


"We want to save him. We want him to live, but we just can't afford another surgery. I'm just a farmer. Please don't let our poverty be the reason he leaves this world at such an early age..."

— Punit

Punit and Shruthi haven't even had the chance to name their little one yet. If anything were to happen to him before they could, it'd be an unspeakable tragedy.
You can help by clicking here to donate.