It's been a week since this one-month-old has opened her eyes. Owing to her bleeding brain, she's fighting for life. There's a tube that goes into her little nose, to help her feed; and another into her mouth, that helps her breathe. Her little arms are swollen, because of the cannulas that are forever pinned to them, for medication. With a catheter in her bladder, and many tubes and wires all over her body, she is living off a ventilator. She hasn't been named yet; but has seen the pain of a lifetime.
With a struggling baby in their arms, the couple ran here and there for help

When Shilpa delivered their first child Sathish, an auto driver, was beyond himself with joy. Now working harder than ever, he did all he could, to keep the mother and the baby safe and healthy. But one night, 10 days ago, everything turned upside down.


"

It was 1 am, when our baby began suffering from severe seizures

. She'd never been sick before. We were horrified.

We lived in a remote village, and the nearest hospital was 55 kms from our house. Getting into an auto-rickshaw, we reached a hospital at 4:30 am, only to see there was no one around.

We shuttled from one hospital to the other with the baby in our arms, in vain, while she continued suffering from seizures. We were devastated, and helpless."- Sathish Kumar, father.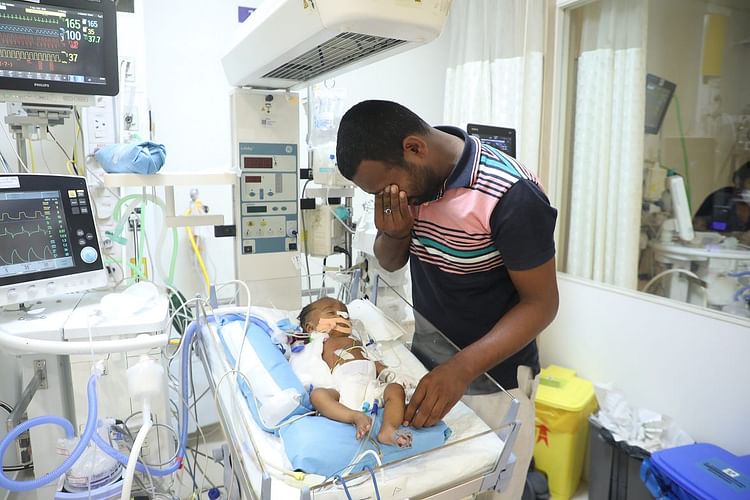 Shilpa's baby was diagnosed with a severe case of jaundice, and brain hemorrhage

Upon examination, they found that the baby had been suffering from a severe case of jaundice all along. Scans revealed swelling in her brain. She was bleeding within, and there were clots forming inside her brain.


"My world came crashing down when I heard her brain was bleeding.

They said it would be difficult to do a surgery for she was hardly two months old. She was put in the PICU, on ventilator support. Just like that, she was lost behind all the tubes and wires!

My only child was fighting for life, and I couldn't do anything but stand by her bed and weep! She'd just come home...why's she back at the hospital again? Will she ever come back home?" – Shilpa, mother.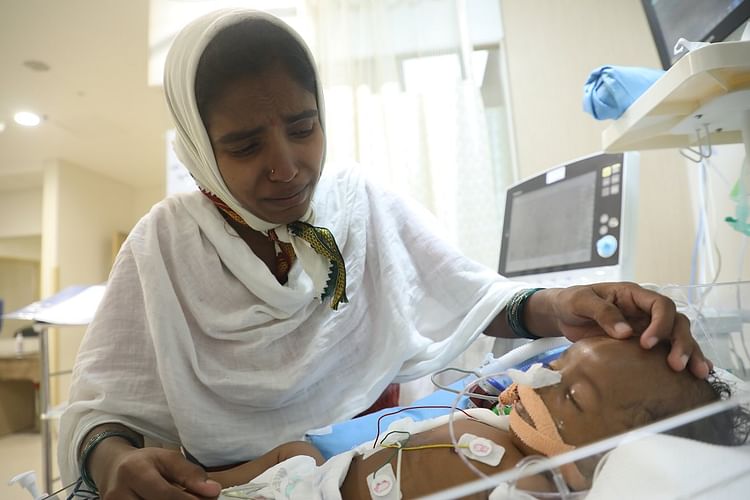 It's been a week since she's been admitted in the PICU. The doctors are working towards dissolving the clots in her brain, through treatment. She's also simultaneously being treated for jaundice. With a prolonged treatment, the baby promises improvement, with a good chance of survival. But the parents are struggling to afford the expenses involved.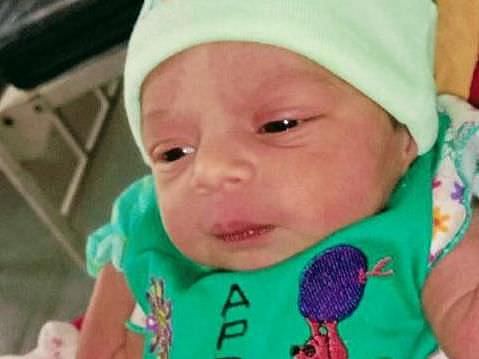 "I can't even dream of affording 12 lakh rupees, especially with the pandemic!"

Sathish kumar, the sole bread-winner of his family, is an auto-driver who earns no more than 12,000 rupees a month. With the pandemic in the picture, he hasn't been having many rides. He's spent over a lakh till now, and is struggling to gather the 12 lakhs required funds for his daughter's treatment, in vain. Your generous contribution can help.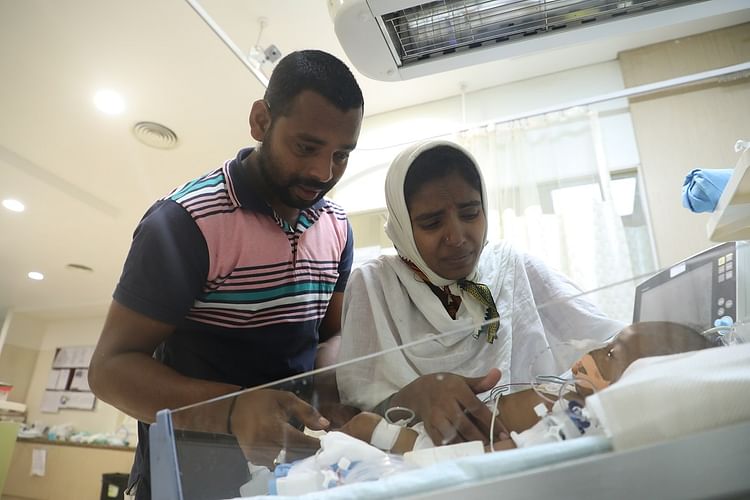 This 1-month-old has seen too much pain, too early in life. With your help, she can be given another chance at life. Click here to save her.