"I waited for fifteen long years. I was hurt, humiliated, called 'barren' by people in my village…but the only thing that kept me going was hope. God answered my prayers and the day my pregnancy was confirmed I was the happiest. I couldn't wait to bring that little bundle of wonder into this world. But, due to some complications, he was born premature and now is fighting for every breath in an incubator," - Shanthi, mother.


Shanthi's little baby boy was only 24 weeks when her water broke. They had to take him out through a C-section and he weighed only 700gms. The baby's lungs were underdeveloped and he was immediately put in an incubator.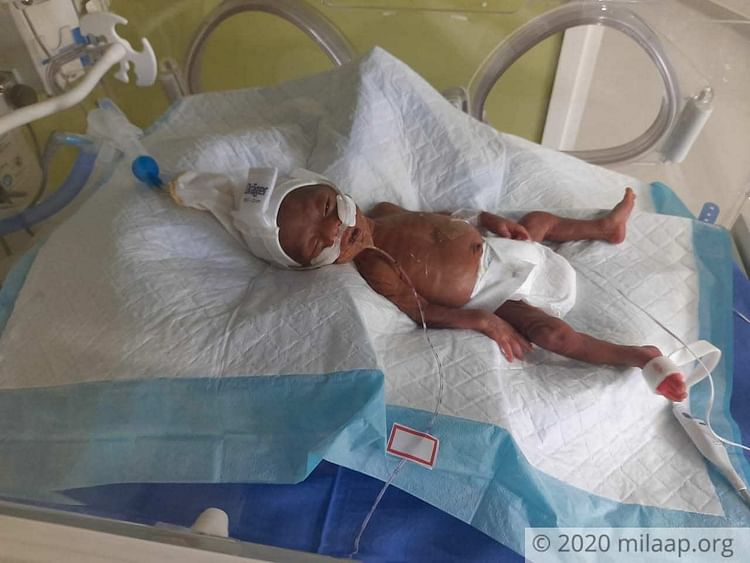 "We must have gone to hundreds of hospitals. At last our only option was an IVF procedure. We didn't have enough money for it but we borrowed, pawned jewels and took the treatment. The treatment failed thrice but we didn't lose hope. Fourth time it worked out and by then we had spent every little penny we had," - Shanti.

After all these struggles Shanthi was blessed with a baby but now he is struggling to survive. He is fed through tubes, given oxygen therapy and needs to stay in infant incubator until his lungs develop and he gets a healthy weight gain.


She alone in this battle - she needs help
"My husband hasn't yet seen our child. I'm here in Bangalore and due to the lockdown he got stuck in our village. I'm managing alone but it is hard. The little money I have is slowly getting exhausted. Doctors say that my baby needs to stay at the hospital for one more month. I'm scared…I don't know how I'm going to save my baby," - Shanti, mother.

Shanthi's husband who is a delivery guy for courier service is unemployed due to virus. They need to pay an amount of 7.5 lakhs to continue the treatment and save their newborn. The couple has already spent 10 lakhsfor IVF procedure and now has no money left. With insufficient funds, they are on the verge of stopping the treatment which will eventually kill the baby.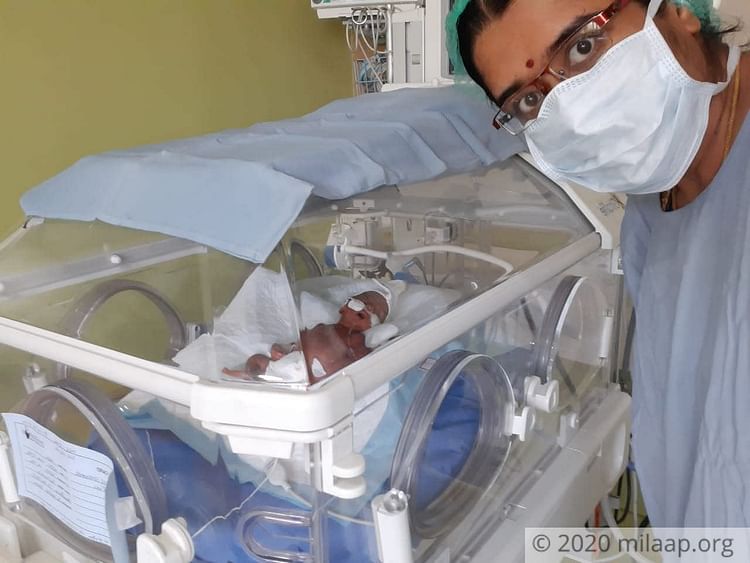 "He is showing improvement. My baby can breathe on his own and will come out alive only if we continue his stay in the intensive care. All our struggles and prayers will go in vain if we cannot afford this ICU care. Please help me save my baby's life".- Mother