After 4 years of marriage, Kasim and Shahina were finally starting a new chapter in their lives. The news of Shahina's pregnancy filled the couple with excitement and joy. They started preparing themselves for the journey ahead, but things took a turn for the worse when Shahina tested positive for Covid-19 while in her 27th week of pregnancy.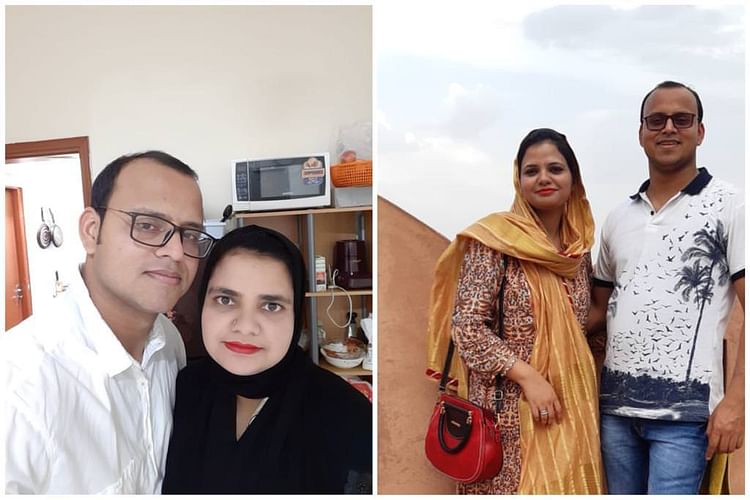 I thought I was going to lose both of them
In the second week of April, Shahina had a fever and she suffered from severe coughing that would leave her breathless. Kasim immediately took her to the hospital where tests revealed that the expectant mother was Covid-positive. Her condition deteriorated very quickly, and she had to be admitted to the ICU with oxygen support.


"She was taken into isolation and the whole thing made me so anxious and worried. For days her health just kept fluctuating, one moment she would be all fine and in the next, she would be critical again. All the medication and treatment affected our little child. Her water broke early, at just 30 weeks, and our baby was born prematurely. When I heard the news, I thought I was going to lose them both."- Kasim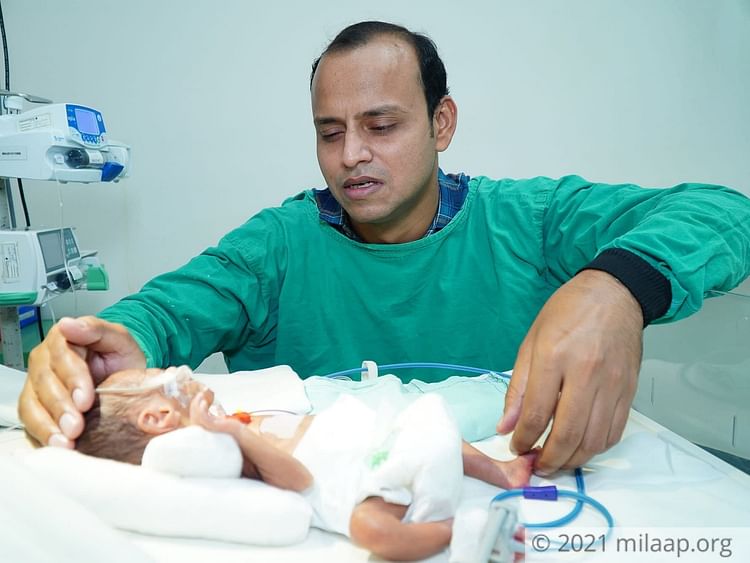 Her organs are underdeveloped, she needs ICU to survive
Shahina's baby was born prematurely due to the sudden rupture of the amniotic sac (layers of tissue that hold the fluid that surrounds a baby in the womb). The baby's organs, especially her brain and her lungs, are underdeveloped. The little girl struggles to breathe and needs mechanical ventilation to survive with a prolonged stay in the ICU.


"Right after our baby was born, she was taken to the ICU too. I can't tell you how helpless and broken I felt, knowing that both of them were fighting for their life. The only way information came to me or went to Shahina was through hospital staff. But I am unable to afford my daughter's bills anymore. I have exhausted everything I had."- Kasim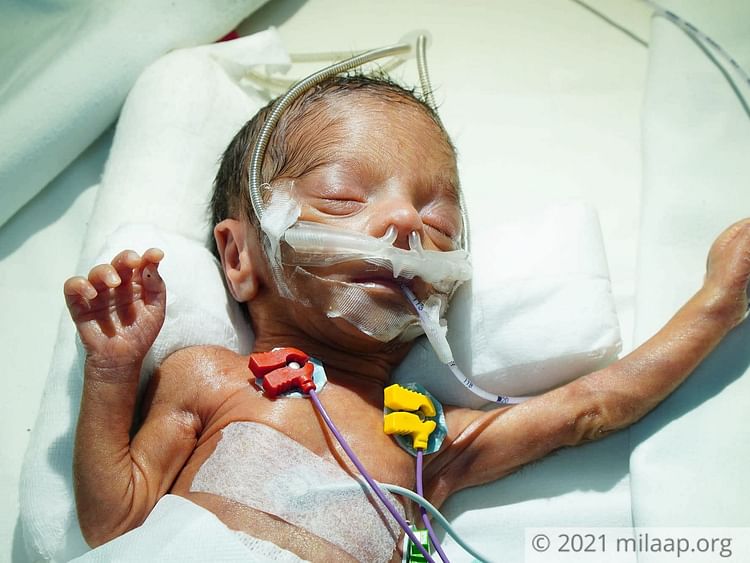 How much can a middle-class person bear? You are the only one who can help!
Kasim is a private employee who earns enough to provide his family with a comfortable life. But with both his dear ones in the ICU and needing life-saving treatment, he has spent over and above his capacity. He took loans and sold all valuables to keep them alive. Shahina is out of danger but the little one requires prolonged ICU care and he is unable to continue.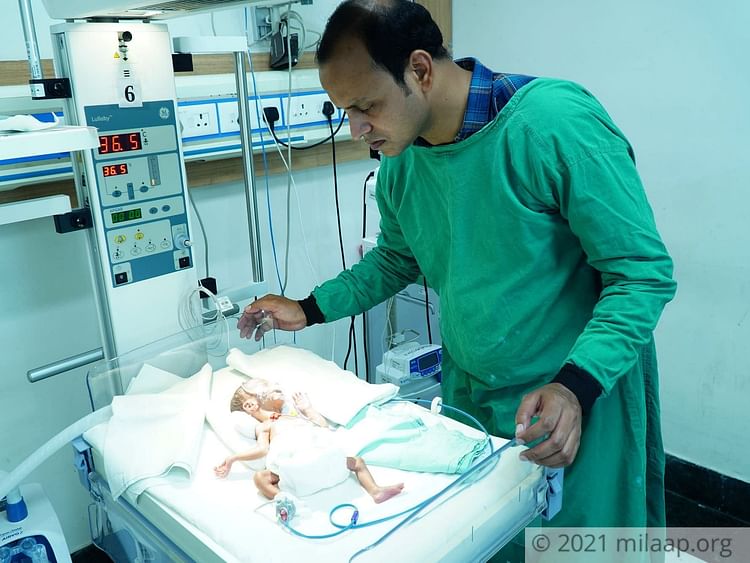 "How much can a middle-class person like me bear? It is getting impossible to even afford medicines now. I desperately need your help. Please donate as much as you can. Only you can save my daughter from this misery." -Kasim
While Kasim is struggling to arrange the funds, Shahina is heartbroken that she hasn't held or even seen her baby yet. You can end their misery and bring them all together as a family.
Your generous contributions can save this little girl's life. Click here to contribute.