Tamil Arasan is very proud of his wife, Sathya. She is everything he always dreamt of being but couldn't due to circumstances. She is an ardent student, who is in the final year of her diploma, a supportive wife and Tamil Arasan was sure that she would have been the best mother as well. The birth of their son completed their family but now all of that sounds like a dream. Their 4-month-old son is fighting aggressive cancer and they're struggling to save him.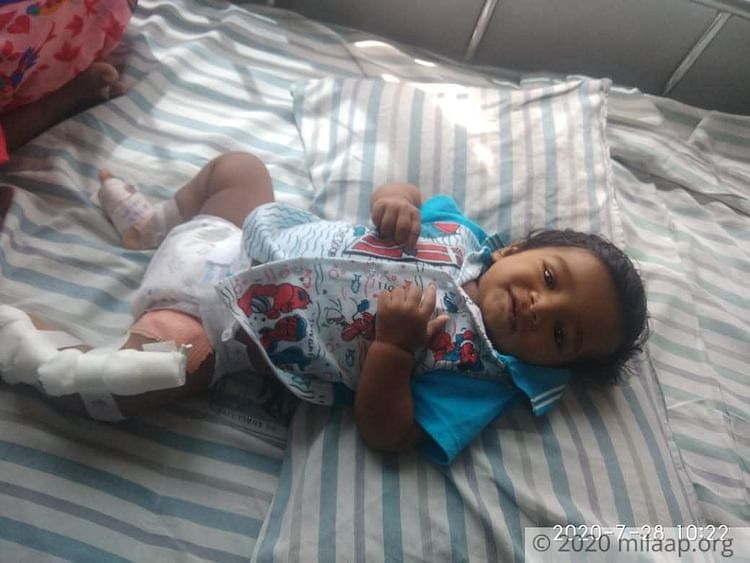 This is how the baby boy gets his chemotherapy - through a needle in his vein
The black spots on his body were a sign of stage 4 cancer
2 months ago, Sathya noticed black spots on her son's body. Initially, they seemed like mosquito bites but it kept on increasing every day. His stomach also started swelling up. That's when they took him to the doctor in Hosur, Tamil Nadu.

"The doctors there suspected that it was cancer. Just from the spots? How could it be? I was sure it was something else. I convinced my husband to take our son to Bangalore. But even the doctors there told us that it was cancer - our 4-month-old was fighting Stage 4 cancer!" - Sathya, mother.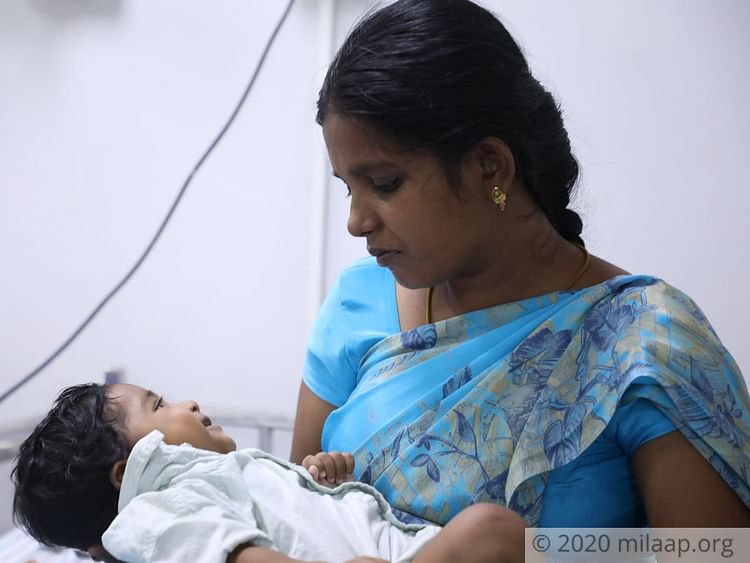 The baby boy was also tested positive for coronavirus
Sathya and Tamil Arasan's son is too small to be started on the usual kind of chemotherapy. But his cancer is spreading fast and he needs to be started on treatment immediately.

"We were worried trying to arrange the money for his chemo when his mandatory COVID-19 test came back positive. His reduced immunity made him susceptible to the virus. We were so scared, was this the end then?" - Sathya.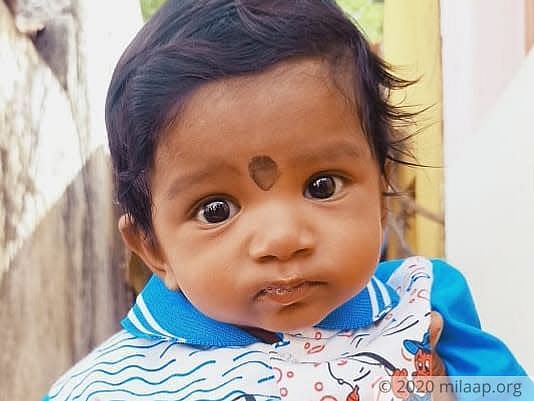 Tamil Arasan is frantically trying to afford his son's treatment, but he needs your help
A fisherman by profession, Tamil Arasan makes around Rs 7000 a month if he can manage to get a good haul. He is the only earning member of the family and he has never been able to have any savings. He has taken loans from self-help groups in his village, that's how he could pay a little more than a lakh to the hospital. But he needs around 9 more lakhs, he needs your help to save his son.


"I am leaving for my hometown tomorrow. I haven't been able to go fishing in the last few months but I have to now. Otherwise, I won't be able to save my only child. He doesn't show any signs of the disease except the weakness but I know it is killing him from inside. I don't have much time. Please help me," - Tamil Arasan.
Tamil Arasan and Sathya have been married for just a year and they were excited to start a family. Sathya was planning to get a job and with both their incomes, they had planned to give their son the best of everything. Although the baby boy has now tested negative for COVID-19, cancer can take away their son - your generous contribution can save him.