"
I had just delivered my baby girl, and I was elated. But the very next day, she suffered from endless hiccups. She was taken upstairs, away from me, for a few minutes' treatment…that's what I thought. But four days later, she still did not come back.
Not wanting to worsen my health, my husband refused to tell me what was happening. I was scared out of my wits.
When I did get to finally see her, I was told she wouldn't survive. I wouldn't wish this even on my worst enemies!
" – Reshma, mother, breaks down.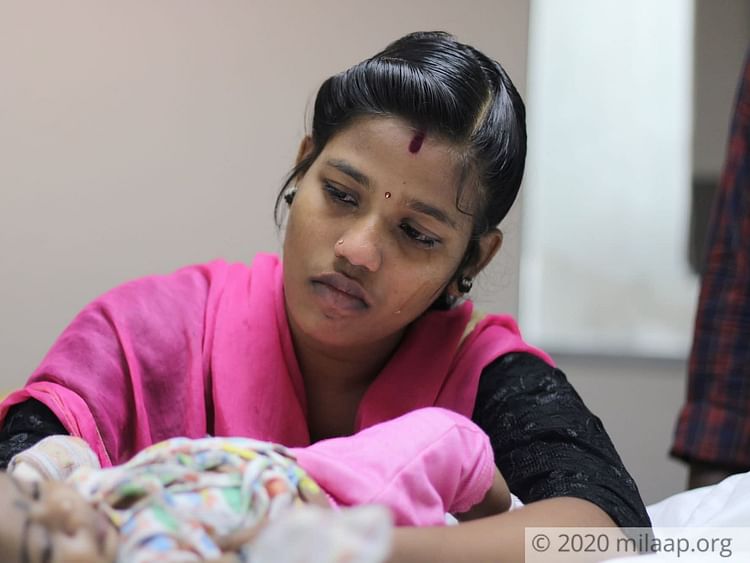 Hiccups, short breaths, and a slow heart beat…2-day-old Hashika was struggling to live
At just 2 days, even before she'd been named, baby Hashika's Echo and tests revealed that she was critically ill. Her heart beat was extremely low, and she could barely breathe.


"We'd never missed even a single check-up all through my wife's pregnancy. We did all we could, to make sure the baby was safe and healthy.

But when the reports revealed her heart wasn't functioning, I couldn't cope. My wife was out there in the hospital, recovering from her delivery. What was I going to tell her? That the baby she'd just delivered was going to die?

I hid it from her. Every minute I spent there, waiting to know what fate awaited my daughter, I died a little on the inside." Gopinath, father.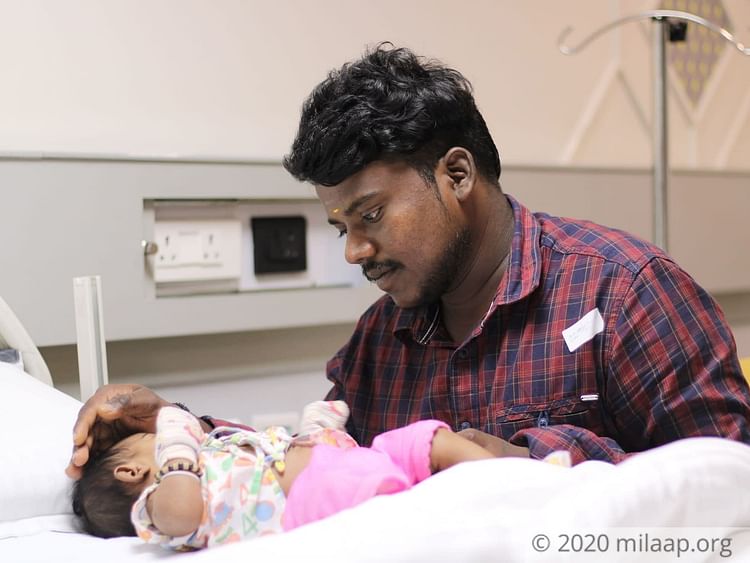 "I rushed to the hospital when I came to know, four days later. We slept outside the hospital, waiting for news, for we couldn't afford a roof over our head.
I saw mothers feeding their babies, and it killed me. I began wondering if I ever would carry my baby at all, let alone feeding her! I

finally saw her after a week, only to be told she was going to leave us!" – Reshma.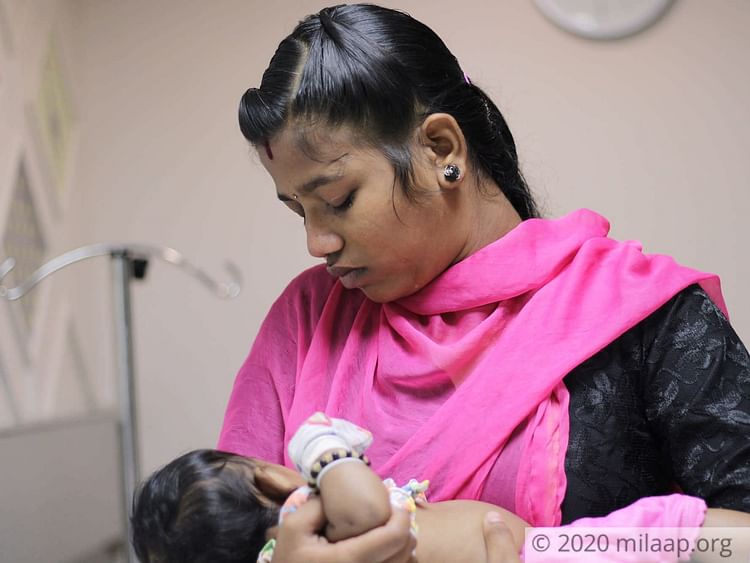 Baby Hashika is living on borrowed time, and needs an immediate surgery

Just hours after the parents were told their baby wouldn't survive, an angioplasty saved her…for then. The doctors recommended an open-heart surgery when the baby turned 2 months old.


"We cried happy tears that day when they put our baby back in our arms, where she belongs. But along with that,

we were told she was living on borrowed time, and that the angio was only a temporary fix. She's done her bit by surviving till now, despite her breathlessness. Now it's our turn to help her undergo the surgery she needs

…but we can't afford it!" – Gopinath.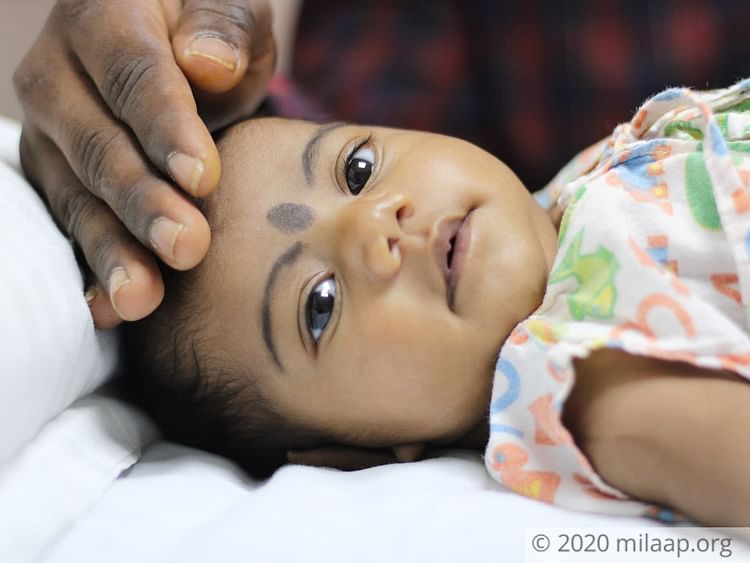 "I'm only a mechanic, how can I afford 10 lakh rupees?"
Gopinath works as a mechanic in a shop by his house, and he earns Rs.10,000 a month. In the past two months, he's had to spend over Rs.45,000 from his pockets, selling all of Reshma's jewellery, despite the aid he's received from the Government. But now, he needs 10 lakhs more, and is helpless. You're their only hope.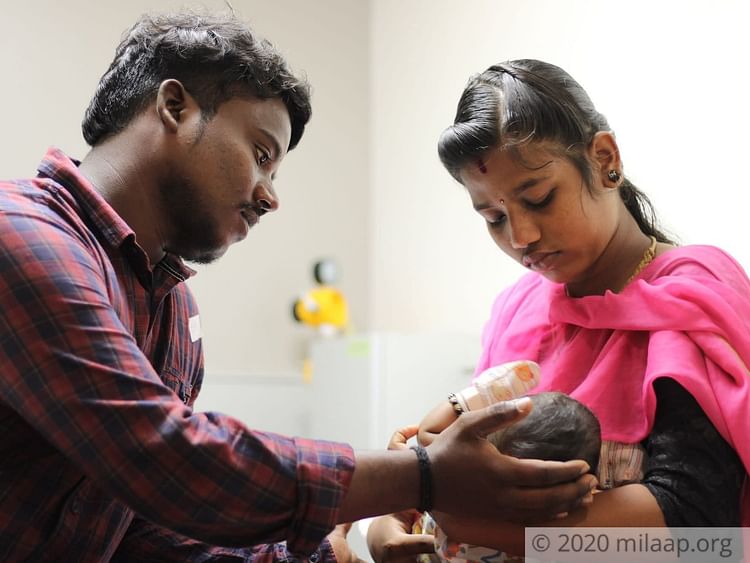 It's too early for baby Hashika to be fighting battles with death. Your generous contribution can save her. Click here to help.