"It's been 4 months since our baby was born, and she hasn't stepped out of the hospital yet. We started out with hopes of taking her home soon. But as days go by… we just don't know anymore!" – Rasitha Parvin, mother.


On 29th October, when she was still in her 7th month of pregnancy, Rasitha Parvin was rushed to the hospital. There was hardly any water left in her stomach. Blood had begun to clot, and the baby couldn't move anymore. Two lives were at stake and thus, Rasitha delivered an extremely preterm baby girl, the same day. It's been three months, and the baby hasn't recovered.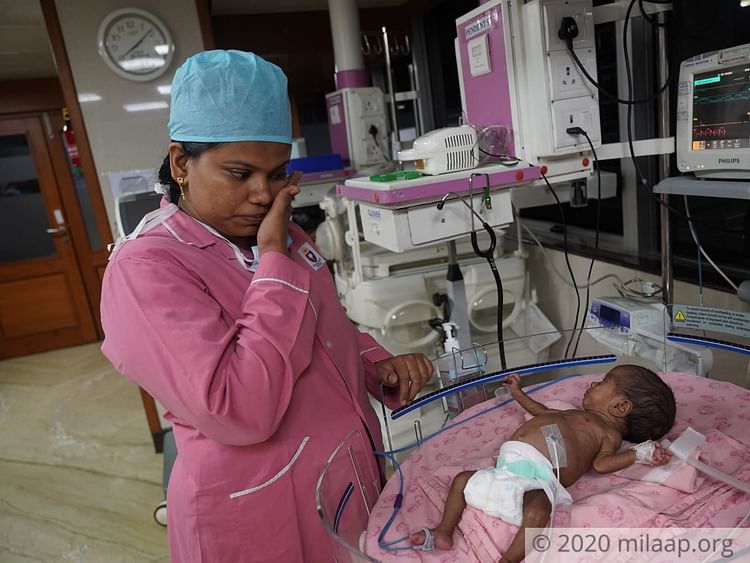 Rasitha spent over two months of her pregnancy hospitalised…she was struggling to cope
"My pregnancy has been complicated from the start. The doctors told us that the baby was healthy, but I was losing too much blood. So much that they suggested I abort the child if I found it difficult. I couldn't even think of doing that. So, we went along. Every time I lost blood, I would cry. I was scared something could go wrong. Finally, I delivered my baby…but the nightmares continued!" – Rasitha Parvin.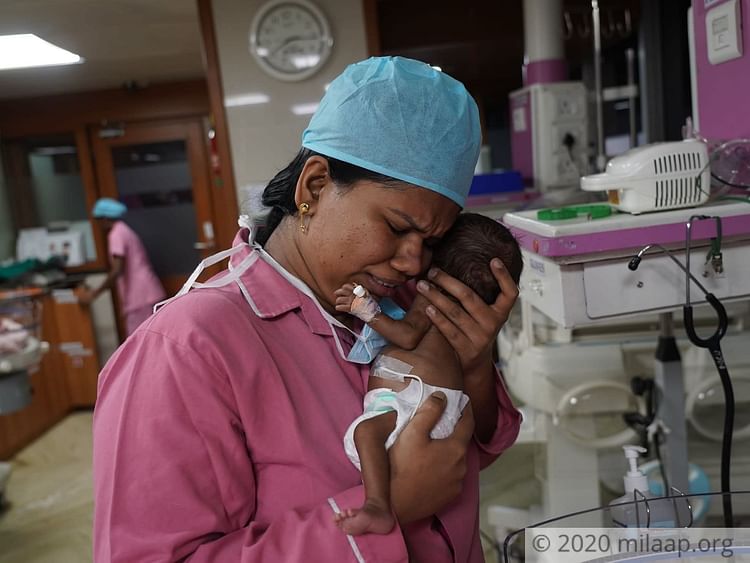 With her organs underdeveloped, the baby suffered from the very minute after she was born


Owing to underdeveloped lungs, Rasitha's baby suffered from a severe respiratory distress syndrome. The doctors thought she'd need no more than 40 days in the NICU, to become stable. But they were proved wrong. She has been diagnosed with Bronchopulmanary Dysplasia.


"She couldn't feed, couldn't breathe. She was too weak to do just anything. She'd gain a little weight, but catch an infection and become weak again; it was a cycle. It's still the same. Day in and day out, she has needles running into her veins. I can't even imagine what she must be feeling. She cries in pain…As a mother, I just can't take it!" – Rasitha Parvin.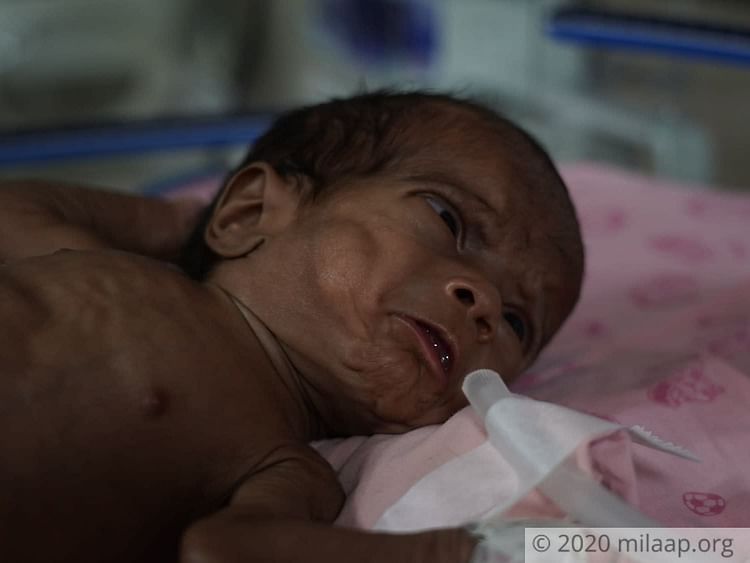 Once inseparable, Rasitha's family is now scattered and suffering a separation
"Our house is too far and Rasitha now lives all alone in a house near the hospital. I go to work, while my parents take care of our elder daughter. She is only four and doesn't understand why her mother can't come home and be with her. She cries every day. It's been weeks since the three of us have been together. We are torn apart…and we can't stand the separation! Rasitha is in too much pain..." – Rahman Khan.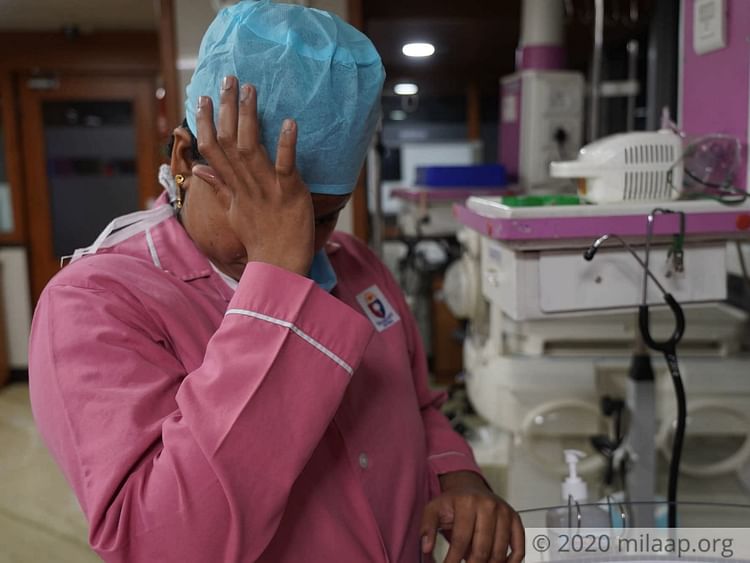 To recover, the baby needs a prolonged stay in the NICU but Rahman's pockets are now empty
With a prolonged treatment, the baby promises recovery. The treatment will cost them 6 lakh rupees, but Rahman's savings are empty.
"During Rasitha's pregnancy, she needed prolonged hospitalisation, and my savings were exhausted even before our baby was born. I've managed so far, with help from family and relatives. But I have no means left! I just want to take our baby home! Help us" – Rahman Khan.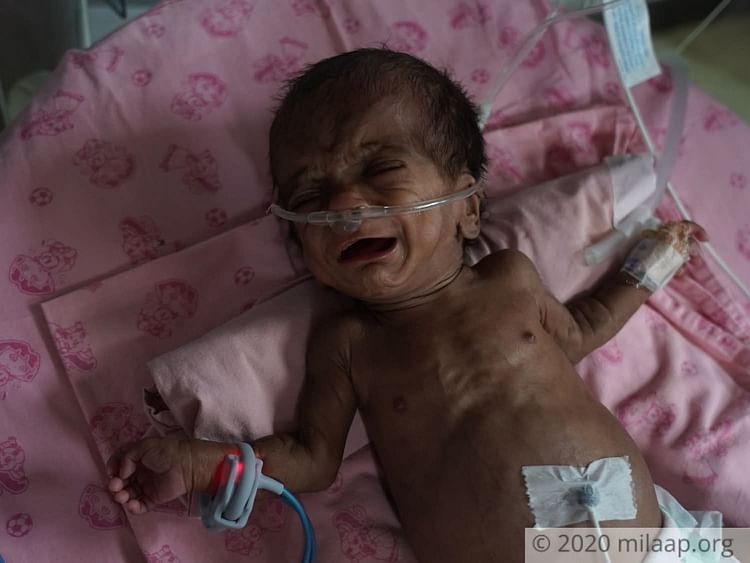 While the baby deserves to be home, pampered and loved; she's struggling every minute at the hospital. Your generous contribution can help her recover and go home.