We've tried so hard, and our daughter has been through so much pain and suffering though she's just a few months old. She's had to go under the knife once already.
But without another urgent surgery now, we'll lose her forever!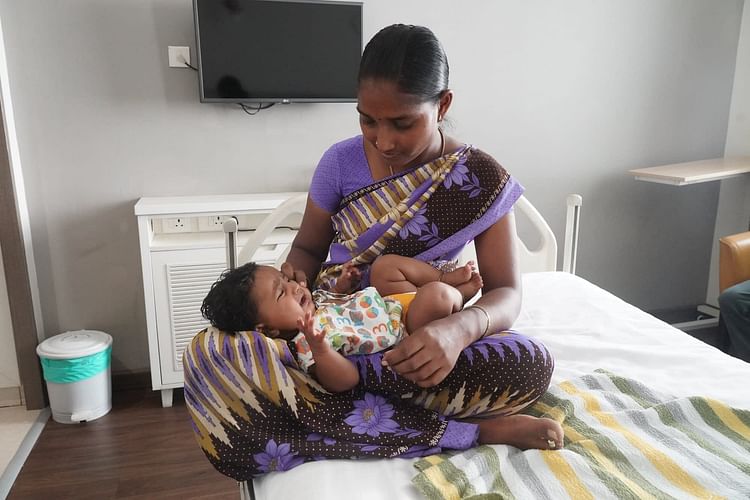 Ramya was 5 months pregnant when her local doctor first discovered what appeared to be a hole in her baby's heart. At the time, he told her not to worry, that the scan suggested it was a very tiny hole and would go away on its own. Unbeknownst to this poor mother, the hole in her baby's heart only grew bigger with time. A day before the due date, the baby's condition was so serious that Ramya had to be taken all the way to Chennai from her village, a 200km journey, for the delivery.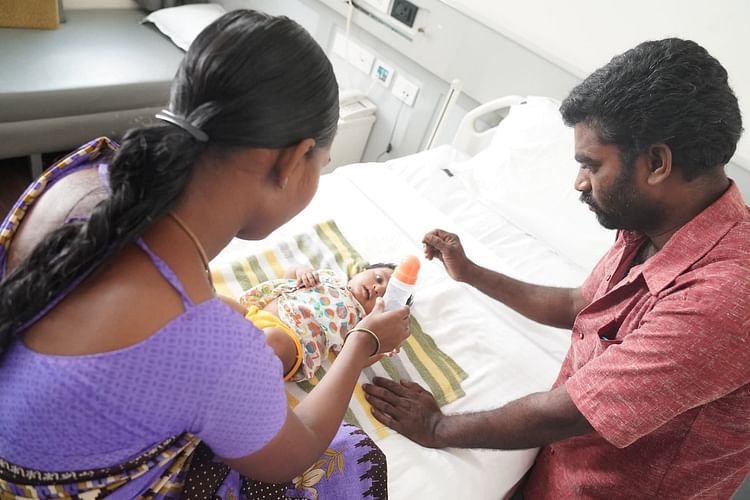 They thought they had made it, saved their baby's life
"The whole way Ramya was in so much pain, and we didn't know if our baby would be alive by the time she gave birth to her, we could only hope and pray. Thankfully, she was, but only barely. She was immediately rushed to the NICU because she couldn't breathe. She was there for 15 days, after which they said we could take her home, asking us to come back in 2 weeks for a checkup."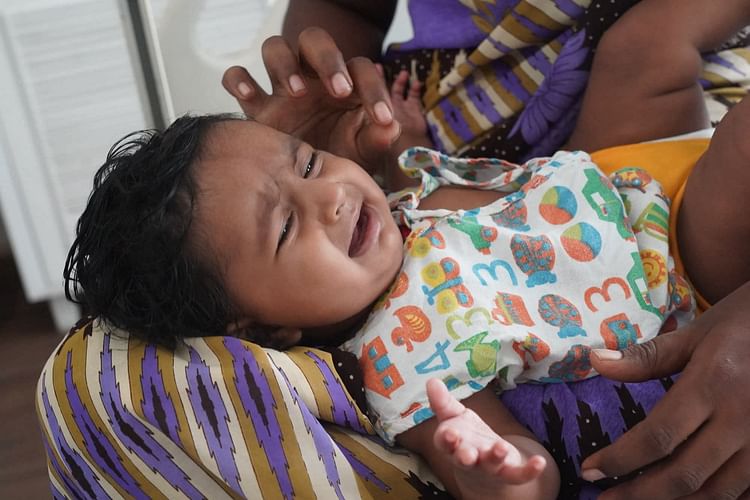 But only a heart surgery can save their little one now
After a week of being home, Ramya noticed one night that her baby was starting to breathe a little heavily. By morning the newborn was gasping for breath.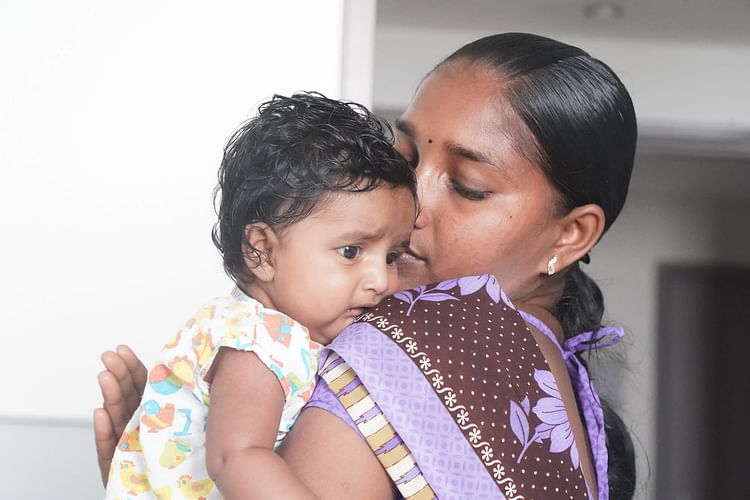 "We were so scared! This was also during the lockdown time, so I couldn't even take her to the hospital immediately, I had to get a pass made first.

Once we reached the hospital, she was put in the ICU again, and they said she needs multiple surgeries to survive! A total cost of around 12 lakhs!

"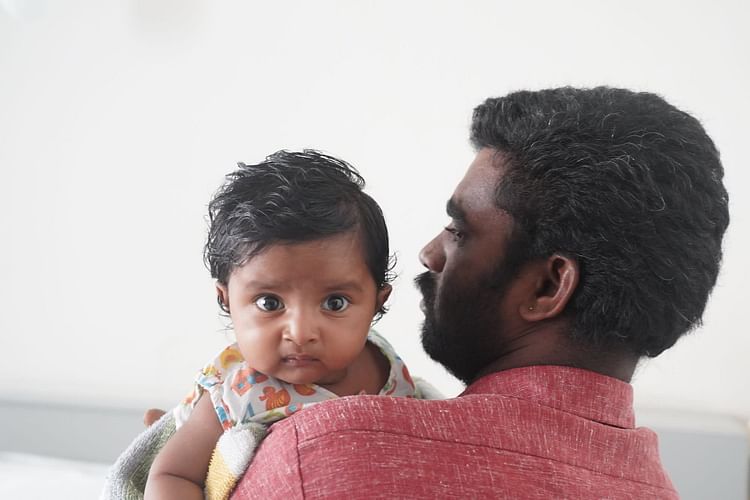 These poor parents can't afford to save their baby's life
Arugumugan was able to arrange enough funds for one surgery, but without the 2nd surgery, the baby's condition has worsened dramatically. She's on ECMO now (life-support) and needs the surgery as soon as possible, followed by months of NICU care.
"

Each time she cries, we cry with her. Each time she gasps for breath our hearts stop.

We want her to get better but I can't afford such a cost! I've had no work since March and even then I'm only a daily wager!

Please, help us save our daughter!

"
This baby may not see next week without your help. Click here to donate, and save her life.