Every morning for the past few weeks, Preeti's husband has been dutifully going out without fail, coming back only late in the evening. Whether it's raining, or the sun is hot enough to make people faint, Jogesh walks tens of kilometers every single day. It hurts Preeti to see the blisters on his feet every night, to see him struggle so much, but she knows he can't stop.
"Our baby, our first child, is dying... And we can't afford his treatment. Jogesh has been walking all over the city, from end to end, for weeks now. He stops only when he sees a construction site, or a moving van. He goes up to them and begs them for work.

But he hasn't found any and my baby is closer to death than ever before. You're our only hope now... Please, save him..."

— Preeti, mother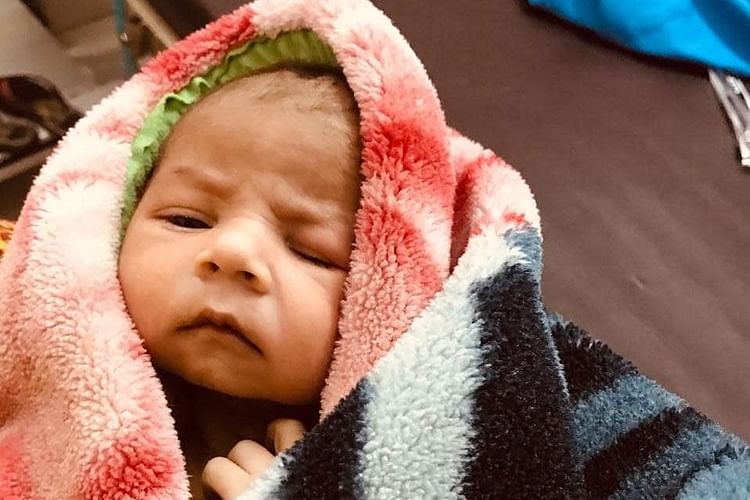 All their happiness vanished in a matter of seconds
After a year of marriage, when Preeti found out she was pregnant, she had been positively ecstatic. When she told Jogesh, he'd been thrilled too. For the next 9 months, the young husband and wife waited with bated breath for the day that would change their lives forever. Even the pandemic, and the loss of Jogesh's job, didn't faze them. They were on cloud nine, and nothing could bring them down.
"In all our dreams, all our conversations, we thought it would be such a special day. Maybe even the happiest day in our lives. But when I gave birth, and the room was filled with a long silence instead of my baby's cries... I instantly knew something was wrong. For one horrible, horrible, moment... I was terrified that maybe my son was dead."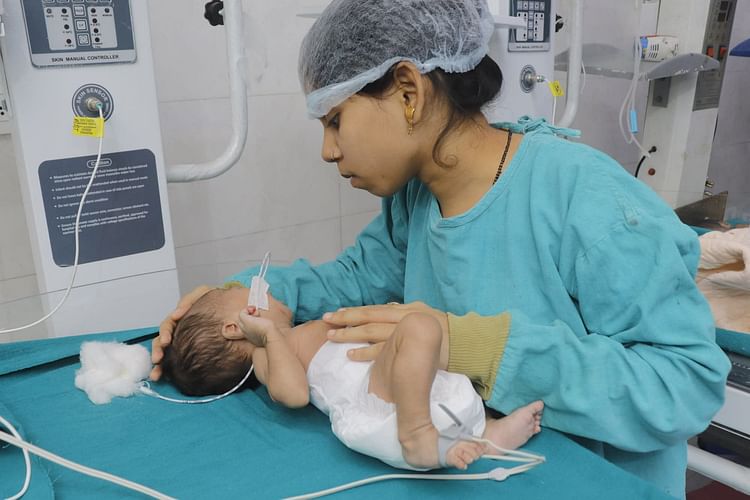 Her first memory as a mother was her child inches from death
"Due to some complications during the delivery, my son was nearly dead right at birth. He had a severe infection inside his brain, and on top of that he was bleeding inside his skull as well! All his organs were dying, he couldn't breathe, and he kept getting continuous seizures. Seeing my newborn's arms and legs jerking violently as they rushed him away from me to the NICU, his tiny face scrunched up in pain... it's my first memory as a mother, and a sight that will haunt me for the rest of my life."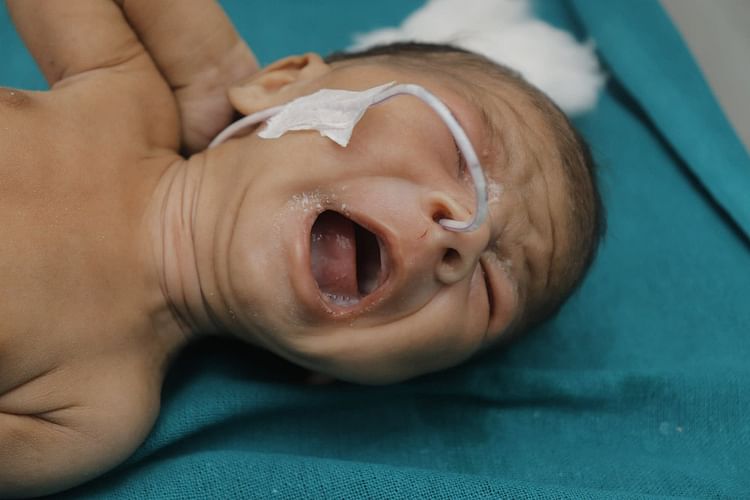 Her husband simply cannot afford the treatment their baby needs
As a daily wager, Jogesh is not unfamiliar with struggle and hardship. But this is the worst state — financially and emotionally — that he has ever been in. Over the past month since their son's birth, try as he might, Jogesh has been unable to find work. Even if he did, however, he simply would not be able to come up with the sum that his baby needs. The lakhs he has spent so far to at least get the treatment started, is all borrowed.
"The worst is over.

They're saying now that he can recover and be 100% healthy! But only if he continues his treatment.

I'm so close to being able to take him home!

Please, please help us in any way you can!"