"I blacked out after my delivery as soon as I heard the cries of both my babies. At that time, I was so overjoyed that I could never imagine the harsh reality that I will have to face once I come back to my senses.

They rushed both my babies into the NICU within seconds they were born. In just a week, my first baby passed away and I have still not got a chance to mourn his death because my other baby is fighting for his life too.

"- Ankita, mother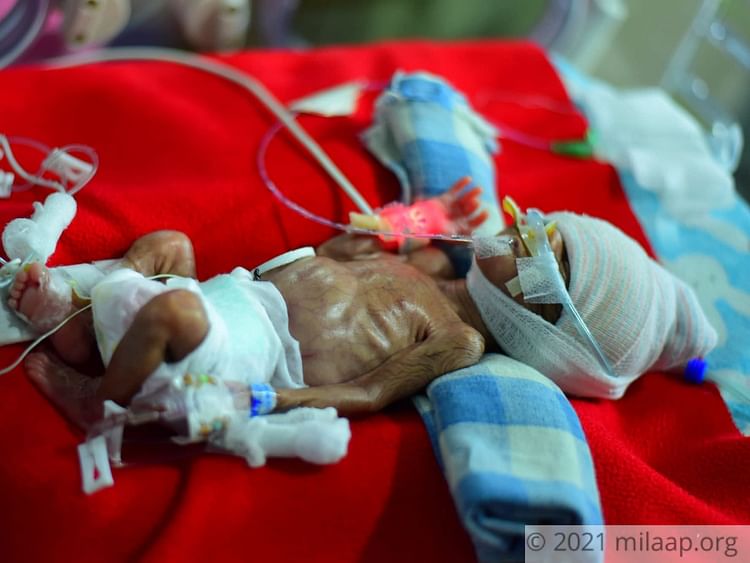 Their twins had underdeveloped organs due to their preterm birth
Ankita and Praveen were about to become first time parents. Their happiness knew no bounds when they found out they were having twins. But Ankita started having severe back pain in her 7th month of pregnancy. Thinking it to be due to the weight of both the babies, she thought resting would help. It was only after 2 days she realized those were labour pains.

Both her babies were born premature and their organs were underdeveloped.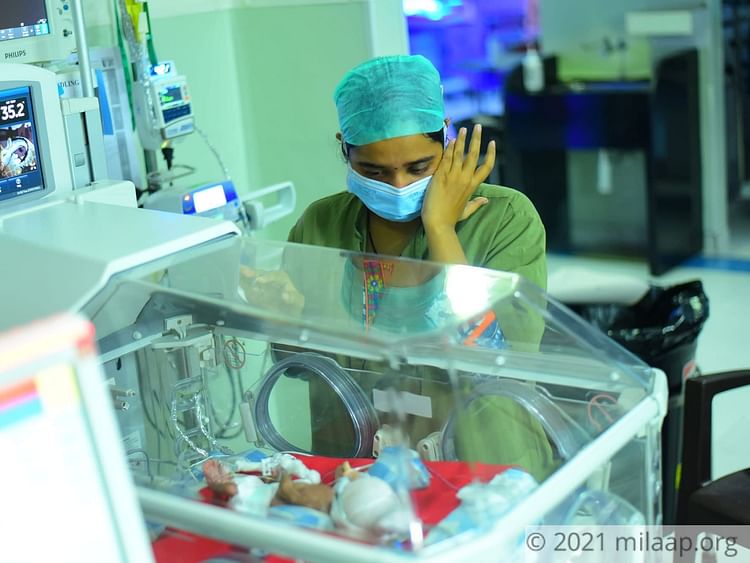 One of their babies passed away due to severe bleeding in the brain
"In just a few hours all our dreams and hopes of a happy family were shattered. Even before I saw the face of my babies, they were taken away from me and placed in an incubator. I could only see them breathing rigorously with so much strain, unable to understand why this is happening to them.

Soon one of my babies had a stage 2 severe bleeding in his brain and he didn't make it.

I didn't have the heart to break this news to my wife who didn't even completely recover."- Praveen, father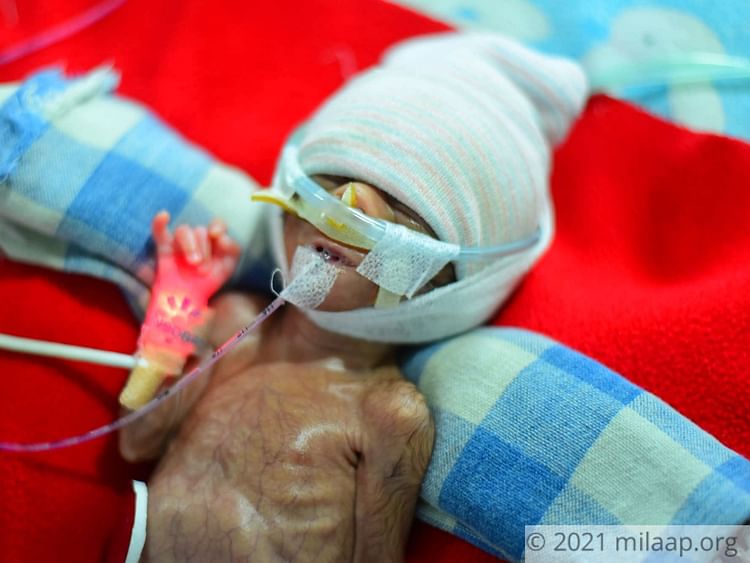 Every day they spend Rs.25,000 just so that their baby can live another day
Their preterm baby is suffering from

Respiratory Distress Syndrome

because his lungs are still immature. Since a month their son has only been able to survive on complete oxygen support.

The only chance of saving their baby is to keep him under NICU care for the next 2 months. Their baby's treatment costs them upwards of Rs.25,000 per day and these young parents have been struggling to pull off another day to continue keeping their baby in NICU. They need 10 lakhs within the next few days so that at least one of their twin babies can survive.


"They feed him my milk through these feeding tubes. It breaks my heart to see all these tubes connected to his fragile body. I've not held my baby in my arms even once till now. My husband has not even seen our baby's face yet and just keeps staring at him from the window, longing for the day our baby will open his eyes for his Aai and Baba. Now if we don't arrange 10 lakhs soon, we may never get a chance to become parents."- Ankita, mother

These young parents have been dealing with a very harsh reality. They have been preparing to have a family since 3 years and now when they got a chance, it's slipping away from their hands.

They lost one baby already and nothing will ever ease their pain but if they fail to save their second baby, they will never be able to forgive themselves.



Please help Ankita and Praveen save their newborn baby in NICU by contributing generously.