"I look at him and feel scared. He is just...bones! The doctor said that it was a miracle he was born but will he be able to make it? Will I be able to take him home? I constantly ask myself these questions. My 3-year-old daughter keeps asking when I will bring her brother home, there's nothing I can tell her…," - Pooja, mother.

Her 23-days-old baby boy is struggling to live in the ICU. Even the simple act of breathing is getting tough for this baby, he needs constant medical support for that.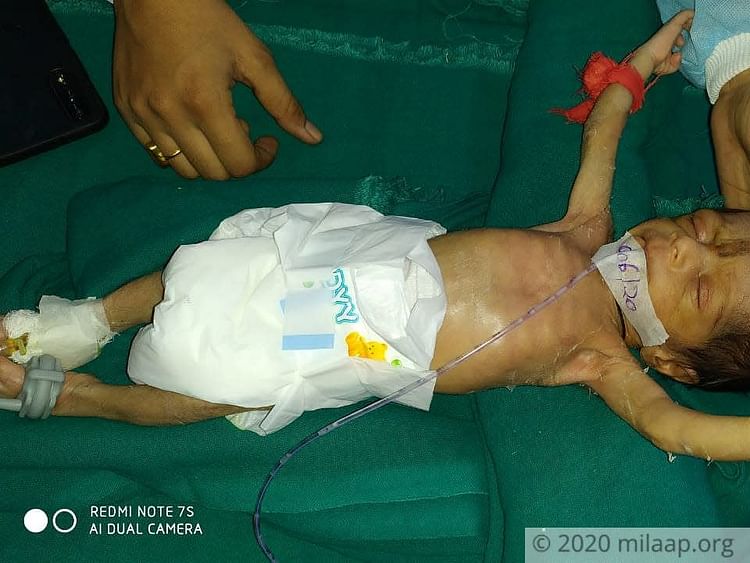 Your baby's life is in danger
Pooja had gone for a regular checkup to the gynaecologist when she got the shock of her life. She was told that her unborn baby wasn't receiving proper blood circulation and if there was any further delay, Pooja could even lose the baby.

"Everything happened so fast. Even my husband, Pradeep, couldn't come down for the delivery. He had gone to Gujarat for work but was unable to come back due to the lockdown. I had to undergo an immediate C-section and I prayed that this be the end of all our troubles," - Pooja.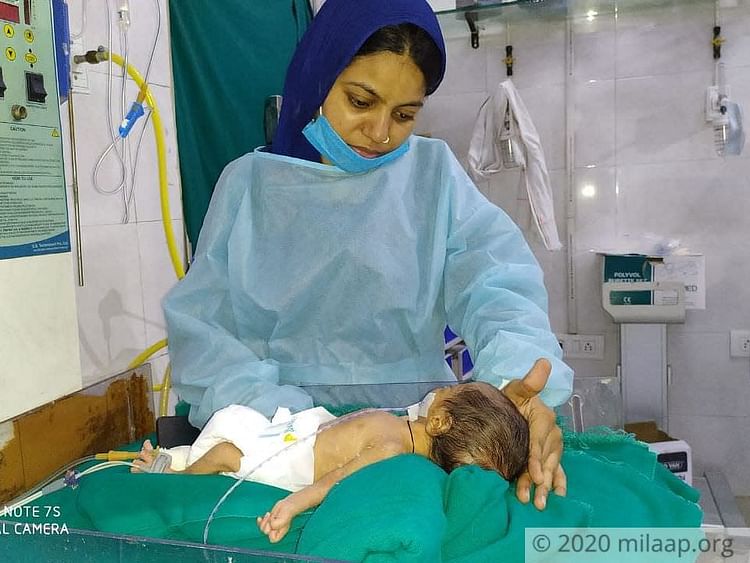 But Pooja's prayers went unanswered. Her newborn was rushed into the ICU and he has been there since the last 23 days.
Severely underweight and fighting several complications, Pooja's baby needs continuous medical help
Pooja's baby boy was born 3 weeks prior to the delivery date. His organs were underdeveloped and he was suffering from multiple seizures. A severe blood infection was coursing his veins and the little baby was covered with tubes.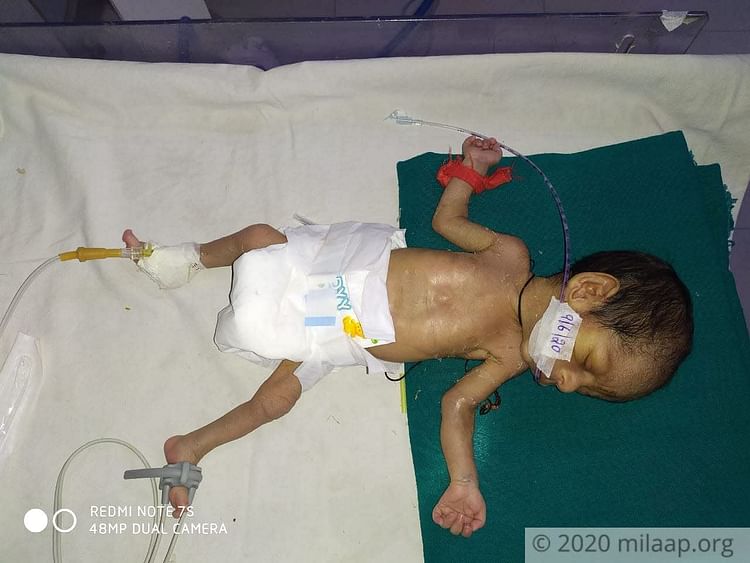 "My stitches haven't healed yet, I still feel a gnawing pain when I walk too much. But I have stopped bothering about all that. How can I think about myself when my baby's life is hanging from a thin thread," - Pooja.
Pooja gets to see her baby boy only twice a day for just 5 minutes. The baby is too prone to infections - even her mother hasn't held him yet. Only continuous treatment for the next couple of weeks can cure him but Pooja doesn't know how to afford it.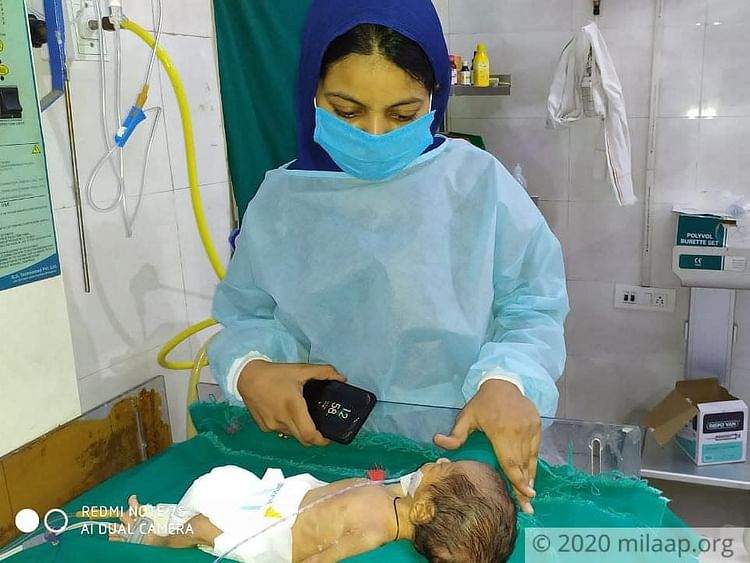 "My father-in-law has been helping a lot, even in this age. He has used up all his savings to start my son's treatment but the daily expenses amount to Rs 35,000. For a middle class family like ours, it is impossible. We need 8 more lakhs, please help me save my son," - Pooja.
Pradeep is calling his wife frantically to know about his newborn but most of the times his calls get disconnected due to the poor network connectivity. He is anxious, he wants to be with his wife and child but he can't. Pooja is fighting alone to save her son - your timely support can help her.