For the last few days, Pooja has been waking up in the middle of the night. She is covered in sweat and is gasping for air. She wakes up her husband, Satish, with tears in her eyes. She wants to know if her baby boy in the ICU will be fine. But Satish doesn't know what to tell her. Worst even, he doesn't know if he will be able to bring his son home.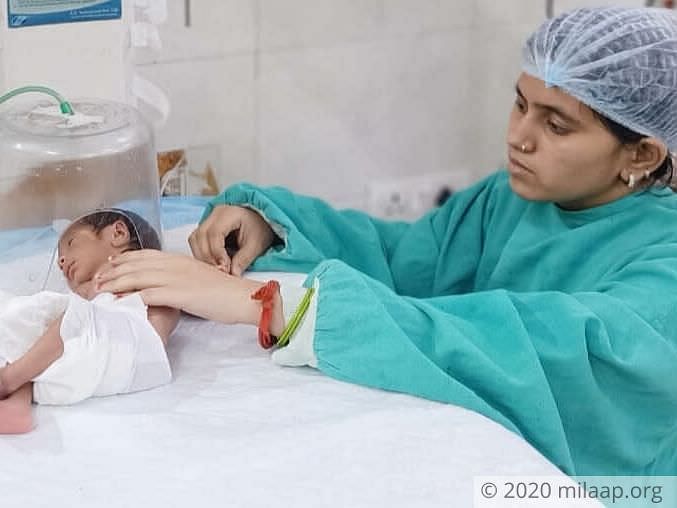 We were always so careful all the time, how did this happen?
In spite of their excitement, Satish and Pooja took all the necessary precautions so that the baby and the mother would be fine. But during Pooja's 7th month, she started experiencing multiple discomforts.

"Her blood pressure started shooting through the roof and she complained of an occasional pain in her abdomen. We didn't want to take any risk and took her to the doctor. That's when they told us that Pooja needs an immediate c-section. That was the only way both the child and the mother could be saved," - Satish.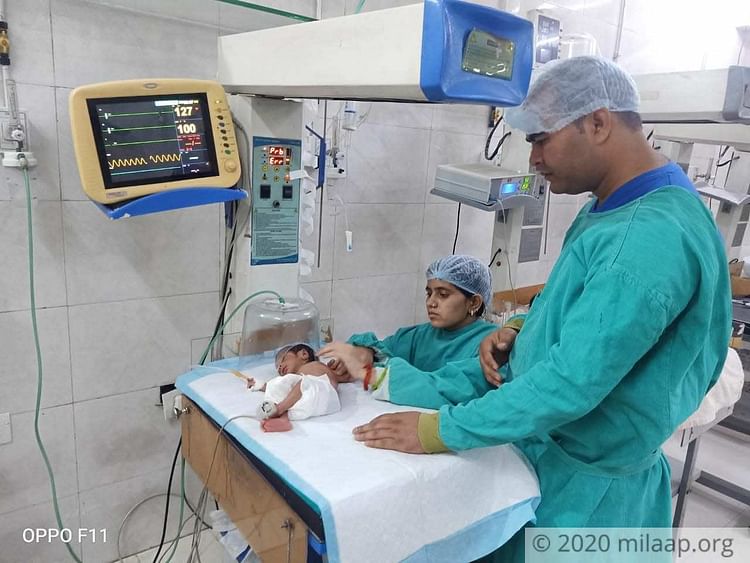 Only few days of happiness before their baby boy was struggling to live
Satish and Pooja took their newborn home, happy and content that their family would now be finally complete. They were excited for their elder son to meet his brother but fate had other plans for them.

"He started getting sick. He wasn't able to feed and I could see that even breathing was becoming difficult for him. We rushed him to the hospital and since then he has been there, covered in tubes and pipes.We get to see him only twice a day. Everyday is a struggle for him but there's nothing we can do to make it easy for him," - Pooja, mother.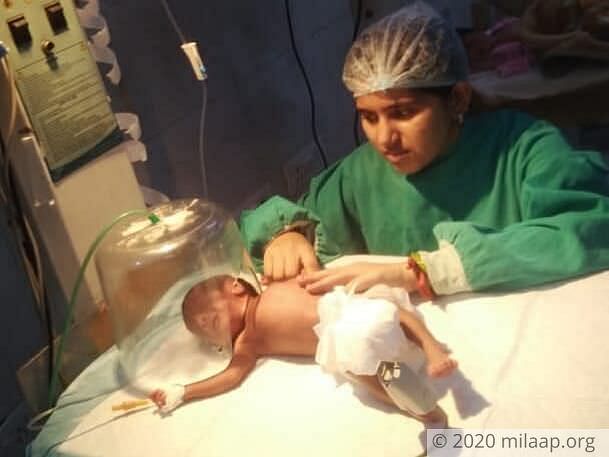 I am scared to hold him in my arms, he is so tiny
Parents yearn to hold their newborn in their arms, it's the best feeling in the whole world for them. But imagine the pain that Satish and Pooja are going through knowing they can't hold their baby boy. He is too small and delicate.

"He needs to stay in the hospital for at least 15 more days. The doctors have told us that he is recovering but he would need continuous medical care. I haven't been able to pay anything to the hospital, I am just taking it one day at a time. I am trying to afford the daily tests and medicines by borrowing from my friends and relatives. But I don't know how I will pay 12 lakhs for the treatment," - Satish, father.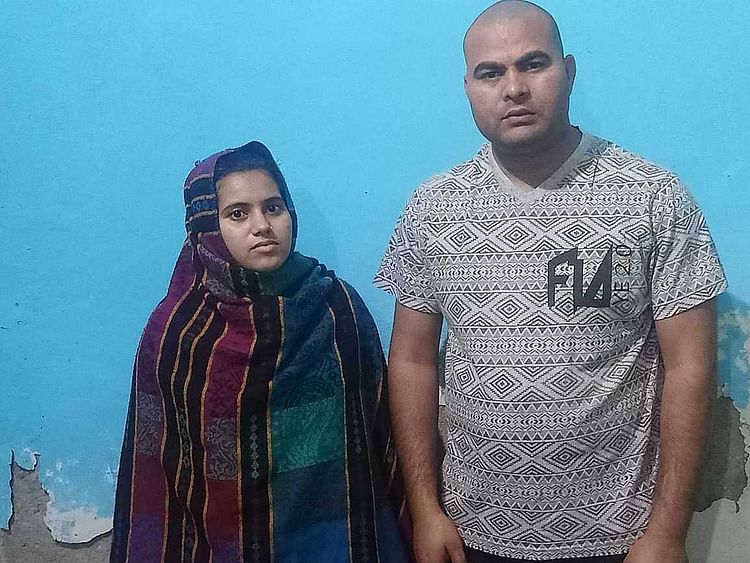 Satish is an accountant at a private concern in Faridabad, he makes around Rs 10,000 a month. But in the current situation, he has no income - even his last month salary hasn't been credited to him.

Satish and Pooja need your help - only then can they bring back their baby boy home.