"14 years, we waited for 14 long years for a baby and now when we see him right in front of us, struggling to even breathe, I can't tell you how helpless we feel. It feels as if I wasn't meant to be a mother. It is painful to watch my son suffer like this but what do we do?"- Pooja can't stop her tears.

Pooja has seen 4 of her babies die right in front of her eyes - 2 just after they were born and 2 after a few days of their birth. She is yet to forget the pain and the grief and now when she sees her baby boy battling death, she is inconsolable. This mother is desperate to save her only child.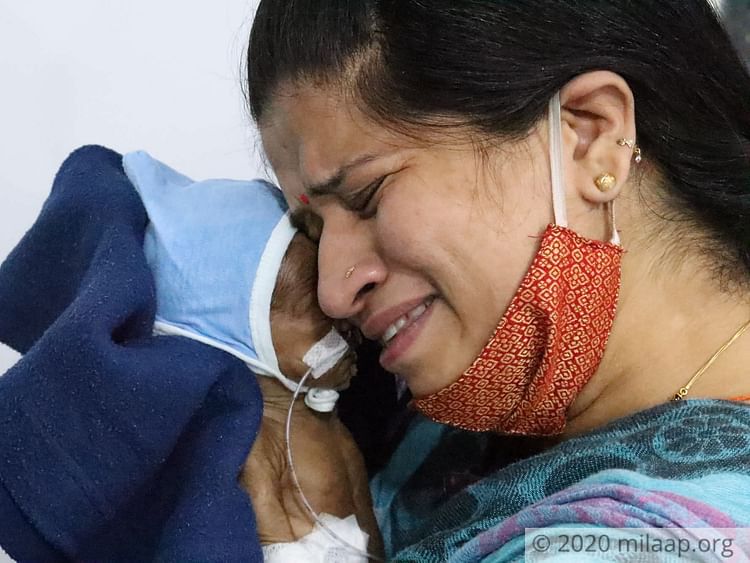 The news of her pregnancy was the happiest moment in the couple's lives
Pooja had left no stone unturned - she had tried every medicine, every home remedy to get pregnant but nothing seemed to work. So when the doctors in her hometown suggested she get a surgery done in her uterus, she didn't hesitate. Pradeep struggled very hard and arranged for the surgery.


"And then when we got to know that I was pregnant our joy knew no bounds! We thought it was finally the time when we could leave the past behind and embark on a happy journey of our own. But fate had other plans…," - Pooja, mother.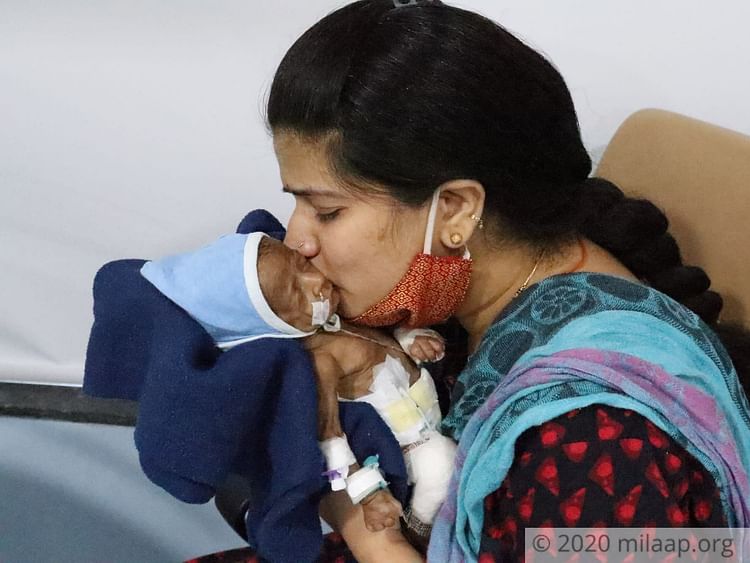 It's been a little over 2 months yet Pooja's baby boy hasn't come home
Pooja had a complicated pregnancy and when she felt a sudden pain in her abdomen, Pradeep immediately rushed her to the hospital. The doctors there said that only an urgent surgery can save both the mother and the child - Pradeep didn't have any option. Their baby boy was born in Pooja's sixth month of her pregnancy. He is underweight; his organs haven't developed properly.


"I was so worried the entire time thinking about Pooja and our baby. But when the nurse whisked our little one away to the ICU Pooja and I were terrified. It's been over two months now and we haven't been able to take our baby home. He is slowly getting better but needs to stay in the hospital for at least 30 more days," - Pradeep.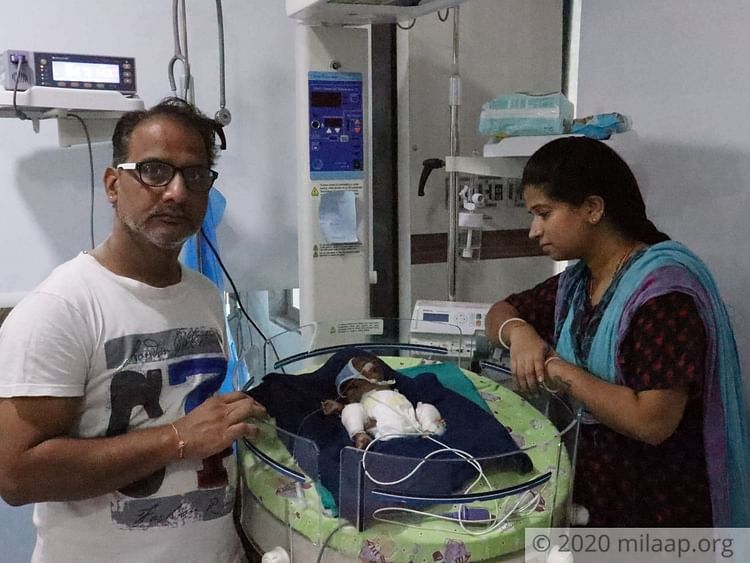 I don't have a job, how will I save my son
Pradeep used to work in a goldsmith's shop in Udaipur, Rajasthan. He earned just about enough to take care of his family. But Pradeep lost his job during the pandemic and after affording Pooja's surgery, Pradeep is in no position to arrange for 8 lakhs for his son.


"I somehow managed to pay 4 lakhs till now with the help of my friends and relatives. I won't be able to afford any more - how do I save my son now? Please help me," - Pradeep, father.
These parents are struggling to save their only child after 14 long years - you can help them. Click here to donate.