In a small village in Gujarat, Ashwin and Pinky live a simple life. A vegetable vendor, Ashwin would spend his days pushing his cart around, sometimes even in the nearby villages to support his family. Earlier this year, he spent longer hours working – they were expecting their first child soon and he was determined to do everything he could. Unfortunately, 7 days ago, their life came to a standstill.


"Our baby boy was born extremely premature and weak. He's now in the ICU…just at 7 days old! I don't have anything to call my own – no land, not even a home. My wife, mother and now my son are all I have. I can't even sell my house to save my son because it's not mine to sell. It's a small hut. I haven't worked in a month because of corona virus. With all of this happening, how can I afford his treatment?" – Ashwin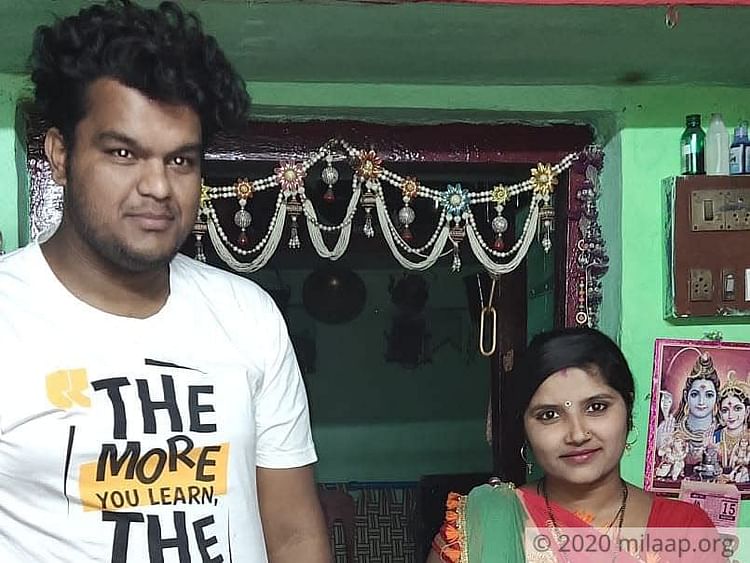 She woke up at midnight with blood all around her
On April 10th, at 3 am, Pinky woke up to shooting pain in her abdomen. It had happened a couple of times before, but nothing this painful. This time, she struggled to even sit up in bed on her own. She woke Ashwin up.


"When he switched on the light, I saw that there was blood all around me! The first thing I thought of was that my baby's life is in danger. I just knew something was wrong." – Pinky

Pinky was rushed in an ambulance to a nearby hospital where their son was born. But it was only the 7th month of her pregnancy – he was underweight, his organs hadn't developed properly and he struggled to breathe. As soon as he was born, he was taken to the NICU and placed on ventilator support. Their baby was just a few seconds into the world, and he was already fighting to live.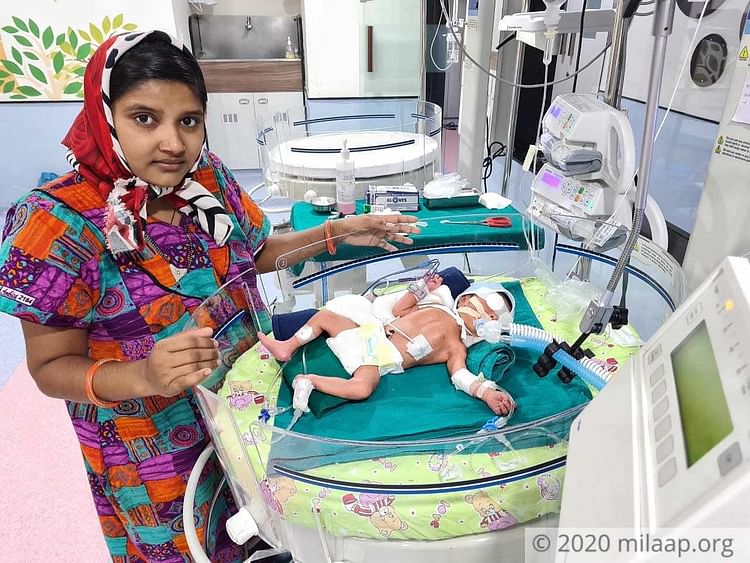 He used up all his savings while trying to save his father from cancer
It's been 7 days since his birth, and their newborn is still in the NICU. He struggles to breathe on his own and has severe blood infection. He needs to stay there for two more weeks to recover completely – it's the only way he will survive. However, Ashwin can't afford to keep his baby in the NICU any longer.


"I lost my father to cancer last year. We used up all our savings on his treatment and then his funeral. It was devastating, but the news of Pinky's pregnancy gave us hope and happiness again. But now…I borrowed a few thousands from relatives to start our baby's treatment. I haven't earned anything in a month. I can't save my baby on my own." – Ashwin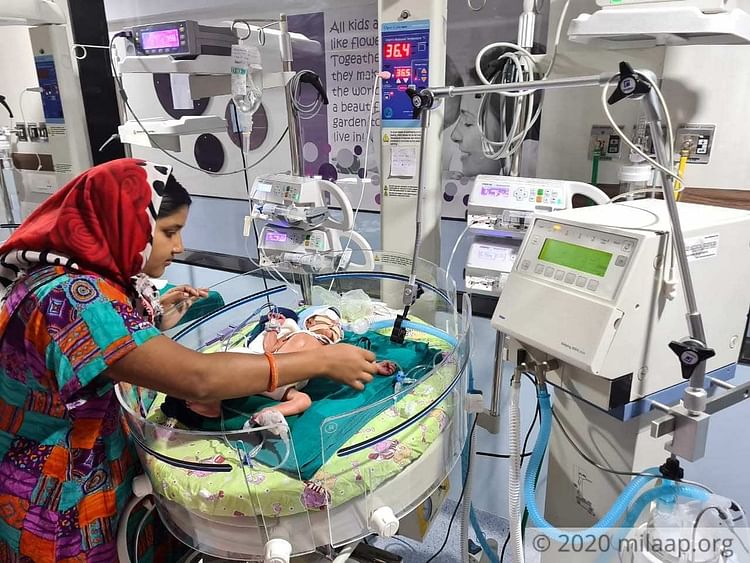 Now as Pinky watches over her little one in the NICU, she can't help but breakdown. All she wants is to hold him and take him home. Ashwin has done everything he could. These new parents now need your help.