"I was working in the fields that day when my water broke suddenly. I was shocked and scared as I was just in my 6th month of pregnancy. The entire way to the hospital I kept praying to God to keep my child safe. When I saw my baby for the first time, he was so small and weak that my heart sank as I watched him gasp for breath." - Parveen, mother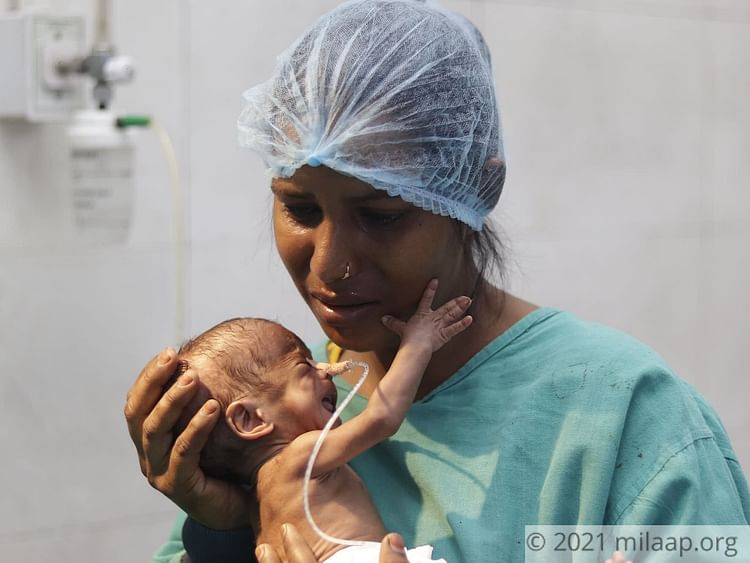 He needs to remain in the ICU for a few more weeks to recover
Parveen's baby boy was born prematurely at just 27 weeks, due to which he has a very low birth weight. He suffers from inflammation in the lung causing respiratory distress and his life is threatened by sepsis that can damage multiple organ systems. His heart and kidneys are already at risk and he has anemia too. This little baby is fighting for his life even before he has gotten a chance to live it. His father, Israt Ali, is running from pillar to post to keep him alive. A few more weeks in the NICU can save his life, but these parents are struggling to keep up with the expenses.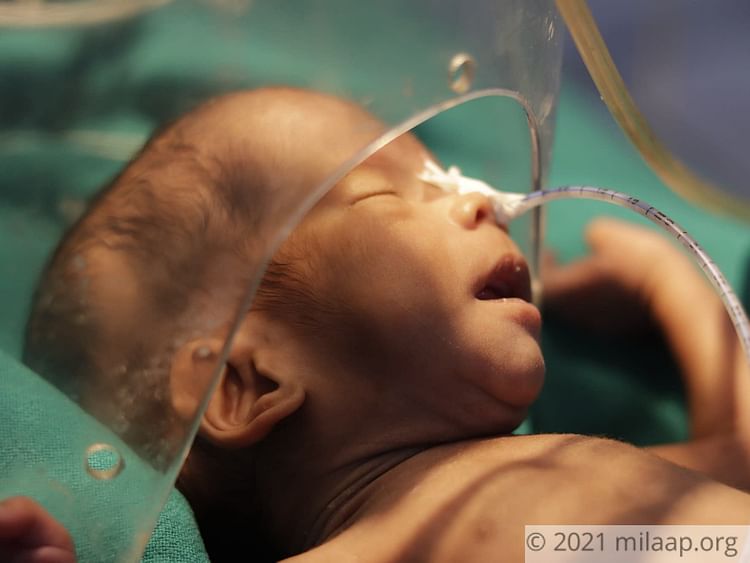 Even working day and night for the rest of my life won't be enough
Israt Ali is a daily wage labourer. He wasn't getting much work or pay to keep up with the expenses of his child's treatment, and moved to Gujrat for work. It's been a month since he last saw his baby and eagerly waits for his wife's calls to give him updates. Still, the cost of the treatment remains beyond his means.


"Every day I call my wife to check on his condition and she can't help but break down into tears. She tells me that our child is getting better but is still fighting for his life. The medical bills are just piling up and I don't know what to do anymore. I am trying my best, but I am just a labourer. I can never afford 35 lakhs even if I work day and night for the rest of my life." - Israt Ali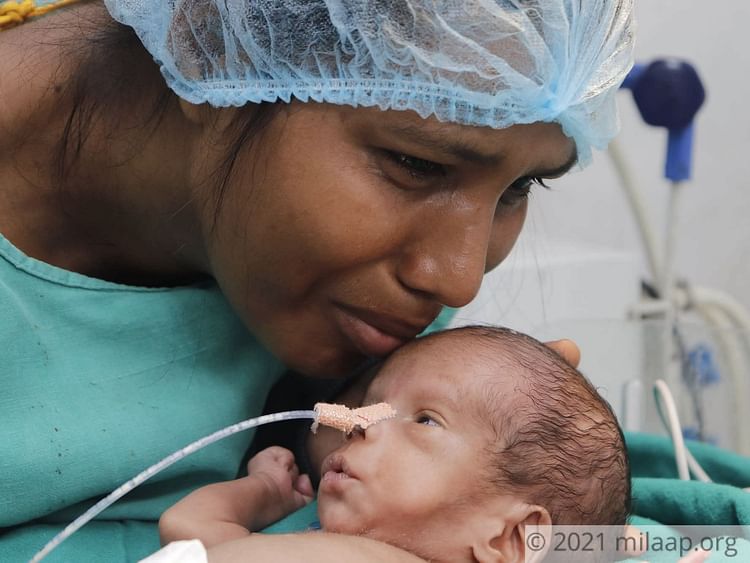 They need your help
With the money that Israt sends, there is hardly anything left for Parveen to even buy some food for herself. She depends on the generosity of food trucks and her relatives who offer her whatever they can.


"His kidney is affected the most they say and he needs dialysis too now. But how will I arrange so much money? Please help me save my son, you are my only hope!" - Parveen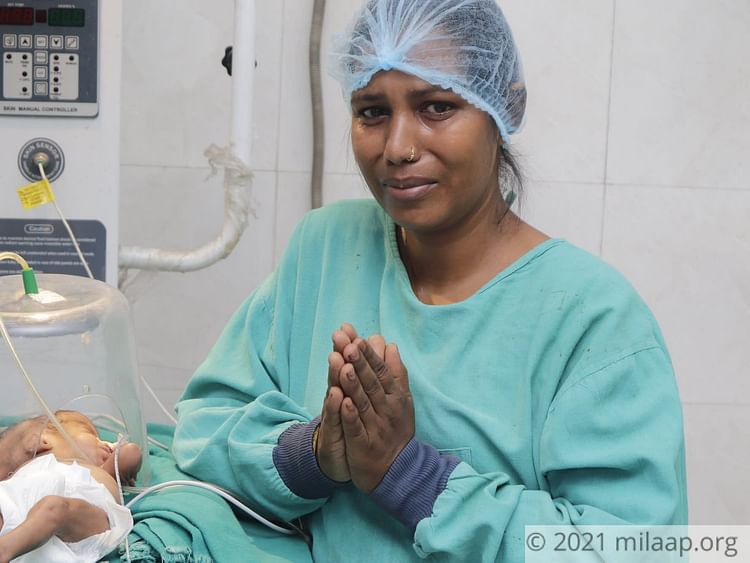 Your donations can save this newborn child and give him a second chance at life. Click here to donate.