Watching your child struggle with even a low-grade fever is difficult. So you can only imagine the pain Rahul and Niharika are going through – their baby, Vinayak, has been suffering ever since he was born. It's been almost two years, and his struggle continues.


"Our baby wasn't born like other babies – his intestine was completely blocked. He has spent countless nights crying and in excruciating pain. There have been days when my wife and I have just stayed by his side because he wouldn't stop crying. He would eat very little, but end up vomiting or passing stools at least 10 times a day! It's been heartbreaking watching him go through this day after day." – Rahul, father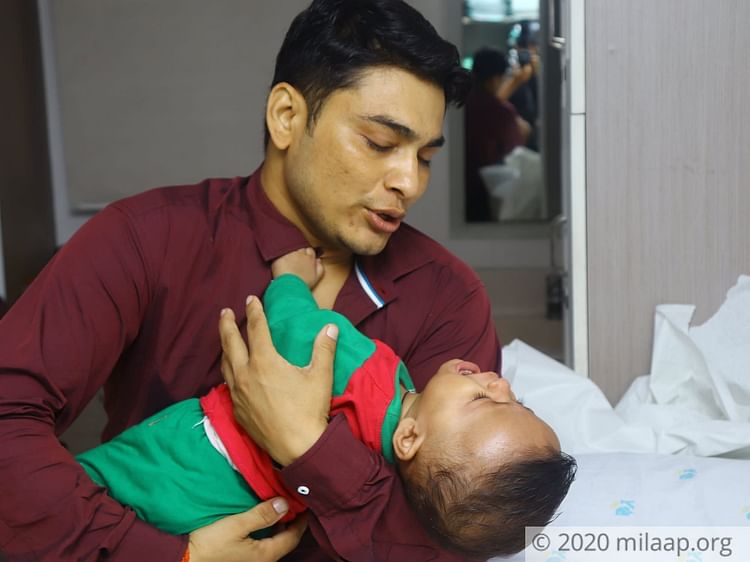 The baby had to pass stools through his stomach
Baby Vinayak's intestines were so severely blocked that he had to undergo a surgery when he was just 6-days-old. Until 5 days ago, he used to pass stools through his stoma (the pinkish-red blotch on his stomach). Baby Vinayak needs to stay in the PICU under strict observation and undergo another surgery due to complications.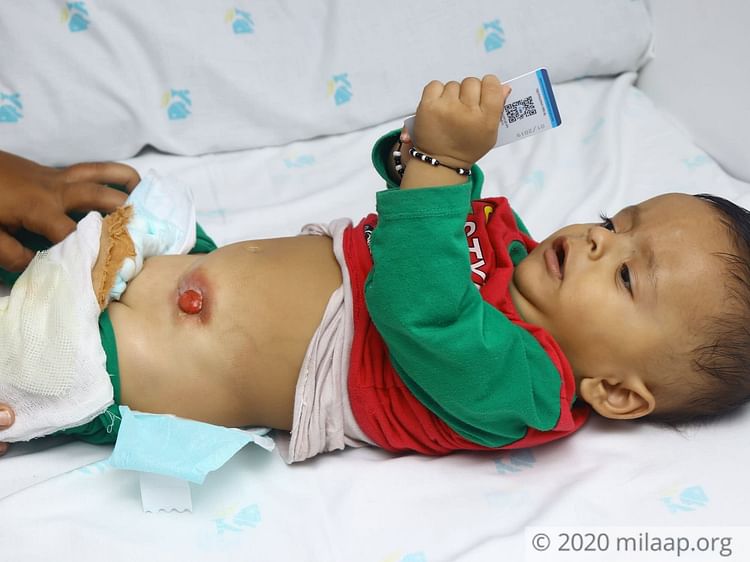 Rahul worked hard all these years, now he's in debt
Vinayak was born to Niharika and Rahul after a 7-year wait. Their happiness knew no bounds. Rahul, a farmer's son, worked hard to support his family. He had only just started working as a dentist in a small clinic in Agra. But his baby's deteriorating health kept him away from work a lot, and then came the pandemic.


"I wasn't making much then, and I also had to take care of my son. With the pandemic, I haven't hard work in months. The 10-11 thousand I would get is also gone. I was so worried because I knew my son needed another surgery. I borrowed from everyone I knew, and now I'm lakhs in debt. It has just piled up over these 2 years. We somehow managed to afford the surgery, but his ICU stay and one more surgery… I just can't afford it."
It's crucial for baby Vinayak to get another surgery due to the complications from the first one. It's the only way he can get better and go back home healthy.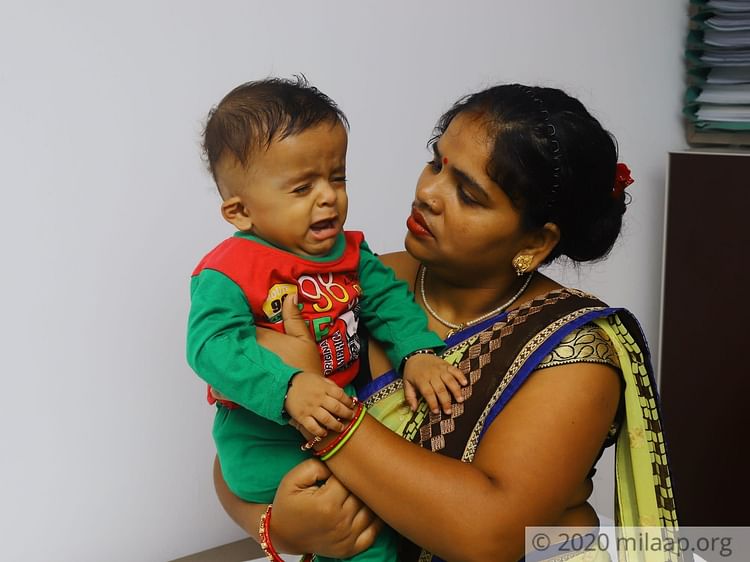 After 2 long years, Vinayak can finally be free from the pain
Now Niharika spends all her time by Vinayak's side in the ICU. Vinayak cries a lot and tries to pull out all the tubes attached to his body. Even the little one just wants to go home and be free from this misery. Rahul paces up and down the waiting room, making several calls trying to get help from somewhere.


"I keep telling myself that if I somehow manage for a few more days, we can take our baby home. Just a few more days… but it's very difficult. After 2 long years, Vinayak can finally be free from the pain, he can be happy and grow well. I can't save my son without your help."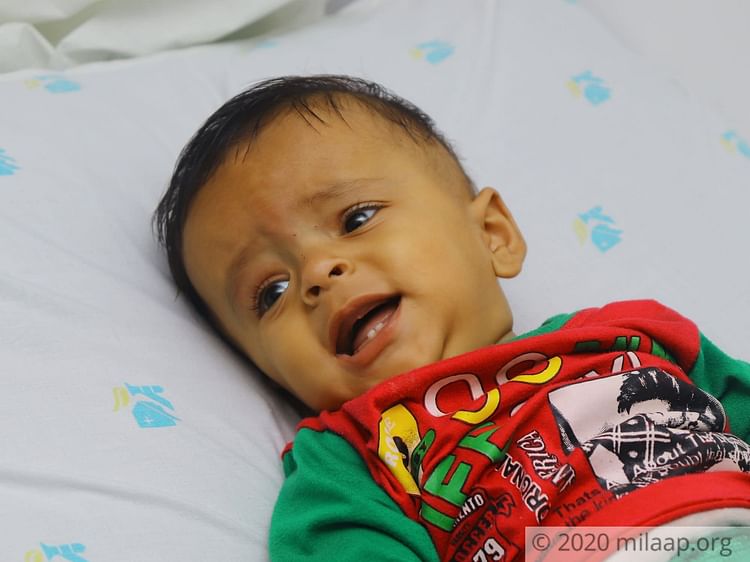 Baby Vinayak can finally have a normal childhood with your help. Click here to contribute.