"First a boy and now a baby girl, our family felt so complete. We took our daughter home after her birth and everyone became a fan of her smile. Our 2-year-old son started calling her Chinni. We were so happy but then during a regular check-up, the doctor told us that our little girl has only 10 more days to live, her heart is failing" - Mohan, father

Neeraja and Mohan's baby was diagnosed with a severe heart disease and there was no time to waste. She needed urgent surgery and they took her to a bigger hospital in Chennai.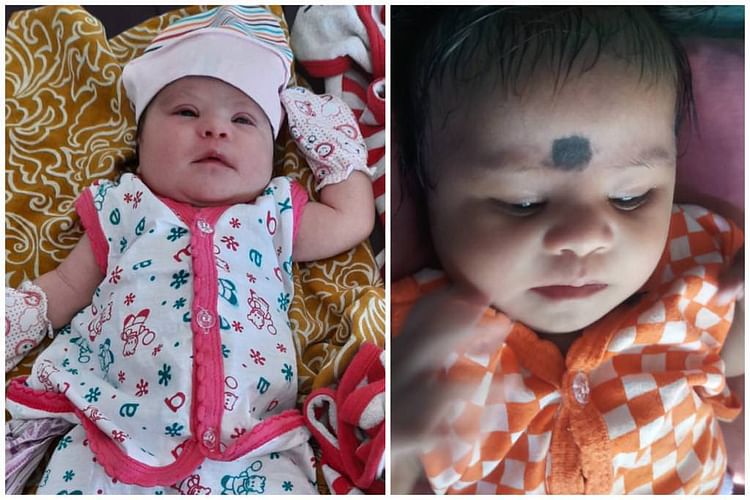 I couldn't recognize my own daughter when I went to see her
The surgery was successful and the parents were very relieved that they can take her back home, that their baby was safe now. But within the next few hours, she was diagnosed with down syndrome, a genetic disorder. If that wasn't enough, her heart and lungs couldn't function normally.


"We couldn't even see her after the surgery, she was taken to the ICU. When I saw her for the first time almost after 10 days, I couldn't recognize my own daughter. Her body was so swollen and weak. She was attached to all these machines and she didn't move even a bit. I can't help but cry helplessly when I think how much my little girl is going through." - Neeraja, mother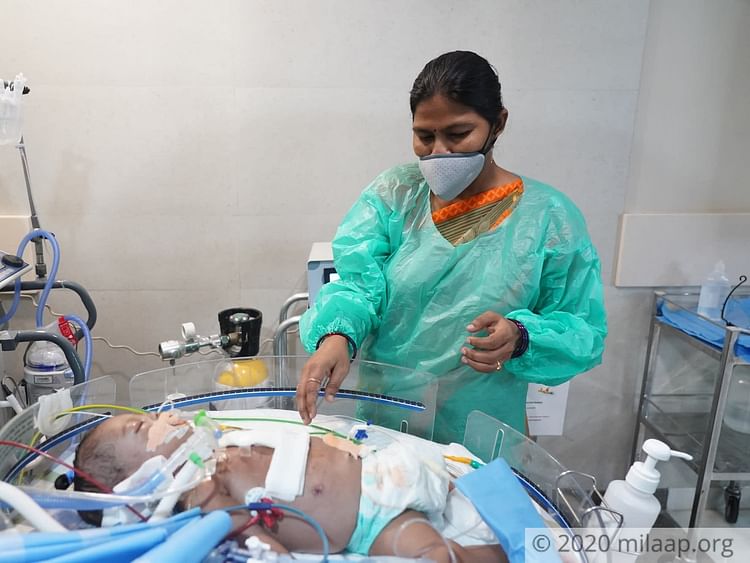 They are scared to name her
The baby will turn 4 months old in the next few days and she doesn't have a name yet. In fact, the parents are scared to name her.


"My wife and I thought of so many names for our daughter when she was born but before we could decide one, all of this happened. Now, we are scared to even name her...we just call her 'chinni' like our son does." - Mohan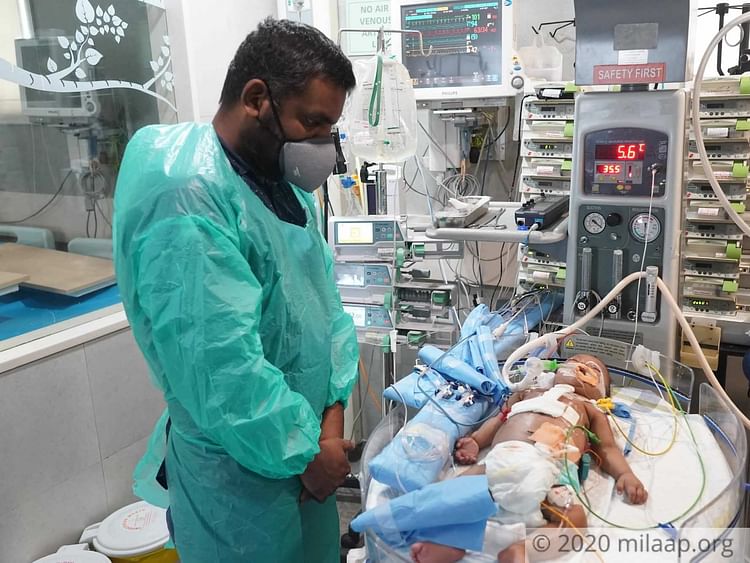 The ventilator is the only thing keeping her alive and I can't afford it
Mohan borrowed 4-5 lakh rupees for his daughter's treatment before leaving his village. But it is not enough to take her back home. Her condition is critical and she needs continued ventilator support to survive.


"She is having multiple organ-dysfunction. The ICU and ventilator are the only things that can save her. Doctors say that her condition is improving little by little but I am unable to keep up with the expenses. I am just a small farmer and I can't afford so much money. I beg you to help me save my daughter." - Mohan
You are their only hope. Your generous contributions will help these parents take their child home safe. Click here to contribute.