"After months of struggle to keep our daughter alive, we finally brought her home. Things were going so good, she was recovering so well...she even started walking and saying her first words. But we never thought we would have to visit hospitals again. How much and for how long will God test us? All we want is a healthy and normal childhood for our daughter! Is it too much to ask?"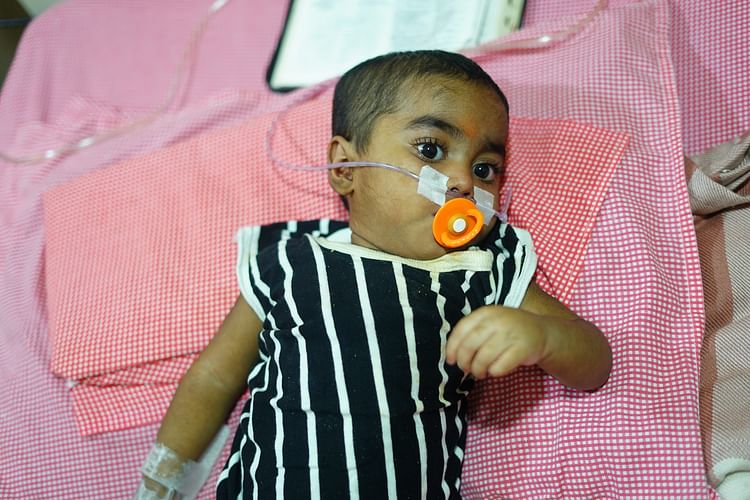 Their daughter was blessed with a second life but it was short-lived
In January, last year, when the baby was just 4 months old, she started coughing continuously and no medicines were making her better. Just a week later, the parents saw their daughter gasping for breath in the middle of the night and it was terrifying. In no time, their baby was admitted in the hospital and

diagnosed with severe bronchopneumonia and acute respiratory distress syndrome (ARDS).



She fought the condition bravely and the battle went on for almost a year. She was under constant observation and oxygen support. All this while, these parents wished for only one thing - to take their child home, safe and sound. Though their wish came true, it was short-lived.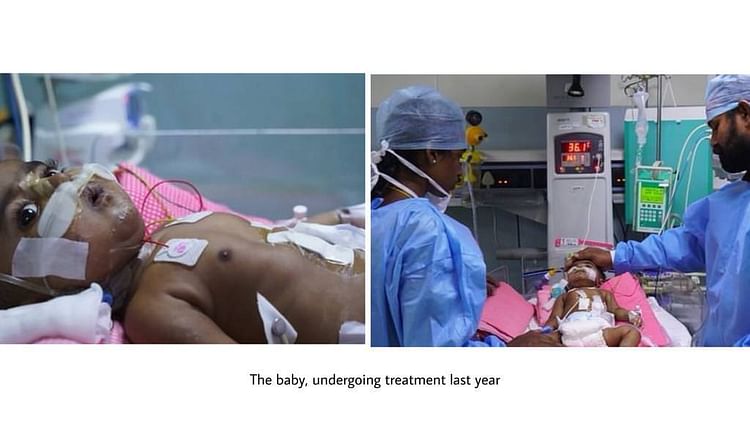 They almsot lost her the first time around
"It was the 10th day of her being in the ICU. We were waiting for the doctors to tell us how she is and then they said 'I am sorry but I don't think your child can survive. Her condition is very critical'. We were devastated. But our child kept fighting and she made it through. We thought that the worst is over and we can finally move on but... " - Chinababu, father, unable to continue

Just within 5 months of recovery, her symptoms came back. She is now suffering from Post Bronchiolitis Obliterans (BO), a rare form of chronic obstructive lung disease. It is damaging her lungs beyond repair. She needs continued treatment to survive.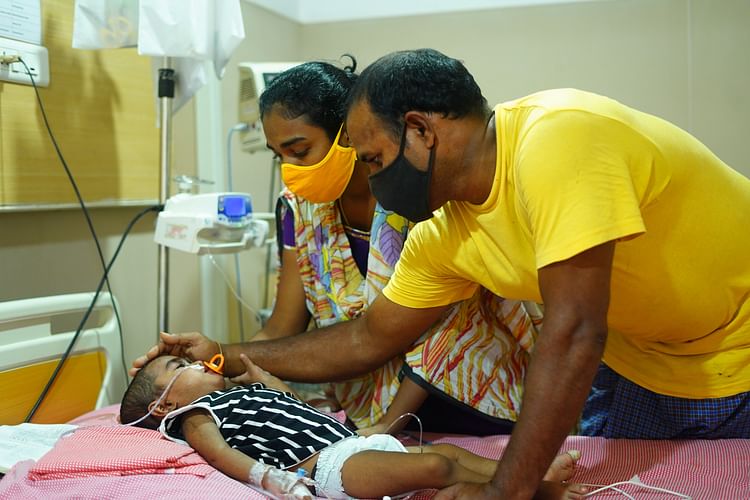 My daughter is a fighter, I know she will survive but it is me who is failing
"Watching her go through all of it again is extremely painful. Most of the time I spend with her, I watch her gasp for breath and the fear of losing her just mutliplies. My daughter is a fighter, I know she can make it. She is very brave and I know she will survive through all of this. It is me who is failing. I am unable to protect her. I barely managed to save her last time, but this time, I can't afford it."- Chinababu

Chinababu is a daily wage labourer who works on other people's farms. He borrowed more than 15 lakhs to save his daughter last year and eventually, had to sell his land to pay off the debt. He is left with nothing and is struggling to save his daughter now.

He needs your help!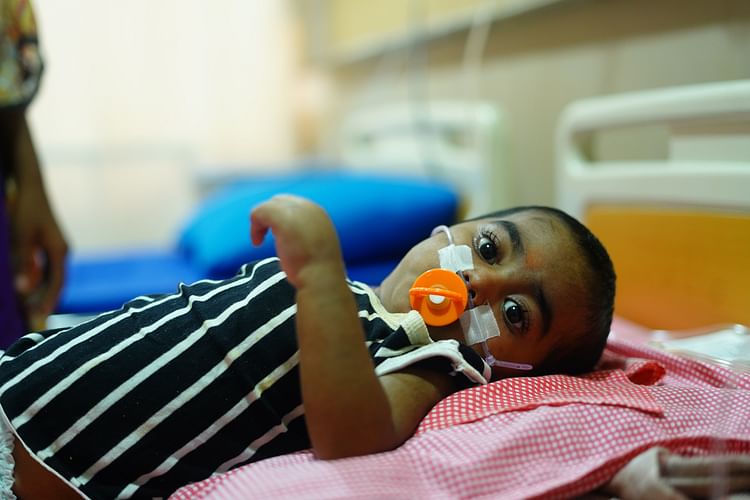 Only you can help these parents save their baby girl from the clutches of death. Click here to donate.