Mounika held her baby for the first time one week ago. He is over a month old now, but he was born so fragile, that no one could touch him or hold him until now. Not even his own mother. Mounika was in tears when she held him close to her for the first time. But now every time she does, she fears it might be the last time. Her baby is fighting to stay alive.


"I can't explain it in words, the feeling of finally being able to hold him in my arms. After a month of pain and struggle, I finally felt like I could protect him now. But he is still so small, and so weak, that I can only hold him for a few minutes at most. He was just 940 grams at birth! He has a long fight ahead of him." – Mounika, mother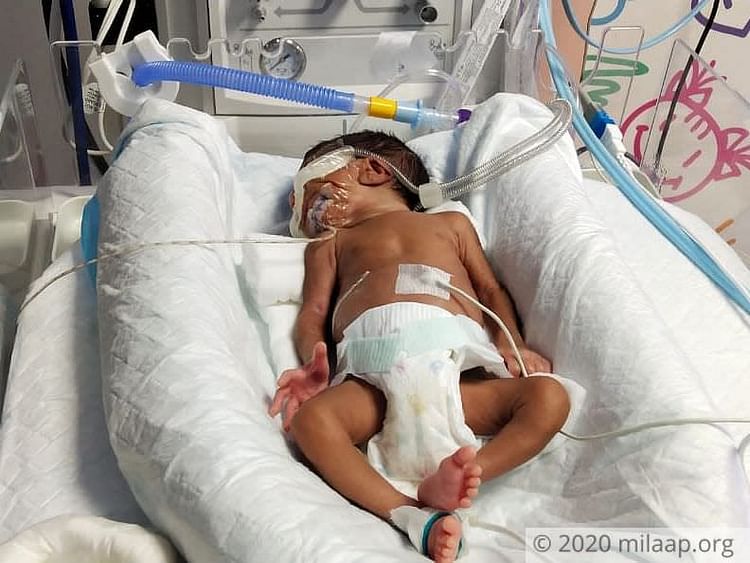 Mounika's baby was born extremely premature and underweight. He needs to stay in the NICU for a few more weeks to recover completely. Even a month later, his life is still in danger.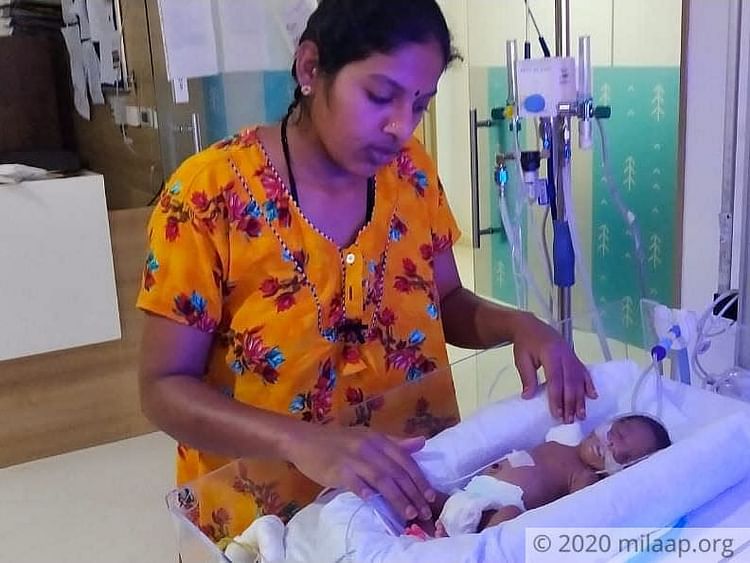 Her newborn's heart rate decreased rapidly
"It was a pain I had never felt before. It was late at night, and I just knew something was not right with my baby. But it was only the seventh month, I was so worried. My husband rushed me to the hospital where they said my cervix is too weak and I would need stitches to keep my baby in to carry him to full term. But two days later, the stitches broke. Mine and my baby's life was in grave danger."

Mounika couldn't have a normal delivery. When they tried, her baby's heart rate decreased rapidly. She had to undergo a c-section surgery. Mounika and Byregowda's baby boy was born on April 24th, extremely premature, struggling to breathe and with a hole in his heart. He was immediately taken to the NICU and placed on oxygen support. This is the only thing keeping him alive.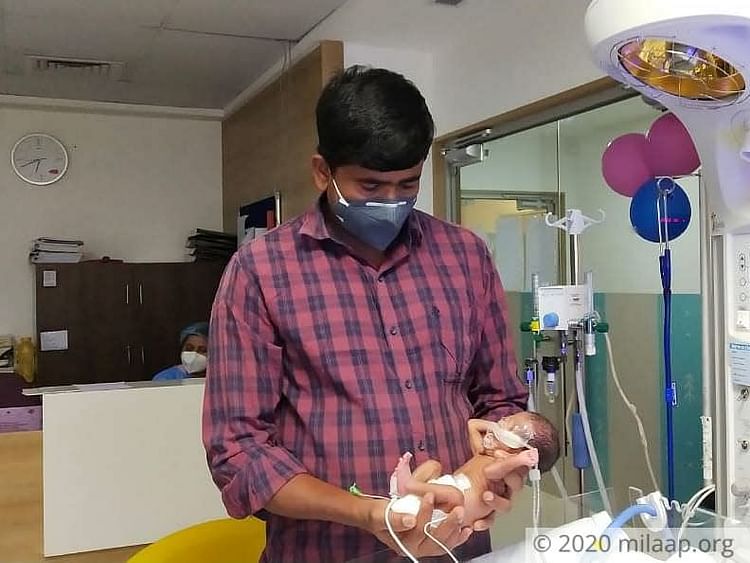 The pandemic has made it impossible to get any help
Despite still recovering from the c-section surgery, Mounika travels to the hospital that's 22 km from her house every day to see her baby boy. Byregowda, her husband, spends his days working as a technician in a company, and his evenings visiting his baby. It's been a tough few weeks for these new parents. The coronavirus pandemic hasn't made it any easier.


"We just don't have enough to continue his treatment. I sold the little jewellery that I had, my husband has asked everyone he knows. But because of coronavirus, no one can help us. They all say that they barely have anything for themselves right now…they all have their own families to take care of. It's a difficult time. We have no one who can lend us a helping hand."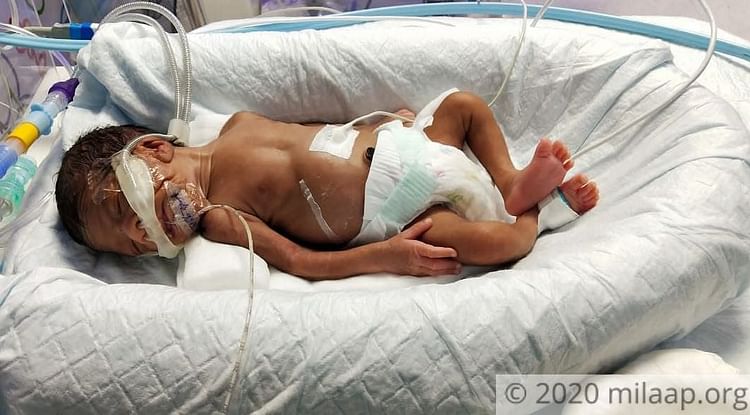 Mounika and Byregowda's baby boy can survive this with your help. He needs to stay in the NICU for a few more weeks to become healthy and strong. Click here to contribute and save his life.