"She was such an active child before all of this happened. It all happened so fast and so unexpectedly.

She has been struggling for nearly two months now.

My daughter, she...she is so critical."- Mounika, mother

In January, the little baby started coughing continuously and no medicines were making her better. Just a week later, the parents saw their daughter gasping for breath in the middle of the night and it was terrifying. In no time their baby was admitted in the hospital and was diagnosed with severe bronchopneumonia and acute respiratory distress syndrome (ARDS).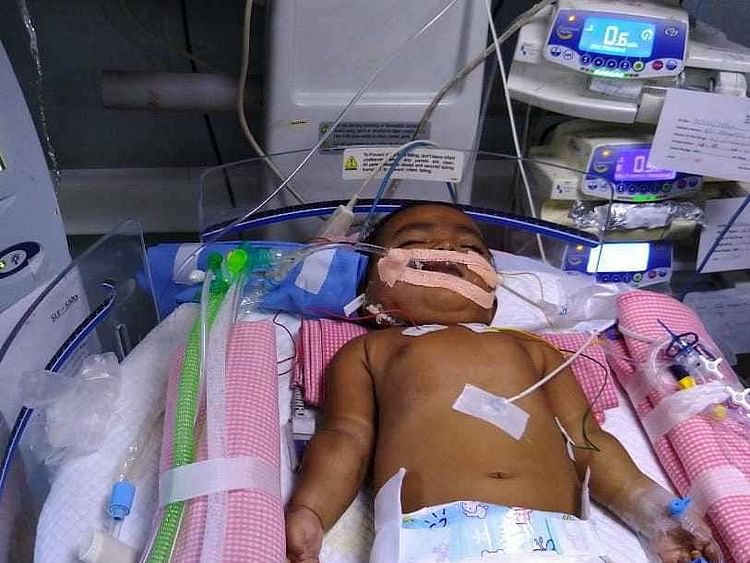 The first hospital told us she wouldn't make it through the night
"It was the 10th day of her being in the ICU. We were waiting for the doctors to tell us how she is and then they said '

I am sorry but I don't think your child can survive. Her condition is very critical'

. We were devastated." - Chinababu

Chinababu and Mounika lost all hope to save their baby but then someone suggested that a hospital in Vijayawada can save their daughter and they immediately took her there. Now, her condition is improving, but she is still not out of danger. She needs continued stay in the PICU to recover from this deadly condition.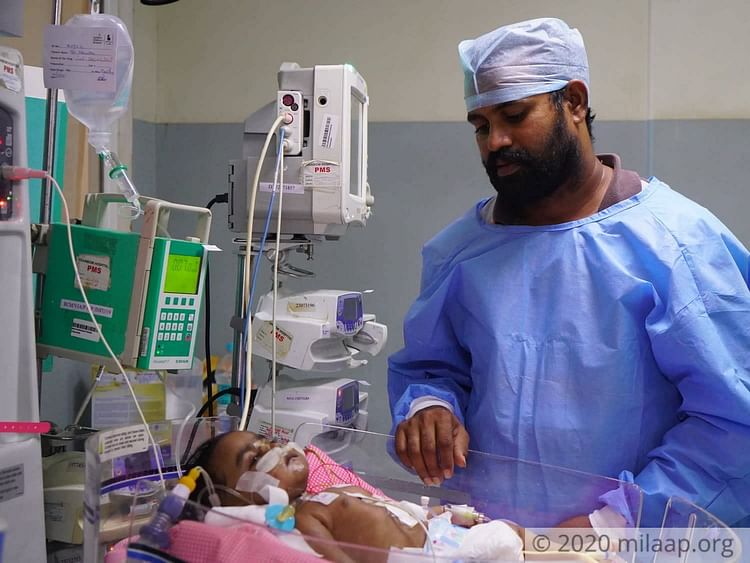 I wish I could take away all her pain
"She is on the ventilator , surviving on tubes and machines. My child is just 6 months old and is going through so much. I wish I could take away all her pain, I wish all of this never ever happened."- Mounika

The baby girl is also suffering from pulmonary artery hypertension, a type of high blood pressure that affects arteries in the lungs and in the heart. It causes shortness of breath and every time they watch their daughter gasp for breath, they fear they're going to lose her. They spend every second praying that she survives this.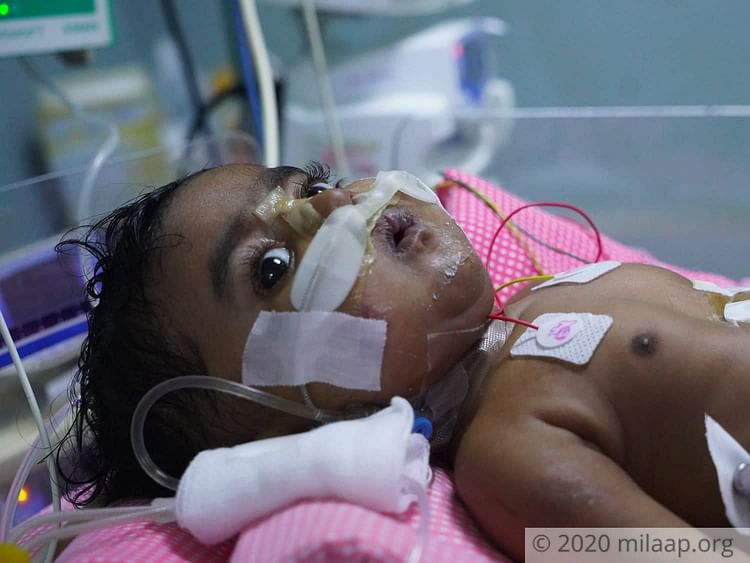 China babu is a daily wage labourer who works on others' farms. He doesn't even earn anything now due to the outbreak of COVID-19. The parents are devastated and are feeling helpless, unable to save their little child.
My daughter is a fighter, I know she can make it
"She has been fighting this all this while. She is very brave and I know she will survive all of this. It is me who is failing. I am unable to protect her."- Chinababu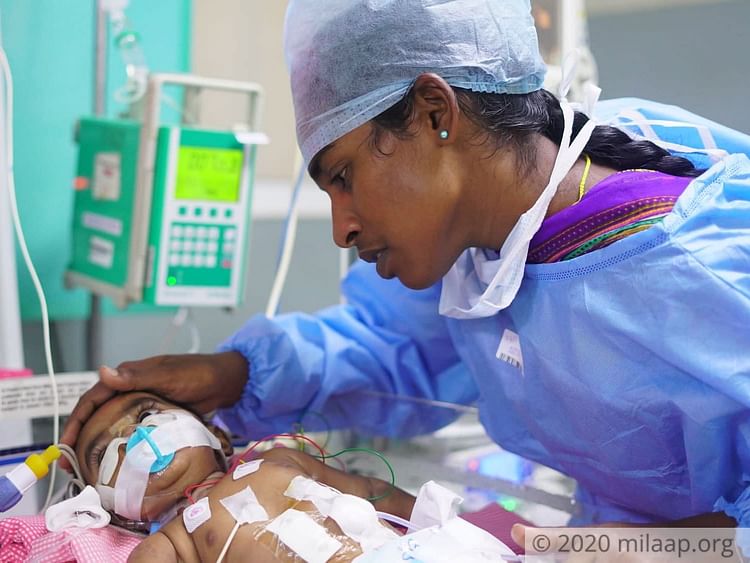 Click here to help these parents save their 6-month-old baby girl.