2 years ago, Prakash met with a severe accident, he suffered from skull injuries due to which he had to discontinue work and things were very difficult for the family. Mamatha works at a school but due to the pandemic, the school isn't able to pay for her salary. Barely making both ends meet, Prakash and Mamatha suffered a lot. But just when things were getting better, their world shattered all at once. Their 6-month-old baby is struggling for his every breath in the ICU.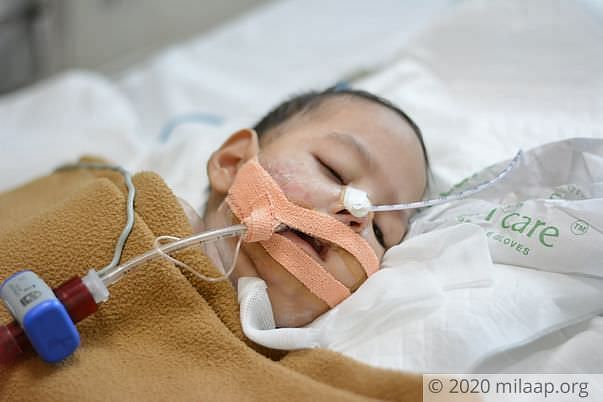 He stopped breathing and was immediately admitted to the hospital
"After a very long time I was finally feeling relieved that things were going back to normal. My husband recovered well and was ready to restart his work and on the other hand it was so beautiful to watch both my children grow and laugh everyday. But just in a matter of minutes, without any symptoms or a warning, my baby was admitted in the ICU." -Mamatha, mother

On 16th of November, Mamatha noticed a sudden rise in her baby's breathing and took her to the nearest hospital but to her shock, he was immediately taken to the ICU as he stopped breathing and was put on the ventilator. Since then the child is continuously suffering from multiple complications.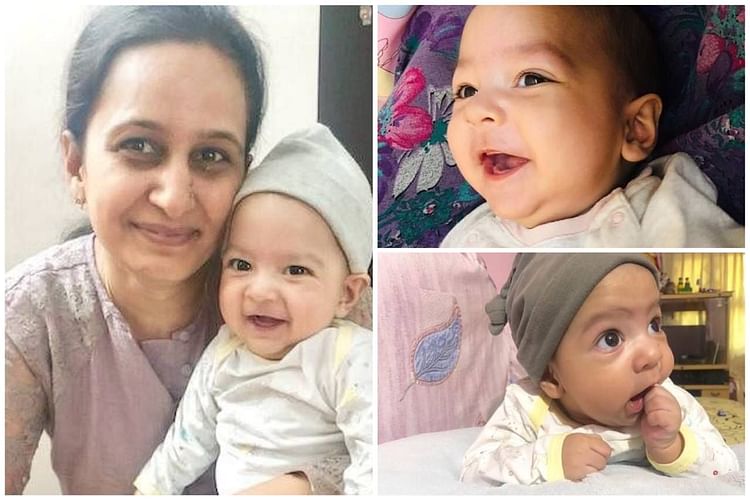 He needs surgery to survive
The baby suffers from repetitive seizures which have affected his brain and are causing damage. He is also suffering from sudden cardiac arrest leaving him weak and vulnerable. The little boy needs a tracheostomy to survive, a procedure where a tube is inserted through a cut in the neck below the vocal cords to allow air to enter the lungs.


"I can't think of that day without crying when I almost lost my child. I am constantly scared of losing him and I don't know how to save him. Doctors say that he is unable to breath even for a second without the ventilator and that he needs a surgery to survive. But how will we afford it when we can't even afford his medicines now."-Mamatha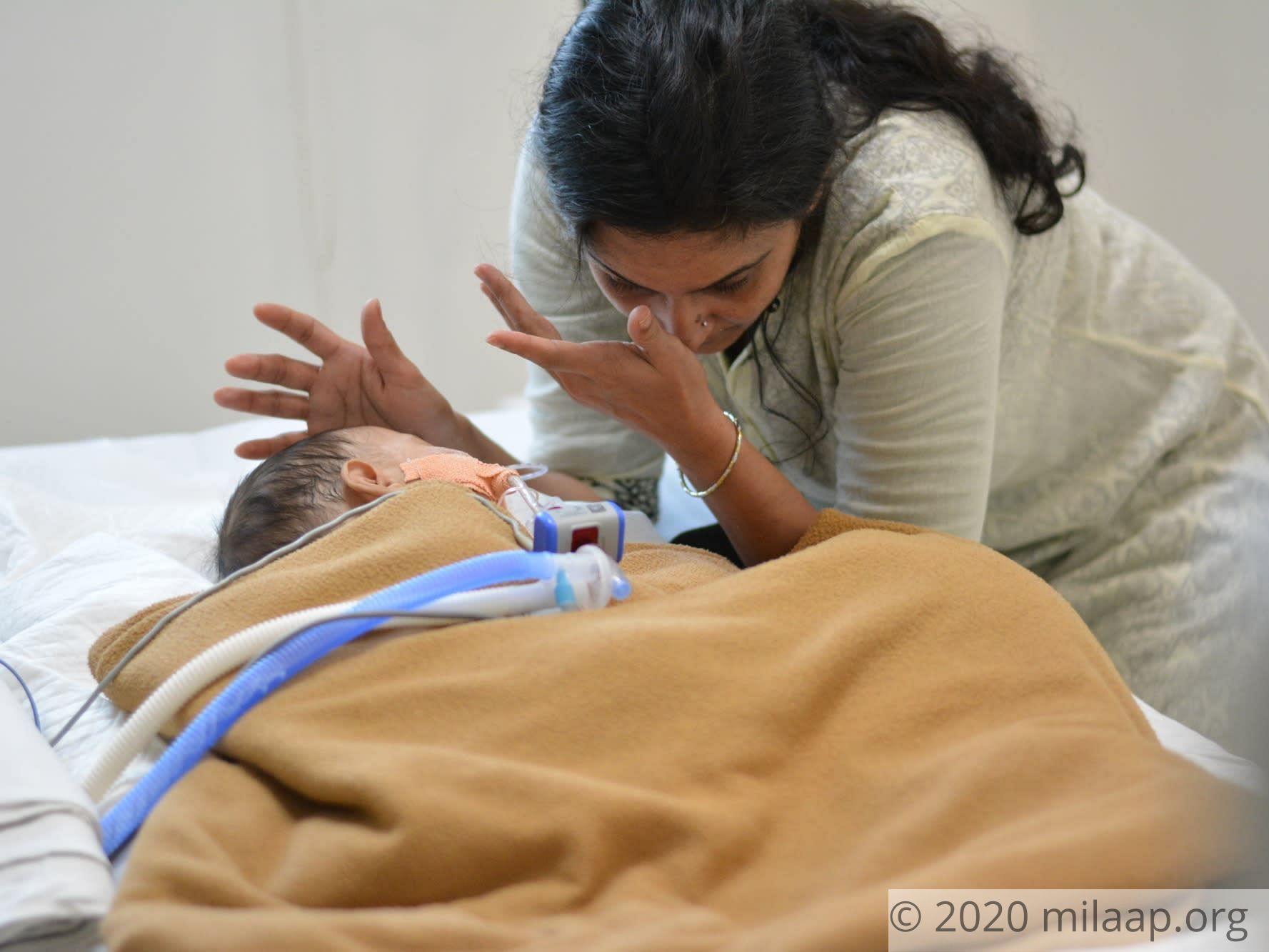 We are unable to keep up with the expenses, please help us
With no money left to continue their son's treatment, while Prakash runs from pillar to post to save him, Mamatha skips meals to save every rupee she can but it is not enough. The treatment will cost them 25 lakh rupees which they cannot afford.


"We sold all our valuables, took loans and begged everyone we know to save him but we are unable to keep up with the expenses. This surgery is the only way we can end our baby's misery. Please help us save him" - Mamatha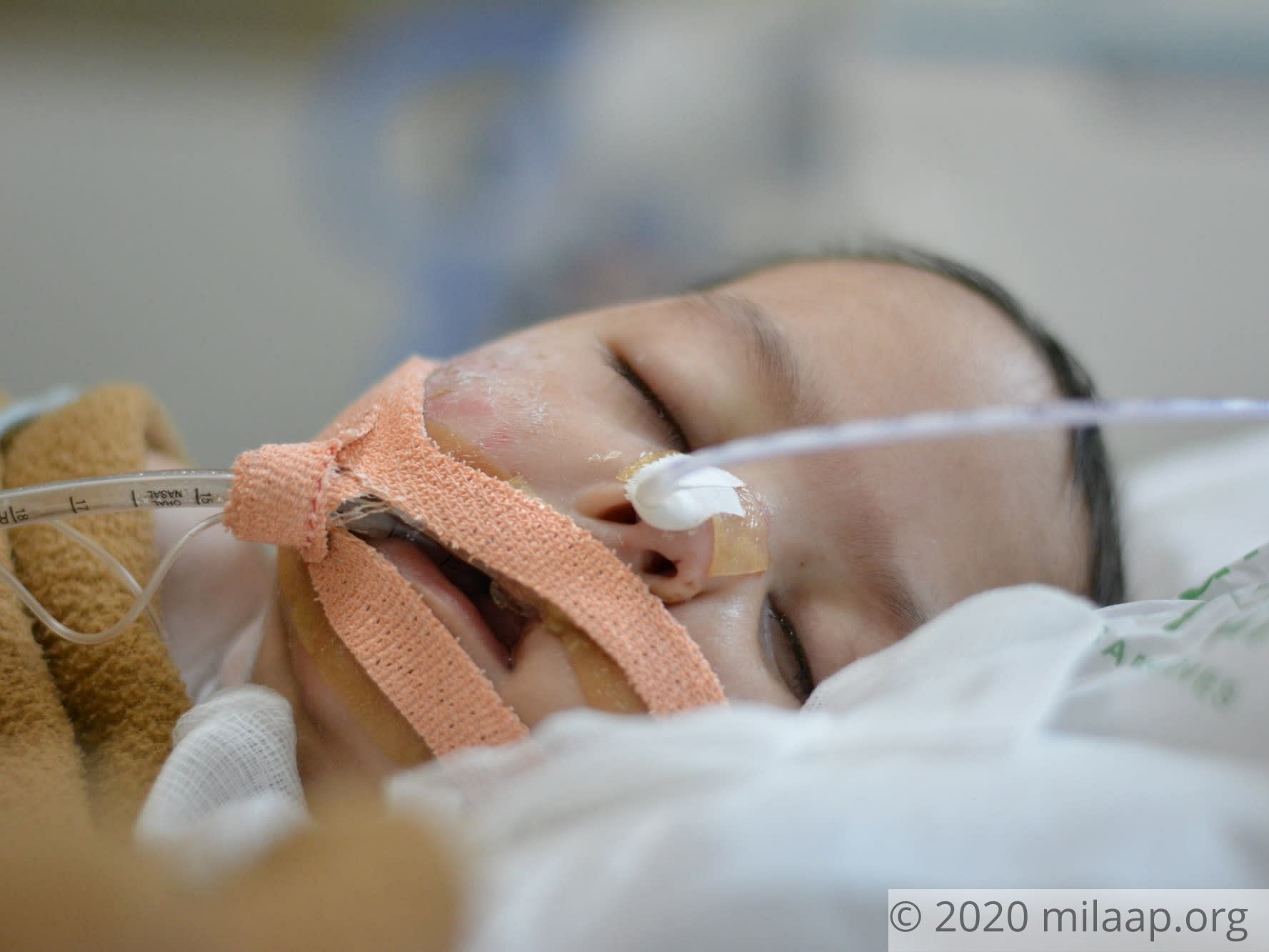 Only you can help them save their son. Your contributions can give him a second chance at life. You are their only hope. Click here to contribute.